Are you tired of the winter, the cold and the snow?  We know we are! Every working mom is trying to figure out how they can get themselves a vacation and to where. This is the perfect time to start planning a trip. Sitting in the sun in 40-degree weather in Washington versus sitting in the sun in Jamaica in 88-degree weather is NOT THE SAME! So, we have put together the ultimate reasons you have been looking for to book a trip to the Caribbean. Read on to find out why a trip to the Caribbean is exactly what a working mom needs.
You need Vitamin D!
After sitting cooped up in an office all winter long, you are lacking some serious Vitamin D. And we don't mean vitamin pills. We mean the sun! You are lacking all interaction with the sun, because most likely, you get to work before it comes up and get home after it has gone down. Many of us have are stuck in areas of our offices that do not have windows. So, for a few months at a time, we may not even see the sun at all, except for weekends. Did you know that the Bahamas is a 2-hour 47-minute plane ride from New York? Think about that for a moment… You could potentially even go there for a 3-day-weekend.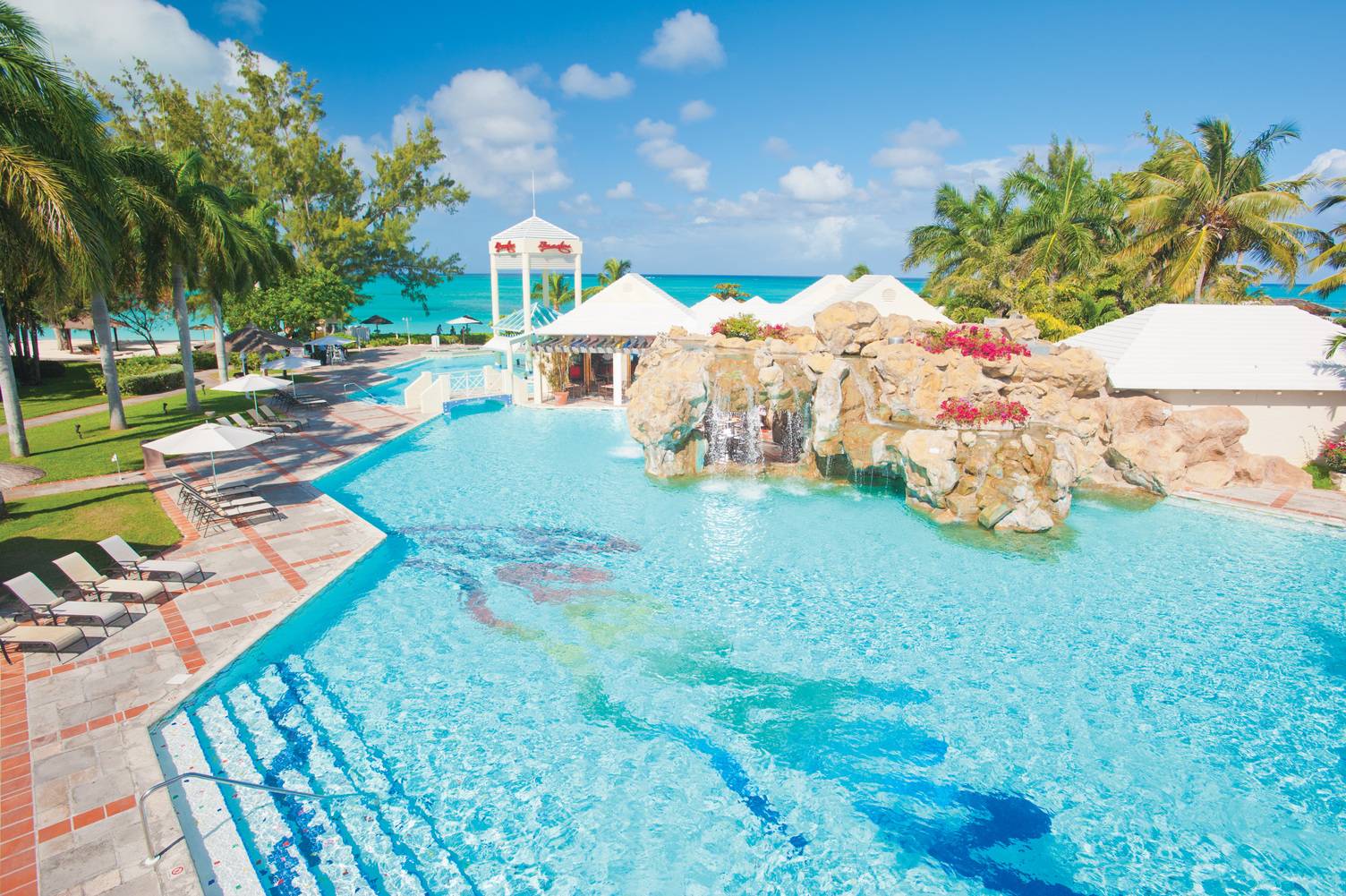 Who doesn't love the beach?
Raise your hand if you don't love the beach and palm trees. Okay, maybe you don't love the sand, but chances are all hotels in the Caribbean have a pool that overlooks the beach. So, either way, you love the beach.  With Turks and Caicos being a 3-hour plane ride from Chicago, there aren't really too many excuses. We bet you have sat in traffic in Chicago for more than 3 hours before, why not get on a plane and go somewhere warm? Not sure where to go? Check out the Official Beaches website, there are lots of great deals and suggestions on their site too.
All-inclusive here we come
Not sure where to stay when traveling? Don't worry. We've got you covered. There are a ton of different islands that you can visit and different hotels. But our top locations to visit are Jamaica, Bahamas, Turks and Caicos, Antigua, Grenada, and Saint Lucia. They have the best bang for your buck and the quickest with easiest travel arrangements. The worst part about traveling is transferring planes a bunch of times, so we made sure to pick the best islands plus the easiest travel spot.
Many times, we don't want to do all-inclusive because we want to explore. But you know what? If you are traveling with kids, this is your best bet mama. Especially with some of the luxury options available like the Casa de Campo resort in the Dominican Republic! All-inclusive gives you exactly how much money you are going to spend on your vacation and allows you to know exactly how much more you will need for excursions outside of the hotel. Not a bad deal if you are looking to save some money while traveling.
Bring the kids…..?
Well, if you HAVE to, the best part is that there are all-inclusive resorts that have on-site daycare and babysitters. So if you absolutely must bring the kids, then make sure you specifically seek out hotels that have these options because even though it is a "family" vacation, there are times during the week that you might want to be alone, get a massage, or just have some self-care quiet time! These are hard to do with kids in tow. So, do yourself a favor and look into the hotel's amenities – this may be included. It is more likely to be included in an all-inclusive hotels package, making that deal even sweeter!
Have you seen these temps?
https://www.beaches.com/blog/content/images/2019/12/warm-winter-getaways-caribbean.jpg

Final thoughts
Overall, after reading this article you might already be booking a flight to a Caribbean island. We hope that you realize that you NEED this, and you deserve a vacation. Besides, what else do we work for if it isn't time to go on vacation? If you start booking now, you might be able to catch some of the President's Day deals if they're still on the table!
This post contains affiliate links and I may receive a commission, at no additional cost to you, should you purchase through one of my links. Please see my disclosure for more information.