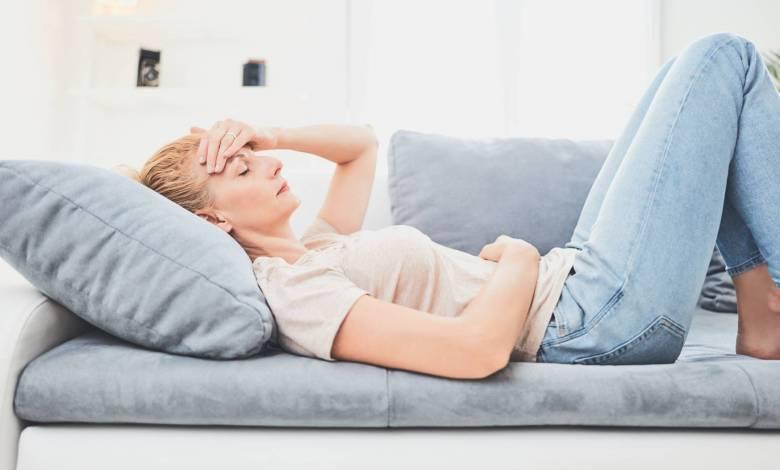 Just another thing that women have to take on more than men: constipation. Unfortunately for women, there are a few more reasons why women suffer more from constipation than men, some we bet you might already know. But there are some reasons that you might not know. If you suffer from constipation and want to know, then this article is definitely for you. Plus, we have a great product to help you with this. 
Childbearing
As women, we know that having a child changes our bodies drastically, but who would have thought that this was a reason that we became constipated more often than men? Not only do they not have to have kids, but we are more constipated than them?! Sounds like we got the short end of the stick. We also think being constipated isn't something to be concerned with. Maybe we ate too much food, or are bloating from having our period. 
Well there are actual diseases that go with being constipated. Dyssynergic Defecation is being constipated due to problems with the nerves and muscles in the pelvic floor. This can happen to women after bearing children too. Another one, fecal incontinence is the inability to control the leakage of bowels. These are common conditions found in women more than men. During pregnancy, many women find themselves constipated, and then post childbirth the same. Women usually turn to laxatives and just push it off like that is a solution. 
DIGESTLIVE realized this and has created a product to help us through tough times. DIGESTLIVE softens stool, cleans out the gut and offers long lasting relief. Their product is an all natural supplement that will gently be able to help relieve constipation, bloating and gas. 
Physiological makeup
Between men and women, we know the difference in our physiological makeup obviously! But did you know that the female colon is 10 centimeters longer than of a man? Not only is it longer but it is also narrower. This means that transit time for digesting food is much slower. And unfortunately this results in more difficult bowel movements. Also, this is where the many stomach problems that we have come from too! 10 centimeters isn't too much longer but it makes just that much more effort our body has to put into it. 
Hormones
Because we have our menstrual cycle, some of the symptoms of our period tend to be PMS, bloating, and constipation. There can also be gas, hard to pass bowel movements, post-surgery painful stools, and more. We get the works! DIGESTLIVE is specially made for women to rely on during these times and be a reliable remedy. 
I read the story about the creator of the product and it began in a small village in Morocco where a woman was suffering from bloating and constipation. This began the beginning of creating a handcrafted recipe to relieve constipation. The creators wanted to help women conquer difficulties in life, one being constipation. 
With natural herbal ingredients and little to no side effects are a much better choice than over the counter laxative medicine. Laxatives are a short term fix to a long term problem. DIGESTLIVE is safe and effective and provides long-lasting results. 
Reproductive organs & cancer
Many times when we think colon cancer, we believe that men have it more than women. However, the second most common cancer among women is colorectal cancer (colon cancer).  This is something that is worth keeping an eye on with your doctor. It is not something that we should be ruling out and if you are constantly having stomach issues, it should be something that you are communicating with your doctor. 
Stress
After reading this article, you might be thinking more and more these apply to you! Another factor that contributes to constipation is stress. Women are exposed to more stress than men over childbearing, hormones, and mental stress as well. Being stressed can lead to drinking less water, overeating and exercising less. All of which can contribute to constipation. It is almost like a vicious cycle if you are undergoing a lot of stress. 
Overall
As women, we tend to get a ton more stomach issues than men for many reasons. After the amazing experience of having children, our bodies change drastically and we need some relief! Luckily for DIGESTLIVE they have created capsules that work in tandem with the female body to stay healthy and prevent constipation symptoms before they start. 
This post contains affiliate links and I may receive a commission, at no additional cost to you, should you purchase through one of my links. Please see my disclosure for more information.