Family trips can be both fun and stressful. With different personalities, ages and preferences to cater for, it can be difficult to find activities that everyone will enjoy. But fear not, because we've put together a list of things to help you keep the whole family happy and entertained on your trip to Phuket.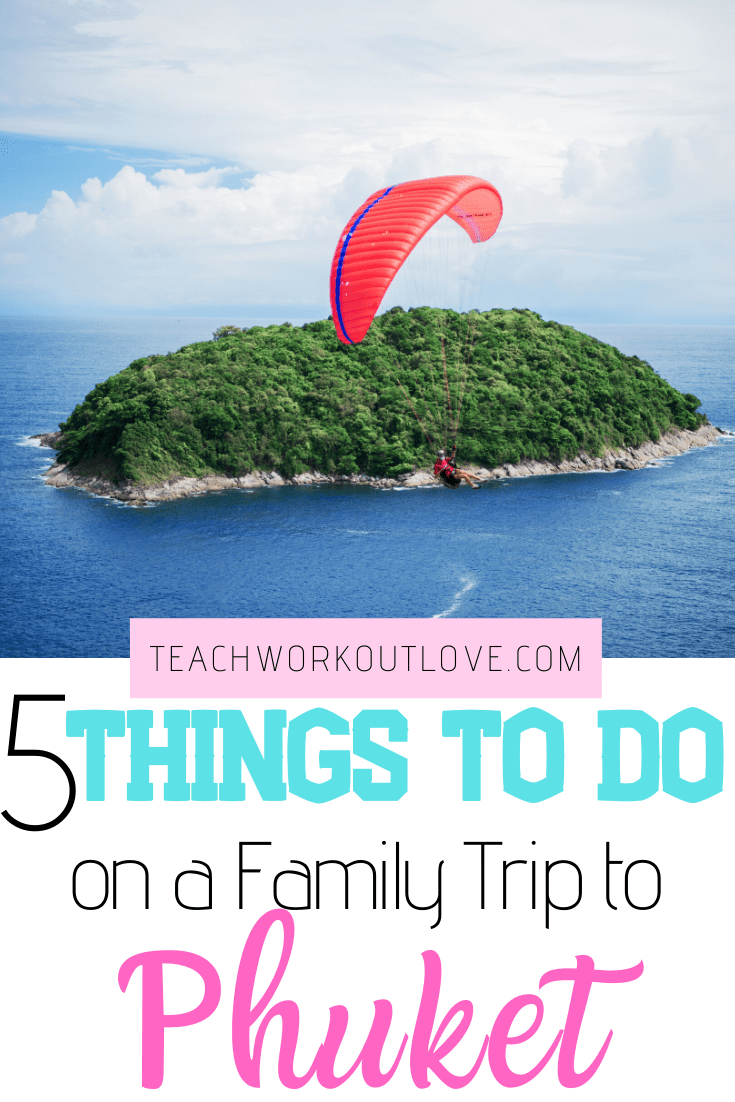 1) Head to a local market
Markets are a fantastic way to explore local culture, find souvenirs and try different foods without having to drag the kids around for miles and miles. Markets are generally compact but with plenty to see and do. Phuket Walking Street, Chillva Market and Indy Market are all fantastic options in Phuket which will keep you and the kids entertained. They are a great opportunity to try lots of different local, authentic and cheap Thai food. And as an added bonus, some of these markets have free live entertainment too.

2) Relax at the beach on a secluded island
Thailand is famous for its plentiful beaches and natural beauty. So why not take advantage of this? Of course, if budget allows, you can also upgrade the occasion to an island excursion. This allows the adults to enjoy some cultural exploration whilst the kids can enjoy the boat ride, the wonderful views and the fun of frolicking around on the beach. If you're heading out for the whole day, just make sure you pack some snacks as well as plenty of ideas for beach games.
3) Eat at a local restaurant
Deciding where to eat can be one of the toughest things on a family holiday. Whether it's finding something to satisfy picky eaters or dealing with teenage hanger, dinner time can be pretty difficult.  Luckily, there are some options out there that can suit everyone. To keep everyone happy, look for a Thai food restaurant in Phuket which also serves some western options. Choose somewhere with a diverse menu which offers opportunities to explore local cuisine as well as classic western favorites to keep even the pickiest eaters happy. We promise you that these places do exist!

4) Go to a water park
Water parks are a fantastic way to cool down in the humidity as well as allow small (and big) children to run around and let off some steam. There are a few different options available in the Phuket area, whether it's a wakeboarding themed park, a surfing simulator or a full-blown adventure water park. This is a particularly great option to win back some brownie points the day after you've dragged the kids around a boring museum or on a long bus journey. It's all about finding a balance after all!
5) Explore the rivers
Many people head straight to the beaches and islands when visiting Thailand. And whilst this is understandable, many visitors miss out on the fantastic wildlife and views offered along with Phuket's complex river system. By taking a river tour, you can see monkeys, exotic birds and so much more. And best of all, you can still enjoy some beach time at the end of it too. In fact, some tours take you to secluded, sheltered islands where you can kayak, swim or relax on the beach. So you really can get the best of both worlds by veering a little bit off the beaten track.
Conclusion
Family holidays inevitably involve a lot of compromises. Chances are, not everyone is going to love every single activity you do. Having said that, if you choose a restaurant with both local cuisine and western options and throw in the odd trip to a water park, you can actually explore some local culture, try new foods and keep the entire family happy!
This post contains affiliate links and I may receive a commission, at no additional cost to you, should you purchase through one of my links. Please see my disclosure for more information.