When was the last time you felt a sense of pure and overwhelming euphoria? It is easy to get caught on the treadmill of long work hours or mindless social media scrolling. Even finding yourself in repetitive daily tasks and forget to prioritize seeking joy in the everyday. Here are some simple activities that you can integrate into your daily routine to trigger a release of endorphins and a natural buzz: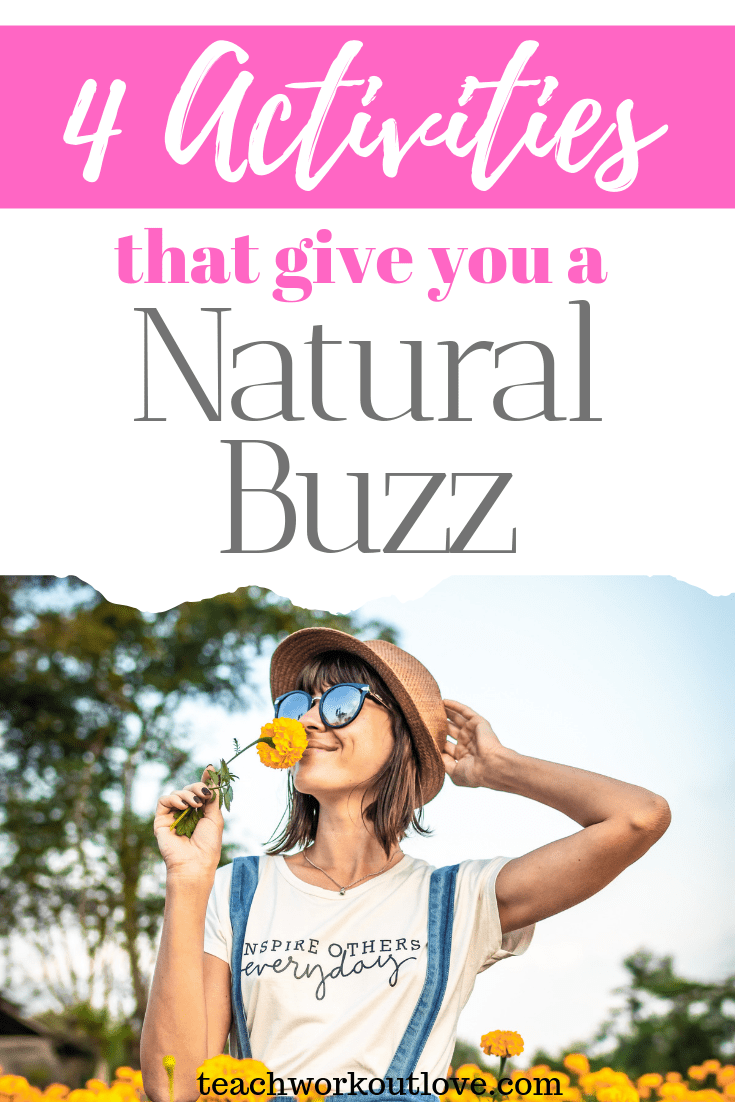 Take to the Water
Spending time in and near the water has incredible benefits for both your physical and mental wellbeing, as the lapping of the waves brings a sense of calm and peace. When you combine this with the natural high that you get from physical exertion, no doubt going for a swim will have you feeling on top of the world.
If you aren't confident in the water, most local pools offer swimming lessons for adults. They can help you improve your stroke technique, your breathing pattern, and build up your strength in the water. You will also benefit from the meditative effect of swimming laps. When you feel more confident, you can test your skills in the ocean. Reap the benefits of the minerals in the seawater and the fresh, clean air and a natural buzz.
Turn up the Tunes
We all know how much different music can impact our moods. It can make you feel calm, excited, or melancholy. The more you connect with the music, the more impact it has on your mental wellbeing and your level of endorphins. So find a playlist that you love, crank up the volume, and dance around the house.

Connect with Nature
Another activity that can give you a nature buzz is connecting with nature. Studies have shown the more time that we spend immersing ourselves in nature, the happier and healthier we will feel. Getting out into the wild can not only lower your risk of cardiovascular and respiratory illness, hypertension, anxiety and depression.
People who spend lots of time outside have higher levels of life satisfaction, mindfulness, and vitality. Those are pretty compelling reasons to head off on a walk, go and climb a tree, walk by the river or laze in the park. Whatever outdoor activity you choose, head somewhere that you can enjoy the sun shining down on your face. Or the wind rustling through your hair and the earth beneath your toes.
Laugh Out Loud
Lastly, you might have thought that Laughter Yoga and Laughter Therapy were a joke (pun intended). But laughter has been shown to improve your mood, boost your immune system, help you to feel more connected to others and relieve stress. If going to a class to laugh with a bunch of strangers isn't your jam, go to see a live comedy show. You can also put on a funny movie or have a chuckle with an old friend. A Norwegian study showed that people with a sense of humor were likely to live longer and presumably more enjoyable lives.
These four suggestions are all low-to-zero cost and can be fitted into your regular lifestyle. These activities will have the natural positive endorphins flowing to keep you feeling amazing. Which is your favorite way to get a natural buzz?
This post contains affiliate links and I may receive a commission, at no additional cost to you, should you purchase through one of my links. Please see my disclosure for more information.