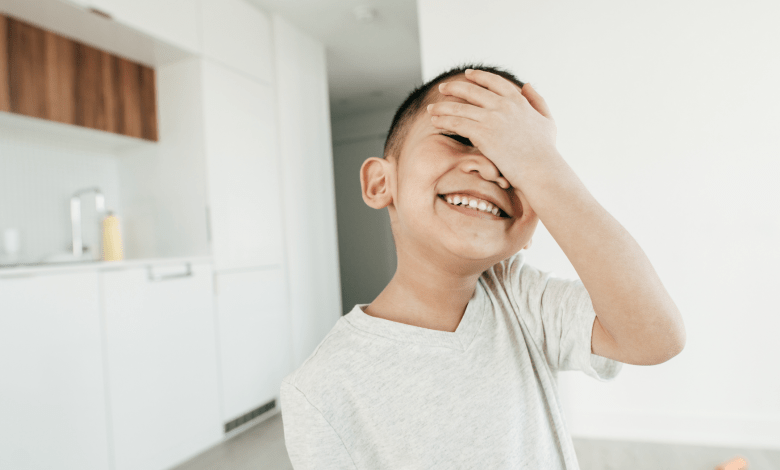 The term shy is vague in its definition, but it's often associated with an introverted personality. In most cases, though, shyness is not a problem. Although parents, teachers and other adults around the "shy kid" may mark it as such. In fact, the problem in a majority of the cases is related to the labelling itself, and that is a scientific fact, rather than being an opinion. Our first tip towards helping a shy child blossom is closely related to the labelling that adults are often guilty of.
Do Not Mark Your Child as the Shy Kid
When a young child is openly designated as being shy or introverted, they will eventually assume a personality that best fits this description. The power of suggestion can have immense and life-altering impacts on young minds, so be careful with the term, especially if you do not want your child to have an unnaturally shy personality in the future. There is a sharp difference between someone who has an innate, introverted personality, and a child who assumes a role because he/she thinks that being shy will grant them a place in his/her little social surroundings.
Help a Truly Shy Child Develop Social Skills with Team Sports
Social skills are important life skills that most of us pick up during our early pre-school and school years. As we are discussing young children, it can be simply defined as the ability to make friends. Now, if your child is unable to be friends with anyone at all, then offering a little bit of help is advised.
How exactly you offer that help to a child will vary, depending on their personality, interests, etc. For example, introducing them to a sport like baseball for both fun and for training can be extremely effective on two fronts:
They will be learning a game that requires teamwork, which means that sociability on the playing field will come naturally to them later on
If they are taught and trained from an early age, they will find it much more enjoyable to be part of a social circle, whenever a sport is involved
This also applies to any other team activity or sport that they might be interested in or good at. Not only does early training help children get over their tag of shyness, but in rare cases, you might just find be able to unlock a talent hidden inside that introverted personality.
Games for Shy Toddlers
Now, when we are talking about toddlers or slightly older children who cannot yet be involved in team activities that require perfect coordination, there are a bunch of effective games that parents and young children can play to help the child get over his/her fears and shyness towards specific or general situations. To know how to utilize games like Crazy Wind, Shy Ladybug, Wild Teddy, Running Away and other similar games that were designed by parents and teachers to help their own children, or those under their care, visit this page.
Identify the Issue, If and When It Exists
As mentioned previously, just because a child has a shy personality, it does not automatically mean that they have a problem. Unfortunately, shyness can also be indicative of an underlying issue in some cases. For example, your son could be scared inside because he is getting bullied at school. Bullying can involve beat downs and public shaming, so inquire about it before something serious happens
Provide a safe, non-judgmental haven for your child at home, so that they can always share their problems with their parents. If a child feels closed off, their innate introverted nature will cause them to shut themselves down quite readily. They will start keeping things from their guardians, which is a potential scenario for disaster, both in the short and the long term.
This post contains affiliate links and I may receive a commission, at no additional cost to you, should you purchase through one of my links. Please see my disclosure for more information.