If you're a mom living in 2020, there is a good chance your life is not as zen as you might hope. In addition to the usual plights of motherhood—from work-life balance (or lack thereof) to keeping bellies full and Crayon marks off the walls—this year comes with plenty of additional challenges. Maybe you're losing your mind about virtual learning, or maybe you're dealing with workplace changes or job instability. The laundry list of strifes we are all facing right now is wearing us thin. Some good news is that moms are finding ways to wind down beyond just the "wine down." Enter: cannabidiol, or CBD.
I know. The very mention of CBD or any form of cannabis makes some people wary. Despite increasing research on its benefits and even the legalization of recreational marijuana in many states, lots of women still stay far away from CBD because of its social stigma. While there is good reason to approach CBD or any ingestible substance with caution, I'm here to alleviate some of your fears about CBD and give you the courage to enjoy the products you like without being limited by social stigmas.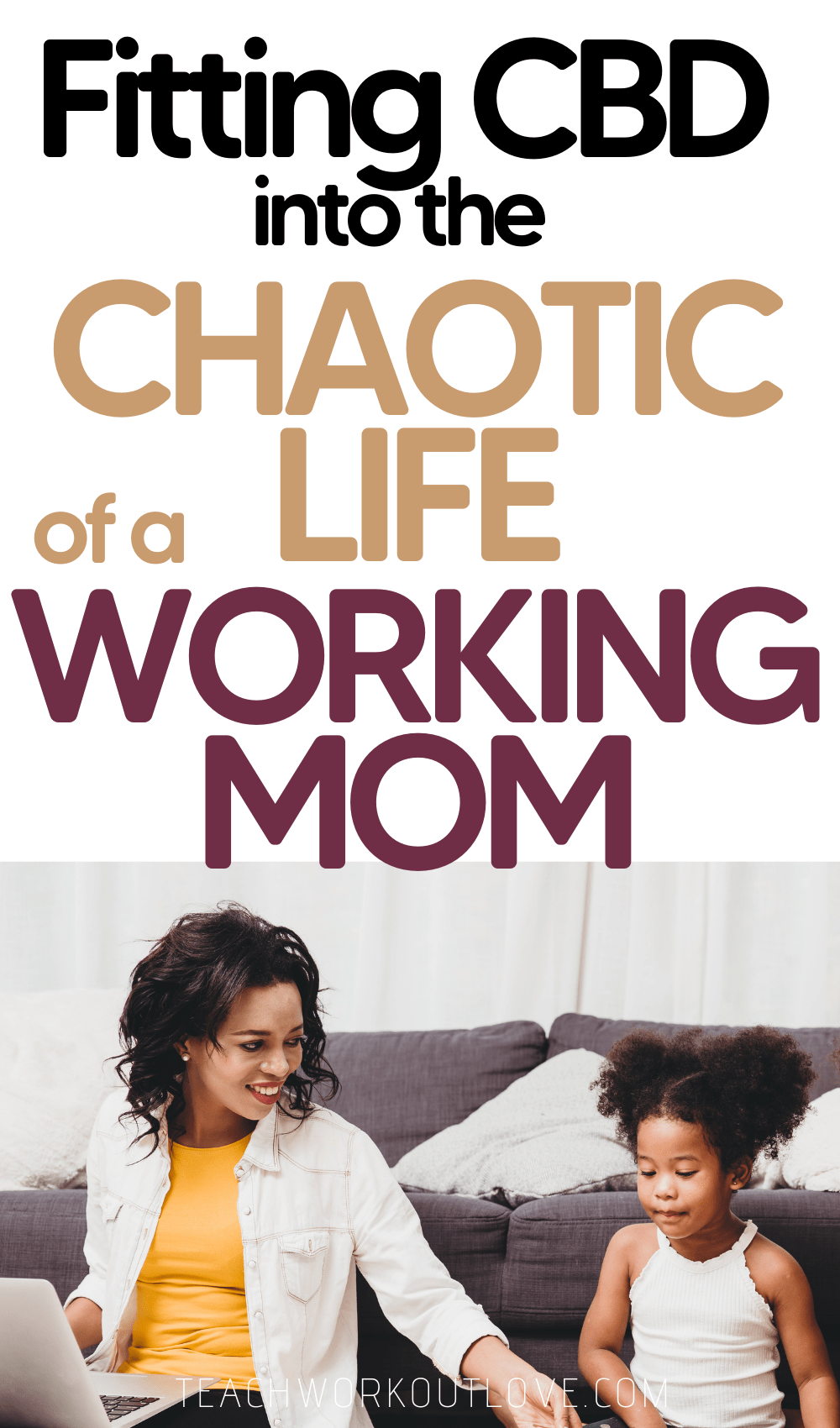 Wine Moms and CBD Moms
When my first child was born, I knew very little about CBD and the positive effects it could have on my life. I was first introduced to CBD by a friend who insisted it was helping alleviate symptoms of PTSD and anxiety. Skeptical but willing to listen, I took the dive into researching CBD for myself. What I found in my research was a network of women and mothers who were all desperate for an outlet, a community, and a chance to decompress from their stressful lives. It is estimated that mothers work about 98 hours per week, and as we know, much of that work is unacknowledged, unpaid, and unthanked.
Wine has long been labeled in our culture as the "appropriate" way for stressed women to find relief, and while I love a good glass of wine as much as the next person, some of the history behind the "wine mom" is problematic. First of all, it sounds a little sexist, and to some—it may suggest that mothers need alcohol in order to cope with having children. Most mothers who drink view wine as an accessory to their life rather than a necessity, so some of the language surrounding "wine moms" can be harmful.
What's beautiful about CBD is that it doesn't give you a "high" like smoking marijuana might. Some people do smoke CBD but others find solace in ingesting it via tinctures, capsules, gummies, and even beauty products. Cannabis has been used across cultures for thousands of years for different purposes, from inflammation to depression and anxiety to pain relief.
That said, this new wave of CBD in pop culture shouldn't come as much of a surprise. Many people have been curious about experimenting with cannabis but were cautious about the psychoactive effects of THC. CBD is not a mind-altering substance but it can be mood-altering—for me, the mood is less stressed, more in my body, and more willing to let the little things go.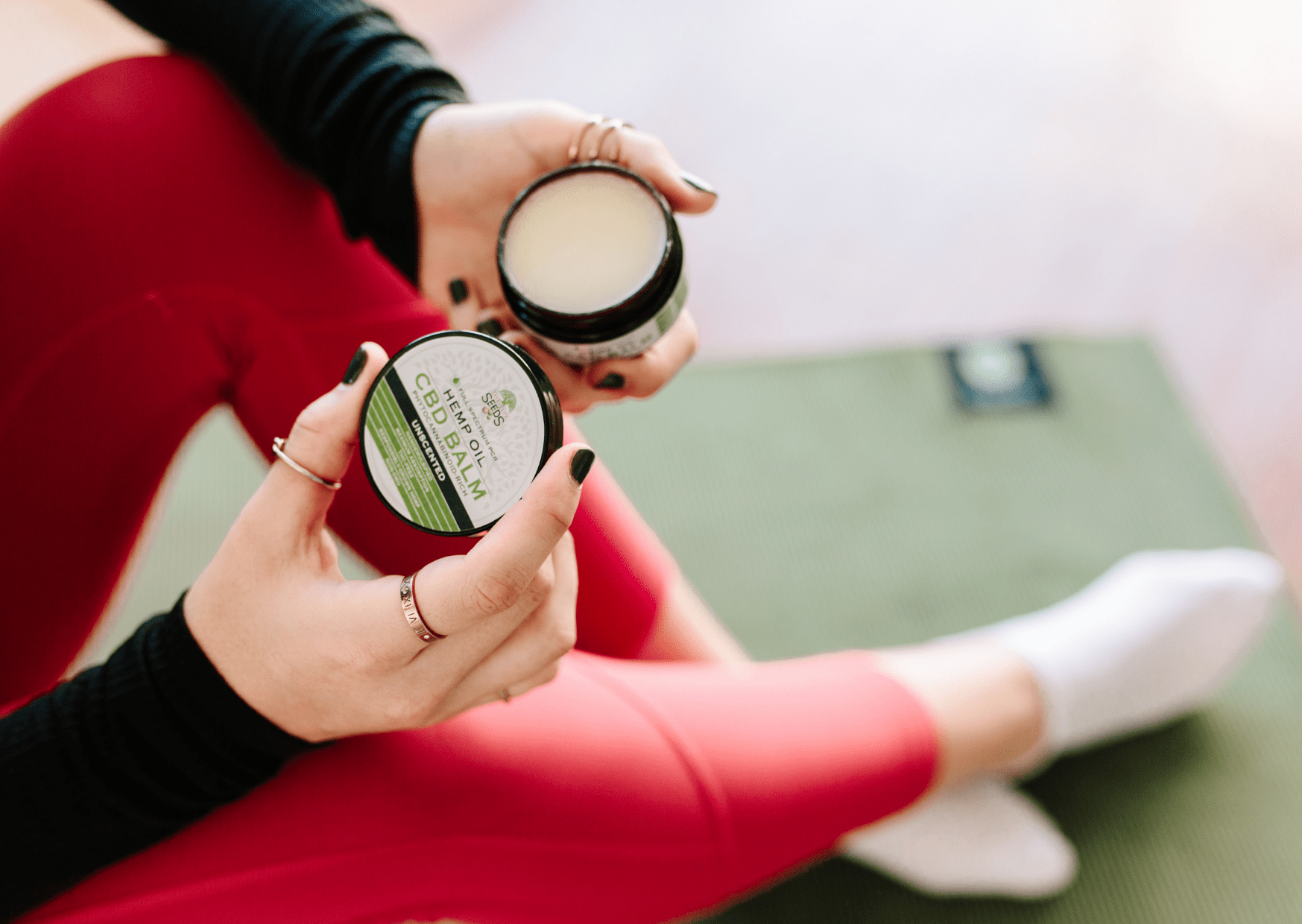 Using CBD to Destress
Research on mothers in America is clear: we're all really stressed out. We are one of the most wound up demographics in the country and unfortunately, our health and wellness needs are often neglected. It is estimated that one in five new mothers suffers from postpartum depression, and countless others are susceptible to PTSD, clinical depression, anxiety, and chronic pain.
In founding my CBD company, Union of Elements, I was really interested in how my new knowledge of CBD could change the lives of women who were dealing with all kinds of struggles, big and small. I wanted to build a community for women who deserve that special time for themselves. CBD is adaptable for any schedule because you can use it as a ritual (light the candles, pour the bubble bath, and enjoy a tincture) or as a built-in part of your daily routine (taking it with your morning smoothie).
Every woman's life is different, so using CBD to fulfill your own self-care routine is going to be key. You may need to start small and play around with forms and doses before finding what's right for you. At Union of Elements, one of my main goals is to offer a relaxing product to women who don't find the solace they need from pharmaceuticals or more accepted forms of destressing, like wine. I believe wellness is holistic, so using CBD as an additive in your own wellness and self-care routine is going to be best. The important first step is to say "yes" to you-time and schedule the space and supplies you will need to take some extra care.
Overcoming Mom-Shaming
Of course, mom-shaming is real and alive in our culture, and it's only been exacerbated by the pandemic. If you are self-conscious about the stigma against CBD, know you are not alone. Even I was a skeptic before I found the positivity CBD introduced to my life. As a modern woman, you may sometimes feel like you are under a microscope, or like everyone is expecting you to fail. At the end of the day, you have to do you and know what's right for your health and well-being.
Through Union of Elements, I have found a network of supportive, vibrant women who are there for one another. Being a full-time Boss Mom might be your trademark, but you can't do it alone. I encourage you to find some ways to blow off steam and harness your health with CBD and the loving communities that surround it.
This post contains affiliate links and I may receive a commission, at no additional cost to you, should you purchase through one of my links. Please see my disclosure for more information.