Becoming a first-time parent comes with more challenges than most people expect, but don't let the thought of dealing with a newborn — and all the difficulties that come with it — ruin the joy of expecting a child. There are several ways in which you can prepare for being a new parent. While reading books and taking classes is a good start, there's only so much that you can learn. One of the best ways to prepare yourself is to get the right tools for the job. With these eight newborn accessories, you'll have an arsenal of equipment ready to help you through your first months of parenthood.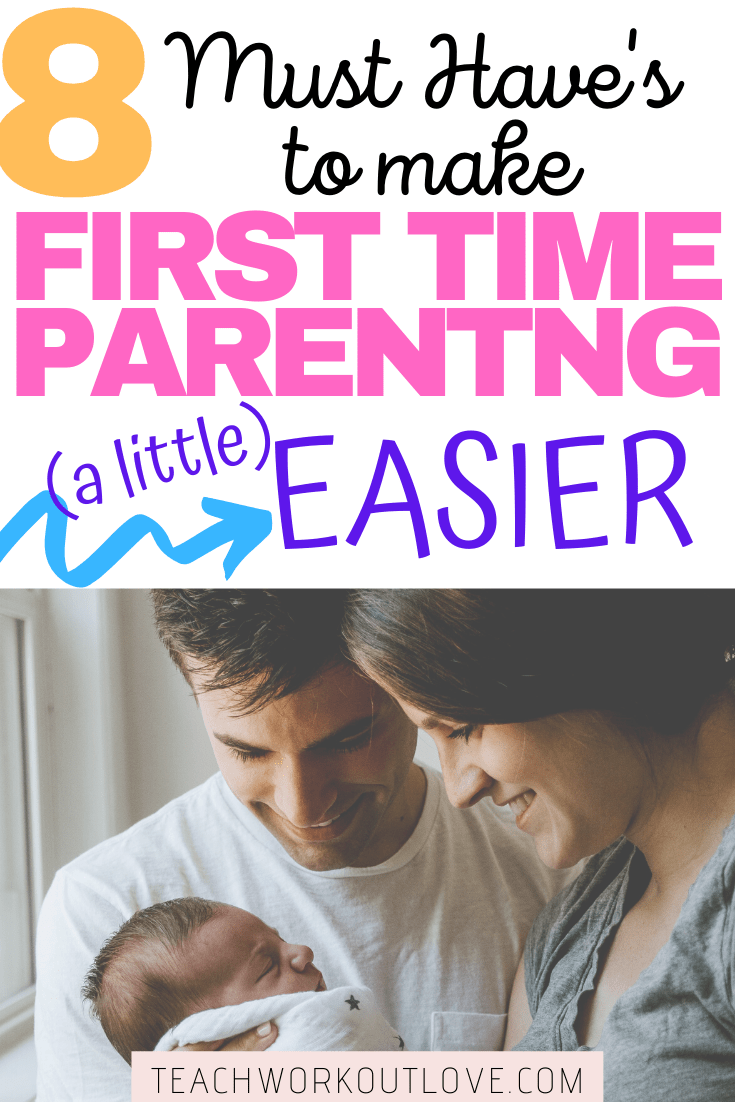 1. Sleep Sack
If there's one fear every first-time parent shares, it's the fear of having a baby that doesn't sleep. Even the calmest of newborns can have trouble sleeping, but a sleep sack could be the answer to your long nights.
A sleep sack is a safe alternative to blankets. While loose blankets in the crib are suffocation hazards, a sleep sack greatly reduces the risk of suffocation. It keeps your baby warm, protects them from accidentally scratching themselves in the night, and also gives your child a sense of security. By mimicking the womb, a sleep sack is the perfect newborn accessory for improving a baby's sleeping habits.
2. Portable Hook-On High Chair
If you plan on traveling with your baby or just want to get out of the house for a day when your infant is older, you may want to invest in a portable hook-on high chair. You can take the chair with you as you go out, so you always have a place for your little one to sit.
Best of all, you may use your high chair at home. Hook-on chairs tend to be easier to clean than traditional high chairs. Furthermore, they take up less space and easily collapse to restore your dining room to its pre-baby glory.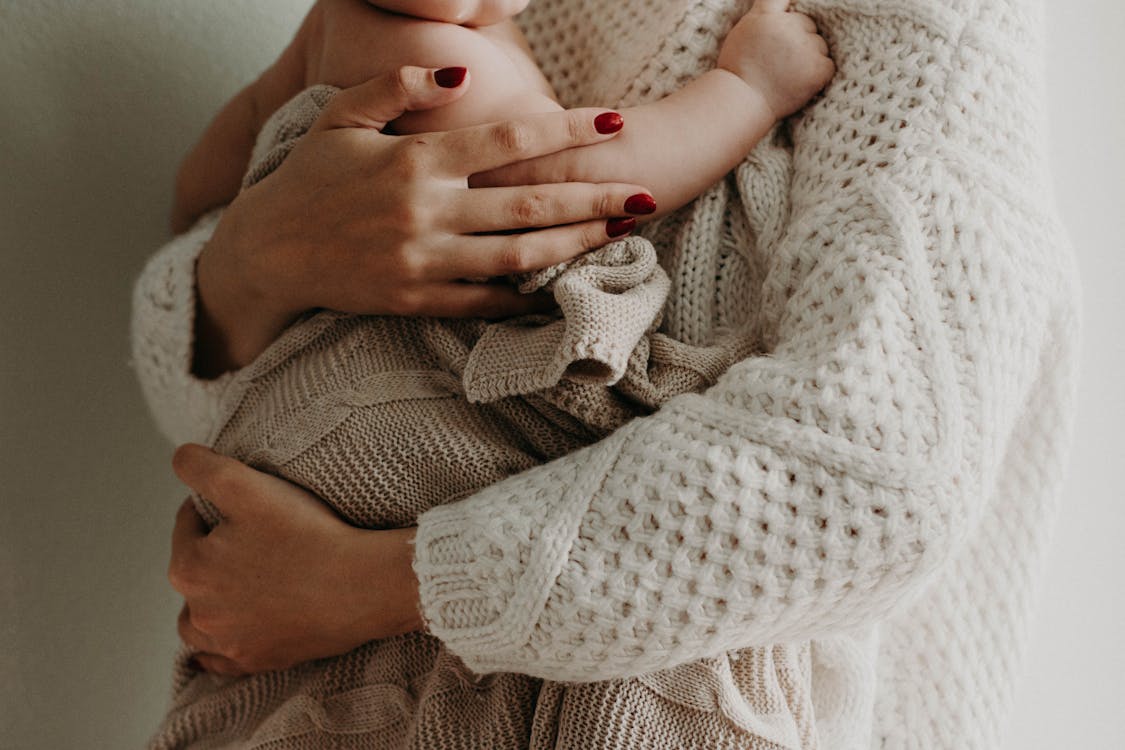 3. Nursing Scarf
If you plan on breastfeeding, a nursing scarf is a must-have newborn accessory. It's not just about keeping you comfortable as you nurse on-the-go; rather, it's also about giving your baby a comfortable place to nurse. When covered by a nursing scarf, your baby won't be distracted by the outside world. They won't look around and be startled by every motion or sound, which may prevent them from having a strong latch or taking a nap.
There are several types of nursing scarves available on the market. Whichever one you choose, you should be sure to understand how a nursing scarf works before you use it. Although they are relatively simple-to-use, you want to practice before you get out in public.
4. Travel System
As you consider which items you need to buy before your bundle of joy arrives, you probably are thinking about car seats and strollers. Instead of buying an infant seat and stroller separately, you might want to choose a travel system. These newborn accessories usually include a stroller and an infant seat that snaps into the stroller and a car seat base.
Typically, a travel system will cost less money than a separate car seat and stroller. But the real benefit is the convenience. If your little one falls asleep in the car, take the whole seat out of your vehicle and snap it into your stroller. Then, run your errands without waking them up.
5. Baby Carrier 
There's a secret to getting chores done around the house and dealing with a baby — baby wearing! With the right baby carrier, you can tote your baby around without using your hands. This gives you the flexibility to do things around your home while still spending time near your little one.
Baby carriers also make carrying your infant easier on your back, making it more comfortable for you to walk around while your baby gets the cuddles they want. Whether you're pacing around the home as you try to lull them into a nap or taking them for a brisk walk around the playground in the winter, you'll be grateful for your carrier!
6. Waterproof Crib Pads
To say that babies are messy is an understatement. At night, diapers may become saturated and leave the crib mattress soaked through. Spit up can also become a problem, leaving a mess that's difficult to clean. But don't worry, there's a newborn accessory for that!
With a waterproof crib pad, leaking diapers or spit up doesn't ruin your mattress. You won't have to spend night-after-night scrubbing your child's mattress because the pad protects the mattress — simply wash the pad and forget the mess.
7. Convertible Baby Bathtub
Sure, you could bathe your child in a sink, but this is more difficult than it sounds. The water and soap make your little one slippery, and you could struggle to keep them secure in your hands. A baby bathtub is a safer and more comfortable alternative. Combine this with a non-toxic bath time routine, and you'll be winning as a first-time parent.
Although any baby bathtub is a good newborn accessory investment, a convertible tub gives you the most value and convenience. As your baby grows, the tub changes to fit them better allowing you to use it in later years or repurpose it for future siblings.
8. Baby Food Maker
In the first few months of your baby's life, you don't need to worry about feeding them solids. But as soon as you decide to try solids, you're in for some new challenges. Mainly, you need to find healthy food for your baby that you feel good giving them and they like! Many parents opt for organic baby food, but that can get expensive.
A baby food maker saves you money and means fewer trips to the grocery store. If you plan ahead and make your baby food in batches, your life will be much easier. You'll also take comfort in knowing exactly what's going into your little one's body.
Parenting is Never Easy, But it Can Be Simpler
No matter how well you prepare yourself, being a first-time parent is never easy. That said, it doesn't need to be a daily struggle. Try out these newborn accessories and find out how they can make your life better. You may even find a few other accessories that improve life for you and your baby!
This post contains affiliate links and I may receive a commission, at no additional cost to you, should you purchase through one of my links. Please see my disclosure for more information.