Traveling with kids isn't always an easy task, especially when taking a plane. Many times families veer away from going on vacation altogether because they don't think there are many fun things to do with kids. Unfortunately being a military family, we don't have the luxury of not bringing out kids on vacation. Either they go or we don't go at all. Making the best of any location is the next best thing. Because we are stationed in the Pacific Northwest, Alaska was our number one choice that we had to visit before moving to the next location. Unsure of what to expect with bringing a child, we made the best of it and there was tons of things to visit! This article shares about 9 different locations that are family friendly in and around Anchorage, Alaska.

H2Oasis Indoor Waterpark
We started our Alaska vacation at an indoor water park! Anchorage has been awesome so far finding different fun and unique places for us to bring Hailey. The waterpark is called H2Oasis Indoor and they're open pretty much all of the time, minus a few holidays. They have so many choices for kids, even Hailey's age! Here are some other fun facts I learned about the water park.  H2Oasis is open almost every day and most holidays. They have a toddler time is weekdays from 11am-2pm.
Inside, there is a pirate ship kiddie pool, and shallow end of the wave pool for younger kids. Plus, you can  float the lazy river, visit the wave pool, plunge the master blaster and visit the 7 slides pirate ship! Luckily for parents, the food court has snacks for everyone in the family! If you are visiting during the week, mornings Mon-Fri 7am-10am get your exercise in! Walk or swim the river and get fit even on vacation!  Next door is The Castle on O'Malley which has a miniature golf course and gaming lounge!  So even though you're not visiting the beach, you can still feel like you're there by visiting the water park!
The Alaska Zoo
Our trip to Alaska was amazing. We learned so many things and did a ton of stuff while we were there. One amazing place that we visited in Anchorage was The Alaska Zoo. So it's not like a normal zoo you would think. They have animals in there that mesh with the habitat and aren't able to return to the wild. This is the best way to have a zoo in my opinion. If you stroll through the photos (and it's only some Bc I have like 100 – there will be more), you can see the grounds and some of the animals we saw.
Here are some fun facts that we learned at the Alaska Zoo. They're open all year round  and it's an amazing family adventure. Alaska Zoo has community events like story time on Wednesday's 10:30, Monday singalongs, kids free day is 4/20, and zoo lights for Christmas time. There are many Educational programs: Moose Madness, Wolf day, Fish and game bear awareness.
If you are visiting in the fall, Zoo-boo for Halloween is an amazing event to attend. Some of the animals you will see at the zoo: black bears, browns bears, polar bear, caribou, snow leopard, great horned owl, Amur tiger, Arctic Fox, wild animal orphan facility, bald eagles, moose, wolverine, and so many more. Their camels are named after 2 local philanthropists who donated tons to the community. How amazing is that? Finally, during the summer, they have live music on the grass near their coffeeshop. Locals can have parties, weddings and meetings hosted at the zoo.
Literally, there is so much more. Such an important staple to their community and a GREAT place to visit with your family. Did I mention they have a playground? That was also the end of the day highlight for my daughter. This was a MUST VISIT when in Anchorage.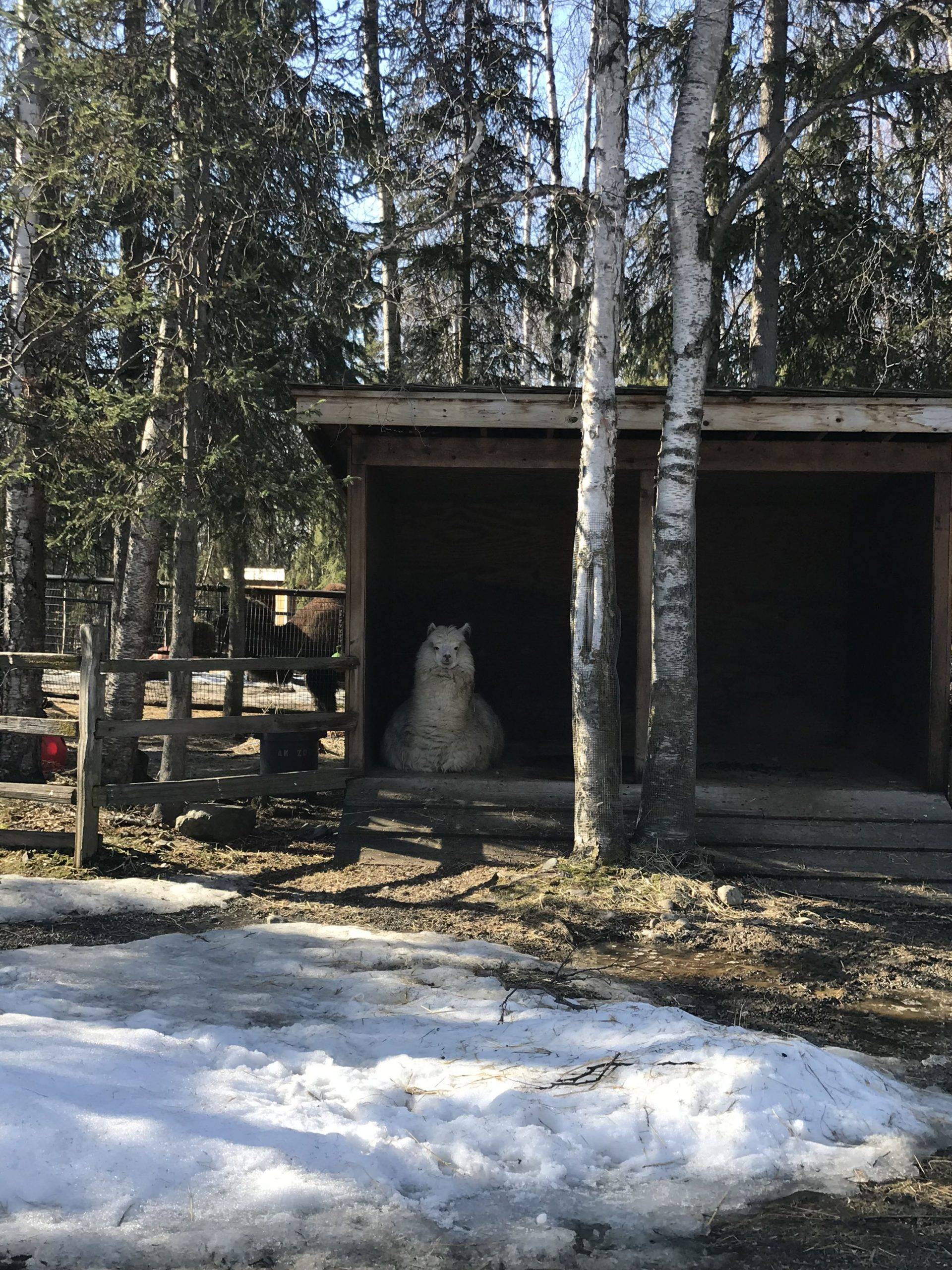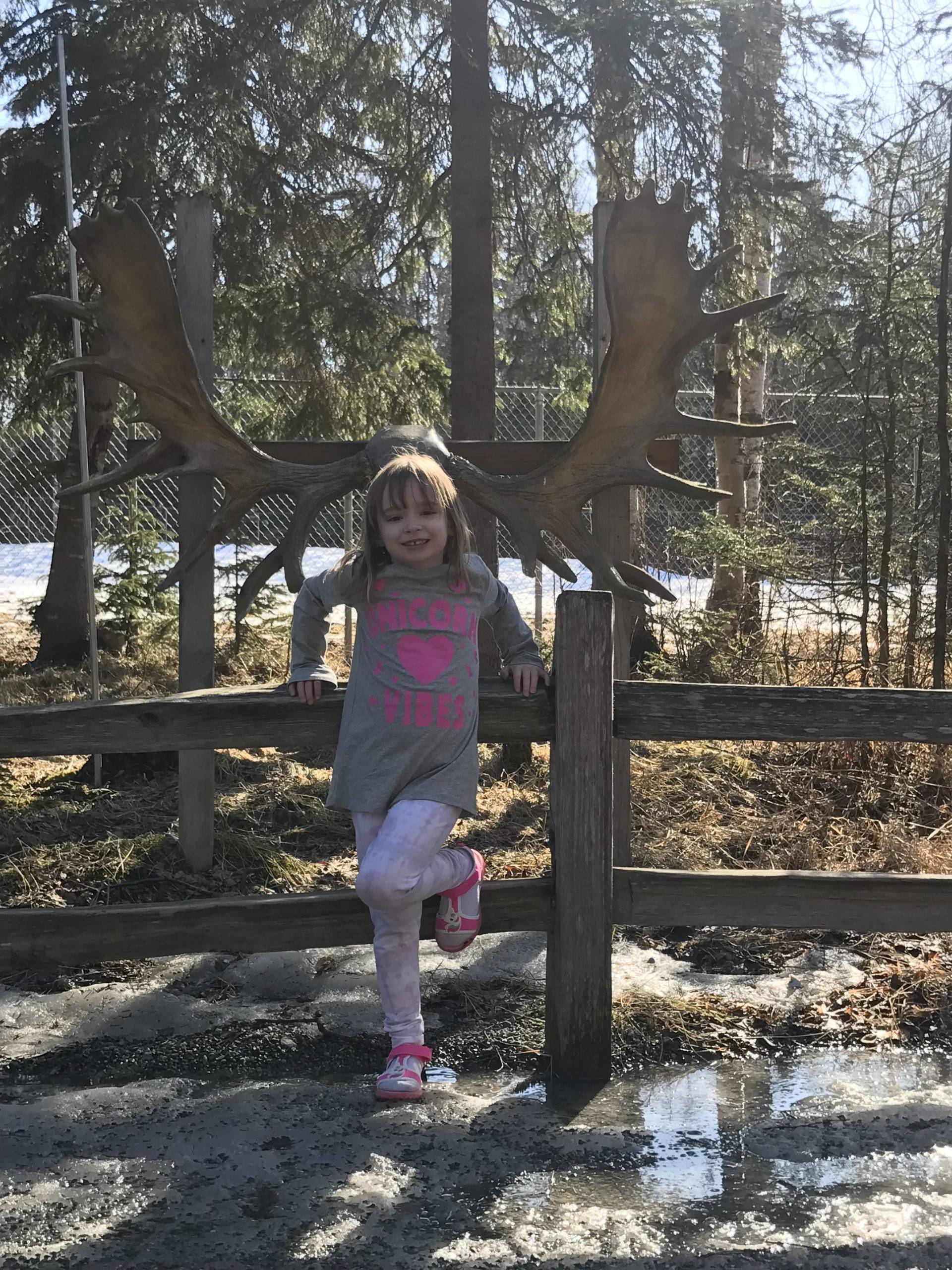 Alaska Aviation Museum in Anchorage
Going to museums was a new and fun event that we have been able to do this year at age 4. When we were in Anchorage, Alaska, we went to the Alaska Aviation Museum and got to see so many cool things. The best part was that there were many things for Hailey to do.  Many parents think they can't go to museums with kids because they will be bored. Not the case here!
Here are some fun things we learned about the Aviation Museum in Anchorage. They have an indoor area where kids can play with dress up costumes, pilot radios, toys and more! The museum is open everyday but Monday.  When visiting, there's many different life-size airplanes and history about Alaskan aviation. You can also sit inside an actual cockpit. They have field trips for schools around Anchorage!
Overnight trip to Seward – stay at the Harbor 360 Hotel
Seward was my favorite town to visit in Alaska. It is about 2.5 hrs from Anchorage but seriously worth the drive. It is absolutely beautiful and the scenic views are stunning! When visiting Seward, it's a great idea to make a day trip out of it. We found the best location to stay in Seward, Harbor 360 Hotel. Everything about this hotel was great. The tour boats leave from this hotel. Local restaurants right near by have amazing food.  The views from the harbor view rooms ARE AMAZING!!!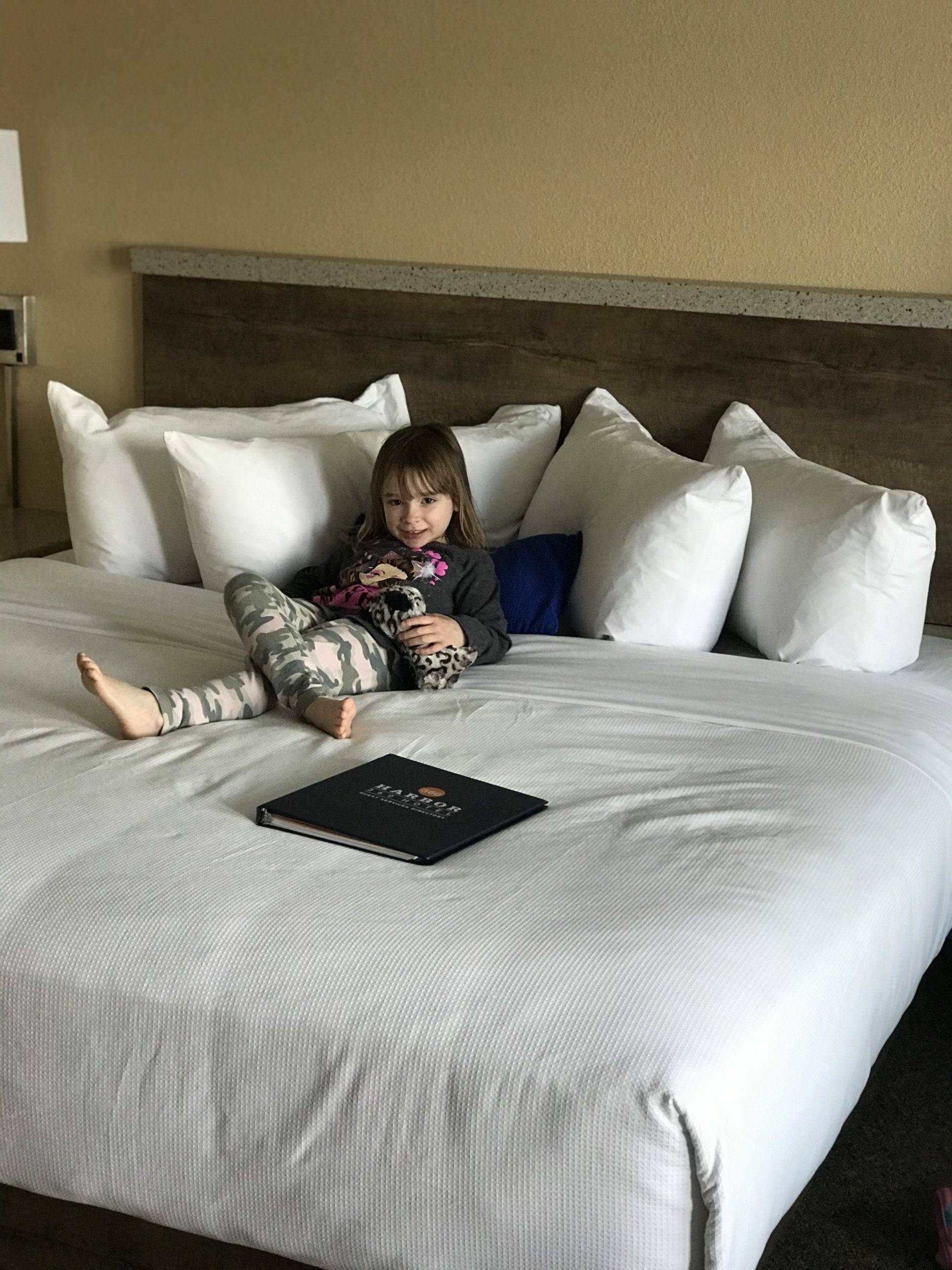 In the morning before we left, Hailey spotted a sea lion in the water right outside our room. Also, the rooms are a great price for the amazing location. It was family friendly! The rooms were huge and upgraded and super nice!!  I always look for what are the views of the hotel, are the rooms clean, do they have great food near by – all of these passed the test!
Whale watching in Seward with Marine Tours
Can't tell you how amazingly beautiful Alaska was when we were there! We were so lucky to go on a whale watching tour with Major Marine Tours in Seward, Alaska.  Side note- if you've never been to Seward, you really should because it is BEAUTIFUL. My favorite location in Alaska and it's only 2.5 hrs from Alaska. When you think Alaska, the drive from Anchorage to Seward alone is worth it!!!! There are many different choices of what you can see – glaciers, whales, wildlife – your choice. We chose whale watching and it was so beautiful. The boat ride was a great way to see the uninhabited locations in Alaska.
What we learned from our boat trip was to check the tours that are available during the time you will be there. They all differ in date range.  You need to dress warm and it is BEAUTIFUL! Bring a good camera. Half day tours are a good amount of time for kids to go on the boat. You can sit inside during the tour so get there early to get a table! If you get seasick, they have ginger ale, Dramamine and ginger candy for you on board. Also, you can buy snacks and drinks on board too! Whether you are whale watching or not, you will see some sort of wildlife! We saw bald eagles, sea lions, mountain goats and more!
Alaska Wildlife Conservation Center – Girdwood
Just a few hours outside of Anchorage, it is totally worth the visit. The views are absolutely amazing. The Alaska Wildlife Conservation Center takes in local animals that have been hurt and gives them a safe place to live. It was a beautiful facility and it's easy to drive through and see the animals. They also have a lot of events throughout the months that you can attend too – just check out their calendar.
Alaska Museum of Science and Nature in Anchorage
Another great family friendly location in Anchorage is the Alaska Museum of Science and Nature. It was great to learn about the different parts of Alaska's Natural History. They also support the local community by having field trips and birthday parties available to families in the area! Another great part of the museum is that there is a kid's section that they can play in too. 1-2 hours is a great amount of time for you to spend in the museum and take the kids to play too! There is a lot of hands on activities too which is fun for all ages.
Alyeska Hotel in Girdwood
If you are looking for the true Alaska experience, take the drive to Girdwood and stay at the Alyeska Hotel. It is absolutely stunning! It is a little pricey but definitely worth the location and the ground views. if you are a skier, this is definitely the place for you. The tramway takes you up to the top of the mountain where you can eat lunch, see the views and go skiing.
Overnight trip to Seward
Another great trip from Anchorage is to Seward. This 3 hour trip is absolutely worth it. The views along the way are exactly the Alaska you want to see. There are tons of family things to do there and it is highly recommended. Make sure you bring a coat though – it is very windy, but absolutely beautiful! There is also the Seward SeaLife Center that is a great place to bring your family and explore the different activities they have for kids.
Final thoughts
Alaska is so beautiful. It is absolutely worth the visit if you can get there. You will need to rent a car to get around but it is worth it to make the drives out of Anchorage too. To get the full Alaska experience, it is highly recommended. As for bringing your kids, this is a once in a lifetime experience and there are so many choices for you and your family. Bring them and take lots of photos!
This is a sponsored post and it contains affiliate links and I may receive a commission, at no additional cost to you, should you purchase through one of my links. Please see my disclosure for more information.