Growing up in a military family and getting married in the field as well makes a woman strong and independent of thoughts. Also, if she is serving her country with the same passion and dedication, she makes herself worthy of everything. Similarly, the honor and pride come with the toughest compromises and it makes it hard for a military mom to manage her responsibilities towards the country and her family both.
Raising kids being a military mom is not a bed of roses. It takes a sound wave of emotions, routine stresses, a higher level of commitment, and an attitude never to give up. She may be ambushed with the feelings of happiness and pride while seeing her hard work paid off, and at that moment, her worries and fears wash over like a flood.
A military mom is a proud woman of a military father, a military husband, an army server herself, and a mom of military kids — each serving in a different branch, but with the same spirit.
To help those military moms, we have compiled 11 ways to help them out with the HOWs of managing time for their children.
Re-energize with them
When the house is empty, it makes them feel overwhelmed and anxious. However, you can take this opportunity to spend quality time with your kids. Give them beautiful memories until your next return. Distract them from worries and project a goal to accomplish for them. Take part in activities, go on a picnic, read a book together, or plant trees in your garden together. Make your deployments easy for them with being in touch with them.
Train Them As Military Mom
Just because they have experienced so many deployments of your family members many times, people often think they are used to it. However, sending someone you love from the core of your heart to open ground of battle is never easy. It may feel you will never going to see them. Despite how many times you may have left them, it always hurts. It just makes them prepared what to expect. Hence, once they have survived the first one, they have the idea of how it is going to be. Give them time to adjust accordingly.
Battle Buddy
Find someone like a responsible neighbor, a childhood friend, or a caring family member to look after them in times of need and urgencies. They may need to talk to them in the middle of the night when they had a bad dream to overtake their sleep. They may not be a perfect replacement of yours; however, they can offer a helping hand and a smooth shoulder to rely on.
Let them express
"Science has proven that tears help us to release negative energy." Says; Freddie Thomas, Psychology Expert, KingEssay. If they cry talking to you, let them flow. You can always plan a preemptive strike to deal with their mood swings. Make a regular session with them on the phone when you are out to listen to their worries and insecurities. The practice makes them feel secure, and you can manage this in time while being on your duty as well. Let them meltdown if they need a good cry.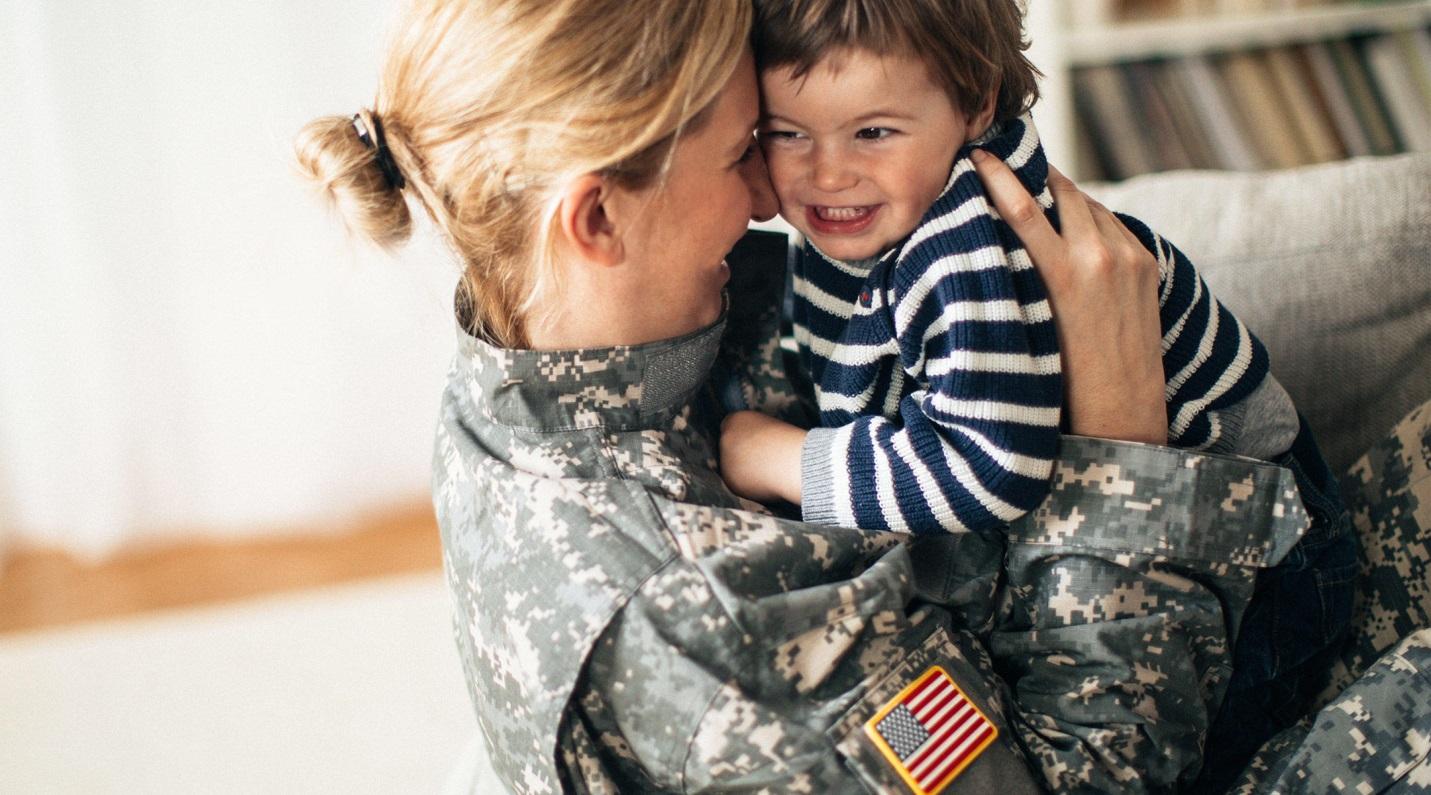 Be a part of their life
It doesn't mean you have to attend every parent-teacher meeting or see of them daily to the school bus. Well, you may need to as a good parent. But as you may be working out, try to be a part of their life by planning a birthday or sending an encouraging message every other day. Also, keep yourself updated on their daily happenings. This will be going to take a 10 minutes of your day on a mobile phone; however, it will going to make a significant impact on the lifting up of their positivity for the whole day hearing from you. They may be expecting "no news as good news" but you can give them "news is always good to hear" feeling.
It's never going to be enough
Keep in mind that regardless of how many letters, emails, and calls, you may do to your children, they are never going to be enough at all. Listen to them calmly and don't be defensive. It is really hard for a mother to manage everything while it is also hard for children as well. They are in a growing phase, and there may be a pile of emotions getting over to them. Support them by being a good listener and acknowledging their concerns. Help your children by supporting their mental and emotional wellbeing.
Eliminate Stress
Children already have enough stress being away from you. Don't let them deal with it alone. You can cut down toxic influences from their lives as best as you can. When you are with them, take time and manage to keep updated on their surroundings. If they have annoying friends, strict teachers, or any bothering personals around them, make an effort to eliminate those issues and solve them. Manage it with a friend or a tutor. Let them talk openly. If you have other commitment, say NO to them as you have good excuses that are your children.
Limit your Issues
Avoid discussing your issues and handling your norms while being with your kids. Also, don't show them your worries and worthless discussions. Project the right image in front of them so you can make them feel valued and focused. They have enough to talk and think about, let them. Just the facts, it's all they need.
Move together
Make time slots to work out together. Instead of elaborating them the benefits of moving a body, get them to the track and inspire them by showing the example. Diffuse the habit of keeping themselves active while you may be on a deployment, so they continue to do so. Also, it will prepare them for the future and give them a realization of your hard work as well. It will also help to compensate for the time when you are not together.
Pray Together
"Meditation and praying regularly can do wonders." Says; Savannah Liam, Employee Mental Health Consultant, PremiumJackets. They calm your souls and make an infinite connection with each other. Even if you are away, take time to pray together before going to bed on a Skype call. It all depends on keeping yourself focused and connected.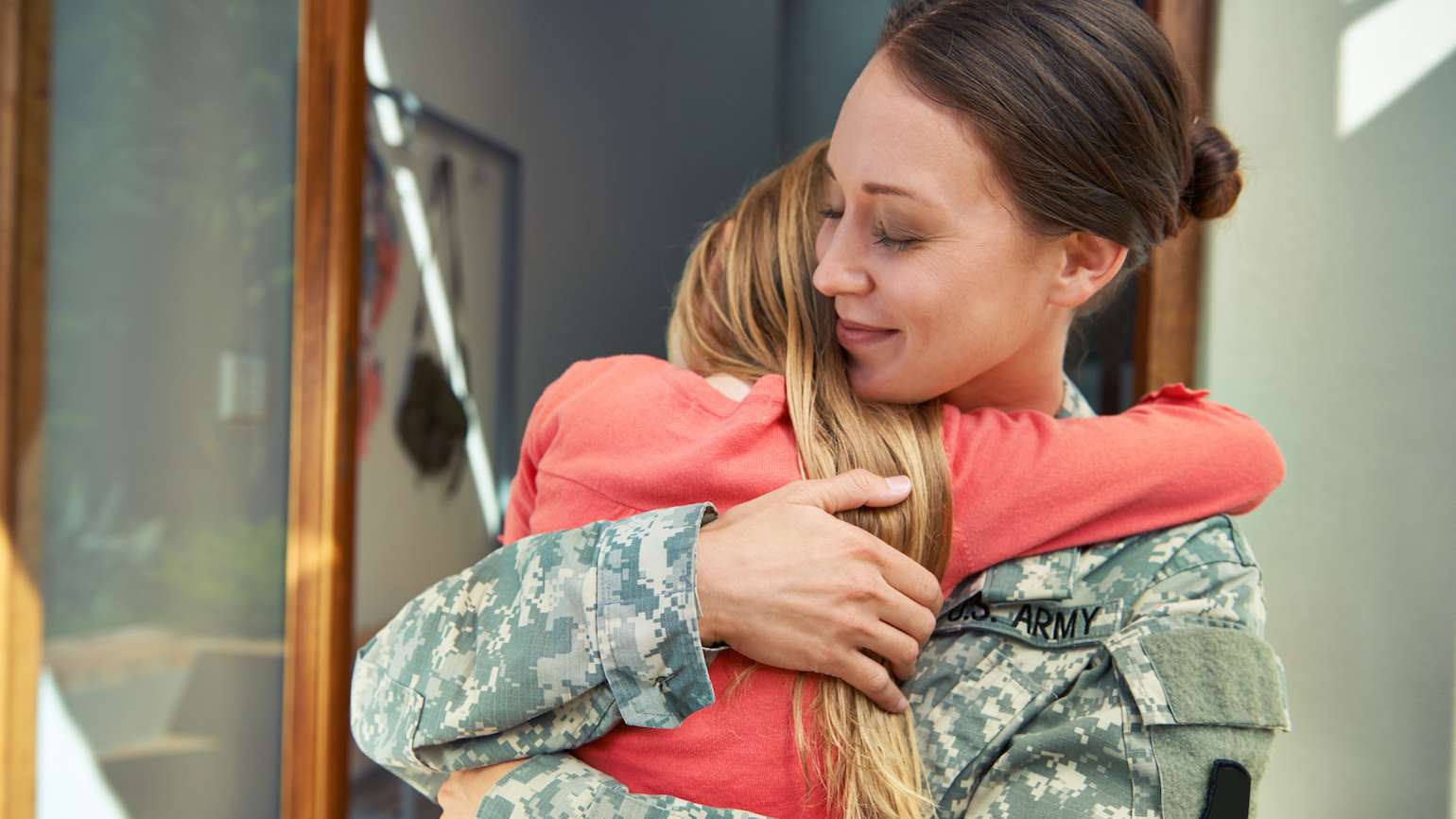 Don't make them worried for you
As a mom, it is your duty to protect your children. It will be the last thing to make them concerned about you during a deployment. When you are with them, hide your fears and have a smile on your face, keep the positive energy flowing. They need to be strong, brave, and independent so support them to be. Tell them your inspiring stories and bring them up with the same commitment and dedication with bravery that you have.
Lastly, it is an honorable thing to make your kids proud of you. Make them feel that they matter and that will be the greatest lesson of all.