This is a sponsored post written by me on behalf of 1 Natural Way. All opinions are entirely my own.
Breastfeeding while traveling with your baby is not always an easy task to do, especially if you are a military mom who is traveling alone with a baby. When husbands are deployed or you are PCSing, it leaves moms in charge of the children and at some point, you are going to have to travel with your baby.  If you are traveling by airplane or car, there are many ways to ensure that your child will be able to eat while you are traveling to different locations.
Getting your baby used to eat on the run is essential to successfully traveling. Sometimes infants get accustomed to only feeding in a rocking chair or they have to be in a quiet location. Before going on a trip, it would be a good idea to go out into public and practice breastfeeding in busy, loud locations so that way your baby can get acclimated to different locations and settings for their feeding time.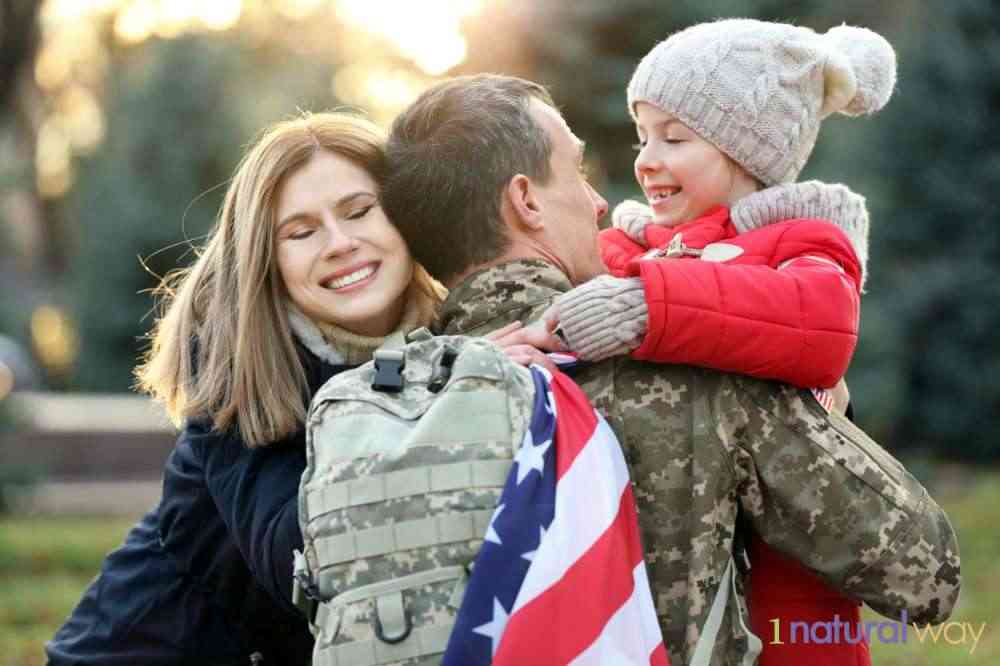 When traveling, a military mom must be prepared for all types of scenarios that could occur during travel. Planes could be delayed, traffic happens, times get changed, baggage gets lost, breastfeeding while traveling etc. Making sure to pack accordingly in your diaper bag or carry-on bags with extra clothing, diapers, and blankets as a precaution are imperative. Along with being prepared in the items that you bring, it is important to take similar steps to prepare for breastfeeding while traveling.
Tip For Breastfeeding while traveling
Look for Mommy nursing stations in the airport: Before and after the plane, look in the airports for nursing stations. It is becoming more and more common in airports across the world to have these stations. This way you might be able to feed your baby before getting on the plane and if it's a quick flight, feed when landed.
Have a

breastfeeding cover

: Whether you are traveling alone or with family, it is good to have a breastfeeding cover with you in a case on the plane or train or in the car you might need to breastfeed, this way you are ensuring your privacy. With a car, you are able to pull over, but in public transportation, you might want to ensure your privacy.
Bring a backup bottle: When traveling long distances, especially by plane, it is important to remember that babies are not used to their ears popping when the plane is descending. Keeping a bottle with formula or breast milk would be a great back up plan in case your baby's ears are hurting and making it hard to breastfeed, this would be a great back up option so that your baby is not crying or inconsolable.
Invest in a travel breast pump: Being on vacation may cause some changes to your babies feeding schedule so investing in a travel breast pump to bring with you to travel destination is a great plan. A regular breast pump can be big and bulky, whereas getting a travel breast pump can help you fit it into a bag with other items that are needed too. It can also fit in a carry-on bag onto an airplane. As a military mom, having Tricare insurance gives you the ability to receive a

Tricare Breast Pump

from your insurance company.
Wear breastfeeding or loose-fitting clothing: If you are traveling on a plane, plan to wear loose-fitting clothing and a breastfeeding bra to make feeding in a tight space less stressful. Make sure to have all of the items with you at the seat so you do not need to make extra trips or go in the overheard bins when your baby is hungry and crying.
What is 1 Natural Way?
1 Natural Way is an in-network Tricare breast pump provider for all Tricare plans. They provide the highest quality travel breast pumps from Medela and Spectra to TRICARE military members. You may also receive extra breastfeeding supplies covered (at no cost to you) under your Tricare plan as a military mom! 1 Natural Way will ship these items to you every month while you are breastfeeding/pumping. Being a military mom, it is important to take advantage of all of the benefits that are given to you and using them to your advantage.
Most women believe that the travel breast pumps given to them through insurance are not the best they can get, however, that really depends on the insurance company that you have. Tricare believes in helping military families as much as they can and the companies they have partnered with to help military families are some of the best, including 1 Natural Way. Having a great pump while traveling and breastfeeding makes a mom's life so much easier. When traveling, if your pump is unreliable, it can make the trip even more stressful than it already is.
1 Natural Way takes charge and helps military moms like us by contacting your health insurance provider and doctor for you! There is no more work on your end. They make it extremely easy for you to access the Tricare travel Breast Pump and they make it super easy for busy military moms like you and me. They make it a goal to make it an enjoyable experience and minimal or no out of pocket expenses to you.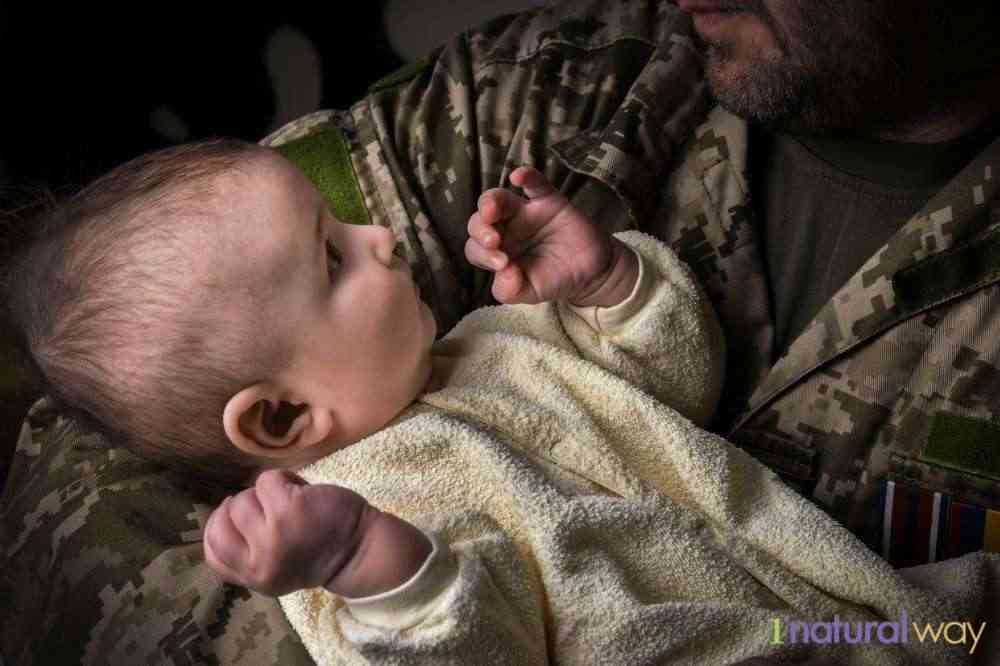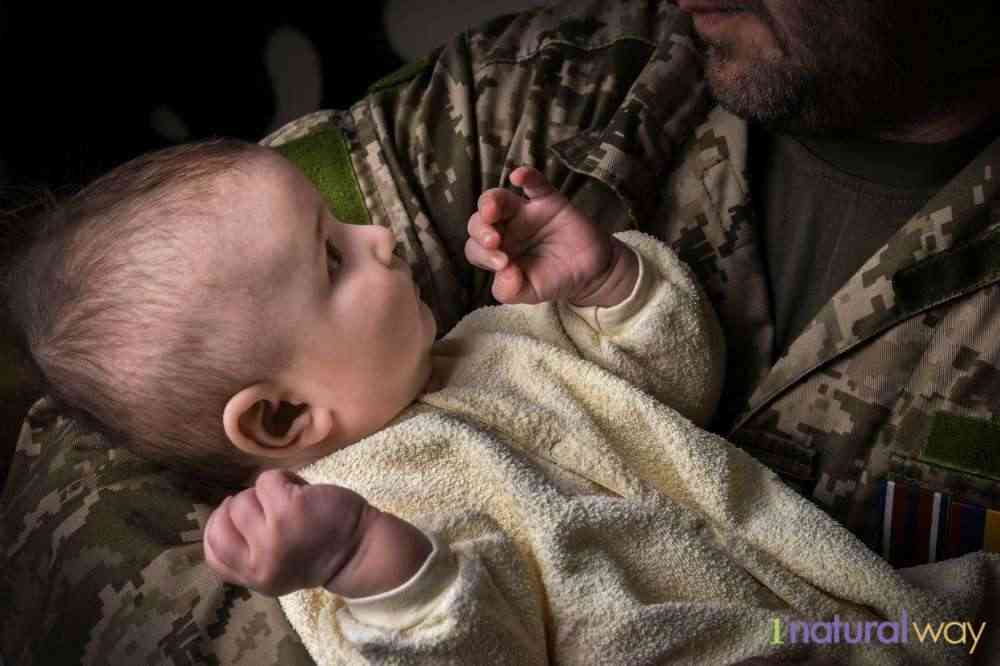 How can you receive your Tricare Breast Pump?
Military moms, here are five simple steps that will take less than 5 minutes, and your breast pump through Tricare will be on its way! It is that easy!
Step 1 – Fill out their insurance information form.
Step 2 – Select your breast pump model (Tricare covers all models we offer)
Step 3 – Enroll in their Monthly breastfeeding accessories program (called Resupply)
Step 4 – Provide 1 Natural Way with a prescription or your doctor's information, and they will obtain one for you
Step 5 – Your pump and supplies will ship right to your front door via UPS or USPS
The great thing about breastfeeding while traveling in 2018 is that it has become more normalized than in the recent past years. Airports and public bathrooms are becoming more and more family-friendly and making it easier for breastfeeding moms to have a location to feed their children.
Making yourself and your baby as comfortable as possible in a new environment is exactly what these tips are setting you up to do. Traveling with children is always a stressful experience so following our tips can help you to plan before ahead and make it just a bit less stressful and make your trip much smoother.
Testimonials from Moms
Military moms on the move just like you have used these Insurance Breast Pumps and have had wonderful experiences!
?This was super easy!  I applied last week and picked out my pump. Today I received an email confirmation that 1 Natural Way obtained a prescription for me then a few moments later received a shipping confirmation email with tracking information. All I had to do was fill out the initial form and they handled the rest. I can't wait for my pump to come in. One less thing to worry about before I deliver!"

— Sabrina A.

Bossier City, Louisiana
"They are amazing!! Took about just over a week for me to apply, get approved, verify my prescription, and to receive my breast pump. I'm so happy that I went with 1 Natural Way! I love how they have the automated monthly resupply plan as well. "

— Lynn V.

Traverse City, Michigan
"This is a sponsored post written by me on behalf of 1 Natural Way, a TRICARE breast pump provider. All opinions are entirely my own."