Winter has returned for some of us! Don't let cold or rainy spring weather keep your kids from spending much needed time with their friends. Playdates are great ways to help our kids learn social skills, make friends and have FUN!
Finn + Emma are the perfect match for a modern tot playdate. You'll find contemporary, whimsical and sophisticated clothing and toy designs with an abundance of fresh prints and heirloom quality construction. All Finn + Emma products are made with the finest 100% organic cotton, eco-friendly dyes, and all natural, untreated Indian wood.
Who would have thought that playdates for babies would ever be a thing, but they're also for mom and dad! After all, the recent weather can keep you indoors far more than you might care for. Cabin fever sets in for everyone and a change of scenery is definitely in order.
While older children will just play at a playdate, and don't necessarily need to be entertained, a little planning needs to go into a morning or afternoon with babies and toddlers.
Have necessities on hand
In addition to your diaper bag, with extra comfy clothes and diapers, you'll need a few other necessities. If your toddler is already eating solids, have some pre-packed. Expecting the host to provide toddler snacks might not be fair if they themselves have an infant.
It's also still cold and flu season so make sure you have sanitizer for yourself and wipes for the littles, to keep surfaces and hands germ free.
Dress for success
Make sure that your little one is dressed for the occasion. No need for fancy outfits: comfort and warmth is key. Layers are best, so that you can take one off or add one on, depending on the comfort level of the home you're in. Most importantly, your child needs to be able to move around freely, not be constrained by over tight or uncomfortable clothes.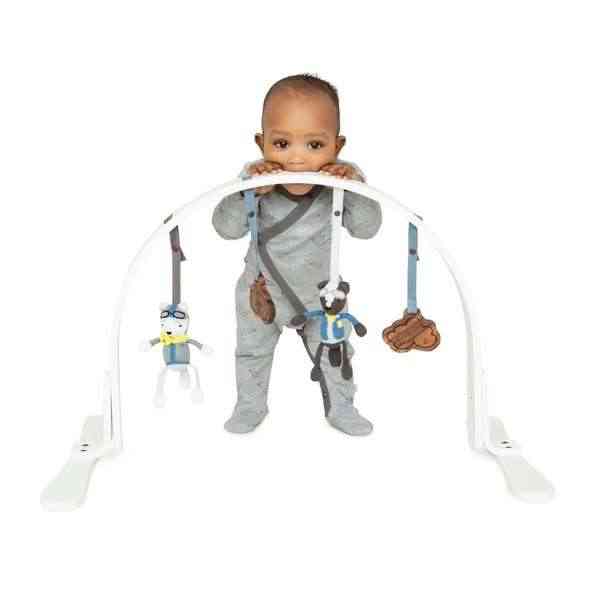 Indoor activities that will help keep them entertained
A really good bet are natural toys, made of wood. They're safe and easy to clean after the playdate. Toys aside, here are a few ideas:
• Finger painting or other sensory activities like playing with sand. Just make sure there aren't any tiny items that baby could swallow.
• Musical playdate, where you play and sing songs, make noise with tambourines and more, all while engaging in some awesome rounds of patty cake!
Make sure that you have your child's favorite toy handy. Playdates with new friends can be a little bit overwhelming so having their favorite stuffed animal, blanket or toy with you will help your little one feel more comfortable in the event of a little upset, or for napping.
Timing is everything
The ideal playdate for babies and toddlers will be short, to make sure that no one gets overtired or overstimulated. If you're travelling a ways to get to the event, you might want to consider bringing along a packable crib and planning for a nap.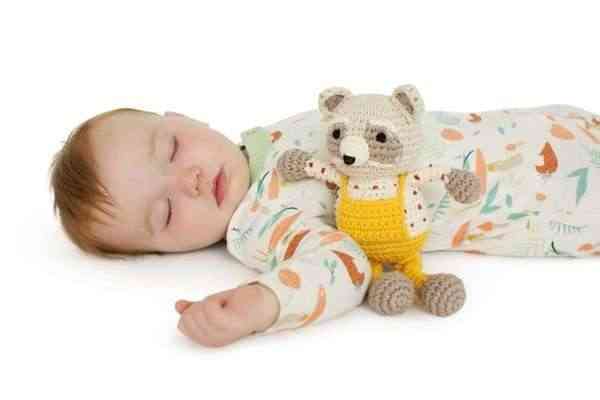 With a little planning, your baby / toddler playdate can be a lot of fun for the little people and a nice bit of relaxation and adult conversation for the grown ups!
About Finn + Emma
All Finn + Emma pajamas are made in India, in a fair trade environment that is set up to help the workers (women in particular) who make them create their own economic independence and a safe environment for their own families.