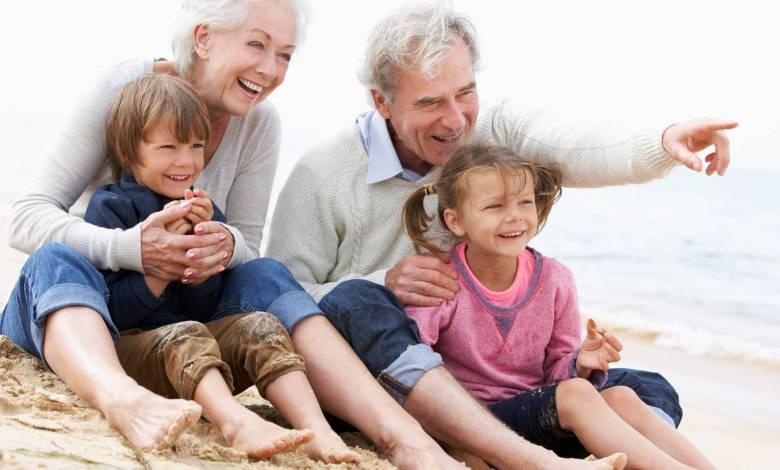 Right now, everyone is struggling with seeing their families and keeping safe. Many families are far apart too because of military or work arrangements and it makes it hard to see everyone often. Not being able to travel often or at all also makes distance really hard for families too. We are so lucky for technology that we can FaceTime or Google Duo or Zoom to talk with families that we cannot see in person right now. But how else can grandparents stay connected with their grandchildren when they are not able to see them? We have the perfect solution for you with Just One More Story. Read on to find out how.
Pick a book
The Just One More Story IPhone app allows grandparents and family members to record themselves reading a book or bedtime story to their grandchildren or child without having to be there. This is quite an amazing thing because not always can grandparents be around their grandchildren or a father who has been deployed. Now your child can have a book read by their loved one even when they are not there.
When using the Just One More Story app, there are some great selections of books that you can choose from. Many of them might already be books that your child or grandchild has at their home. If they don't there is a link after purchasing the recordable version, so you can order the book from Amazon and have it sent to the child you are recording for! 
Record the book
After you pick your book, the app gives you specific directions in order to do what you do next! The steps are very straight forward and you do not need any sort of online expertise to follow along. The app will tell you the directions to follow, including giving you the words from the book that you have chosen to read! Plus, you will be able to read a little blurb about the book before picking that one to read. 
Tips for recording? Don't worry, we've got you covered! Make sure to read the story in a quiet place with no background noise. Then hold the phone close to your mouth and speak directly into the phone. Remember, no one is perfect, so you can rerecord it as many times as you like!
Send the book
After you have recorded the book on your phone, then you will send over the book. The app will let you email it to your loved one so that way they can download the story and have the book in front of them to play. The story can be downloaded on your phone, computer or Ipad. It can be played any time and your grandchild gets to keep the story forever! It can be saved onto their music app or desktop so they can find it anytime to play whenever they are missing you. 
Order the book on Amazon
Don't have any of the books that are listed on the Just One More Story App? Not to worry! You can order the book through the app and send it over to your grandchild any time! This way they will be able to read the book along with you. The options are there for you so you can easily order the books to go along with your story. 
Play the book
Now here is the best part. Once you email over the recorded book and they receive their book in the mail from Amazon, your grandchild can start listening to the book. The directions are easy to follow and the recording will give a page turning sound so that way your grandchild knows when to turn the page. 
Watch this video to see how easy it is for a child to follow along. Once they hear whose voice it is after starting the book their eyes will light up in realization! As a parent, it is such a heartwarming moment to see your child, who is missing their grandparent, be able to hear their voice for a bedtime story whenever they want!
Teach a lesson 
Lastly, did you know that you can teach a lesson with the book of your choice from the app? The books listed on the app have some beautiful downloadable lessons that can be used for making connections with the text, asking engaging questions and getting kids to use deeper thinking when listening to their grandparents read. 
Not sure how to engage your child during reading? This is the perfect way! Lessons can be downloaded and printed or downloaded and grandma or grandpa could ask them the questions through FaceTime. There are tons of options! Including different tasks to engage your child in reading is a great way to keep them involved and enjoying reading even through the summer. 
The lessons are only $1 more, which is a great investment because it can be used multiple times with the amount of details that are listed in the resources. Teachers always tell children that rereading is a practice of great reading, so you can instill that in your child as well! If your child is school age, then they might want to write down the answers in a journal and share it with their family. If you are struggling with keeping your child engaged in reading at home, then this is a great way to get them involved. You can find all of the downloadable lessons here on the Just One More Story website. 
Overall
Being apart from your grandchild is extremely hard, even more so during a stay at home order. However, we are so lucky that technology is helping us stay closer and connected during this time or even when families have to move apart. The Just One More Story IPhone app keeps families together by allowing grandparents to still be there even when they can't be. 
This post contains affiliate links and I may receive a commission, at no additional cost to you, should you purchase through one of my links. Please see my disclosure for more information.