One common thing that all the expecting parents experience is listening to tons of advice. All the friends and family members who have babies share their experiences and recommend some dos and don'ts to them.
Listening to countless pieces of advice is not only overwhelming but also very confusing. It can create a dilemma for parents about what to do and what not to, especially when it's about newborn shopping.
Do not buy everything that you were advised to. Consider your budget, the space you have, and above all will your baby use it?
 Following the trends and advice blindly will make you overlook the important things for your baby. For instance, a baby high chair.
To many parents, the mere idea of feeding the baby in the high chair may not appeal, and that is perfectly fine. There are no hard and fast rules for buying furniture pieces for a baby.
You don't need a high chair right after the arrival of the baby. If you are on a tight budget or haven't made up your mind about purchasing the chair, it is completely fine. Take your time and observe when your baby would require it.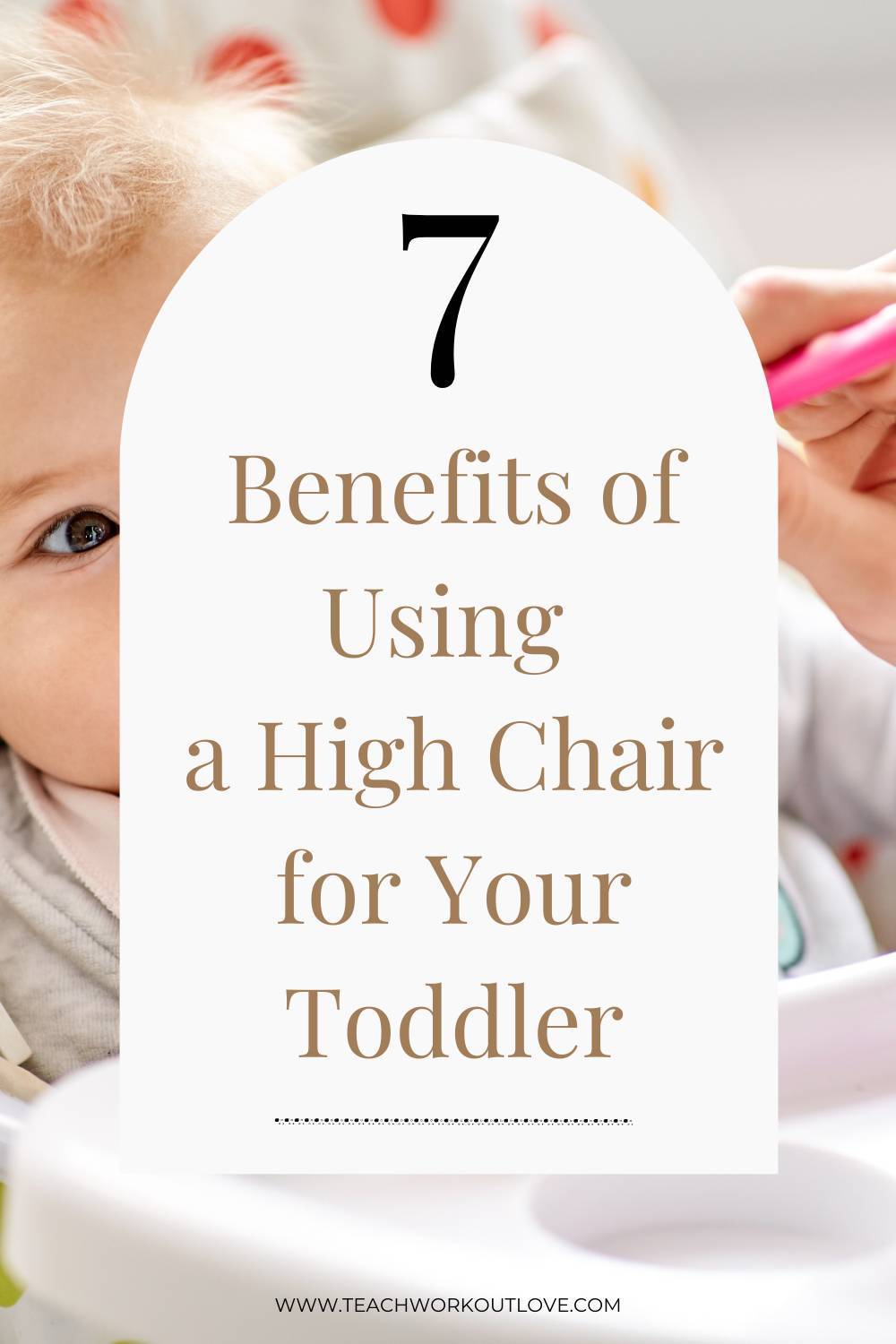 When Should High Chairs Be Used?
High chairs are useless for a newborn as they only breastfeed. However, they are of great help when the baby starts to eat pureed and semi-solid foods.
During 4 to 7 months, babies generally learn how to sit independently. The best time to buy a high chair is when your baby is ready to sit without falling on their sides. 
Do not worry if your baby has not earned how to sit independently. Every child grows physically and mentally at a different pace. 
Most of the high chairs are used between 7 months to 18 months. Making you babysit in the high chair provides their body with more support and improves their posture.
Things To Consider Before Buying A Baby High Chair
A majority of the parents prefer a high chair as it makes it easy for them to feed the baby. If you are also planning to invest in a baby high chair, then make sure to keep the following points in your mind.
Before buying anything for a baby it is important to check it from every aspect. Such as safety, durability, usability, etc.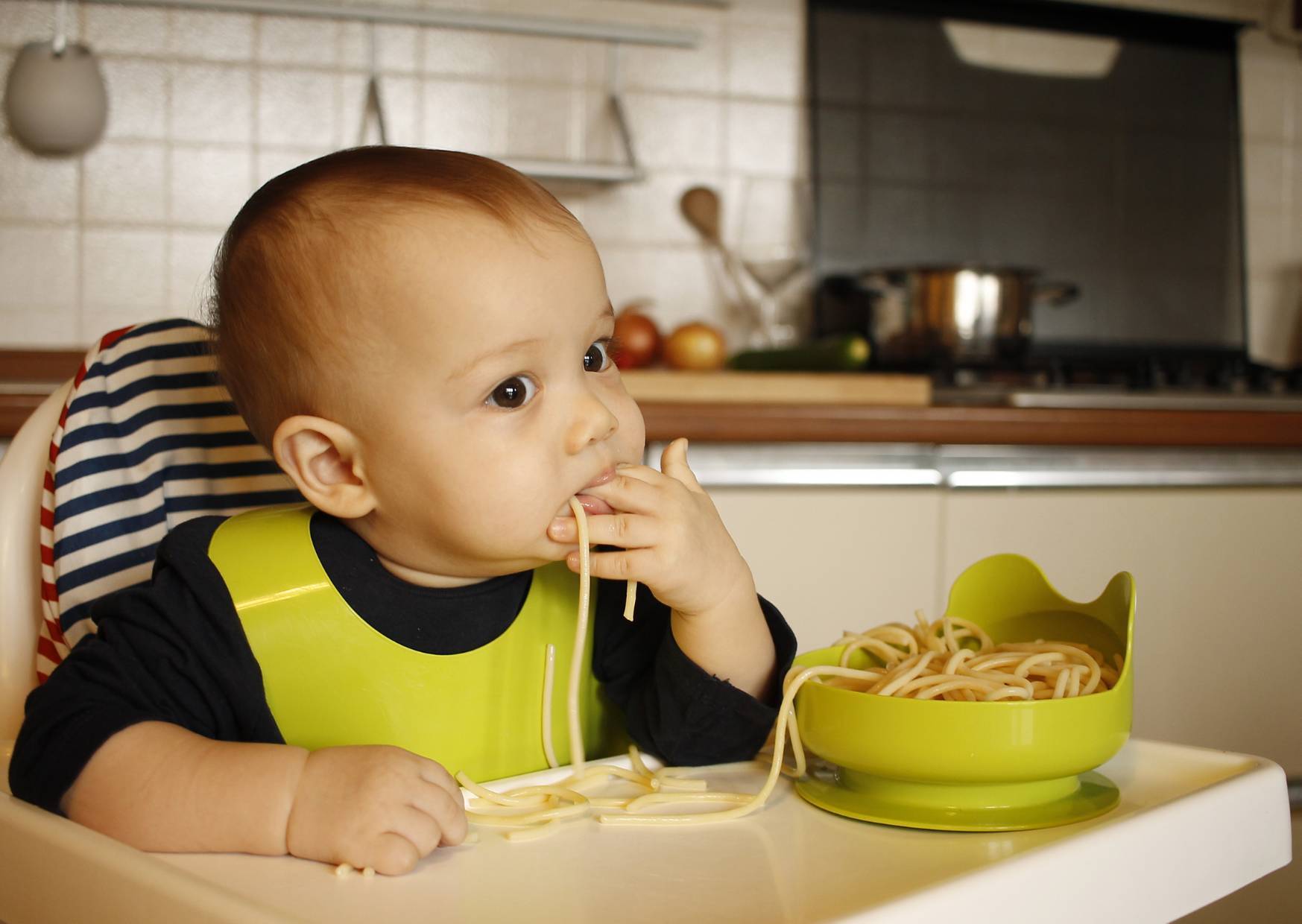 Safety

It should be your first concern when making a purchase. Not only for a high chair but for every other furniture piece or toy. 
There are a lot of chairs available in the market that are being used as a high chair. Not every chair is suitable for feeding a toddler. When you survey the market, make sure you buy the chair which is specifically designed for feeding purposes.
One cannot expect the tiny ones to sit straight and finish up their meals like an adult. Babies are in action when they are made to sit in a chair. They constantly move and wiggle. Make sure the chair you buy is sturdy and doesn't topple when the baby throws a tantrum.
Furthermore, ensure that the chair you buy has no sharp edges or hinges. It might hurt your little one.
If you are planning to buy a high chair with wheels to move it around, then make sure that the chair has the option to lock the wheels while you feed the baby. Or else the baby might go on a stroll without you.
Space

The traditional high chairs are huge and take up a large chunk of space. Take into account the space that you have and buy the chair accordingly. 
If the chair has certain features such as a reclining seat, detachable tray, etc. it occupies even more space. Invest in a chair that will be accommodated in your space easily.
A folding chair would be great if you have space issues or want something to carry outside with you.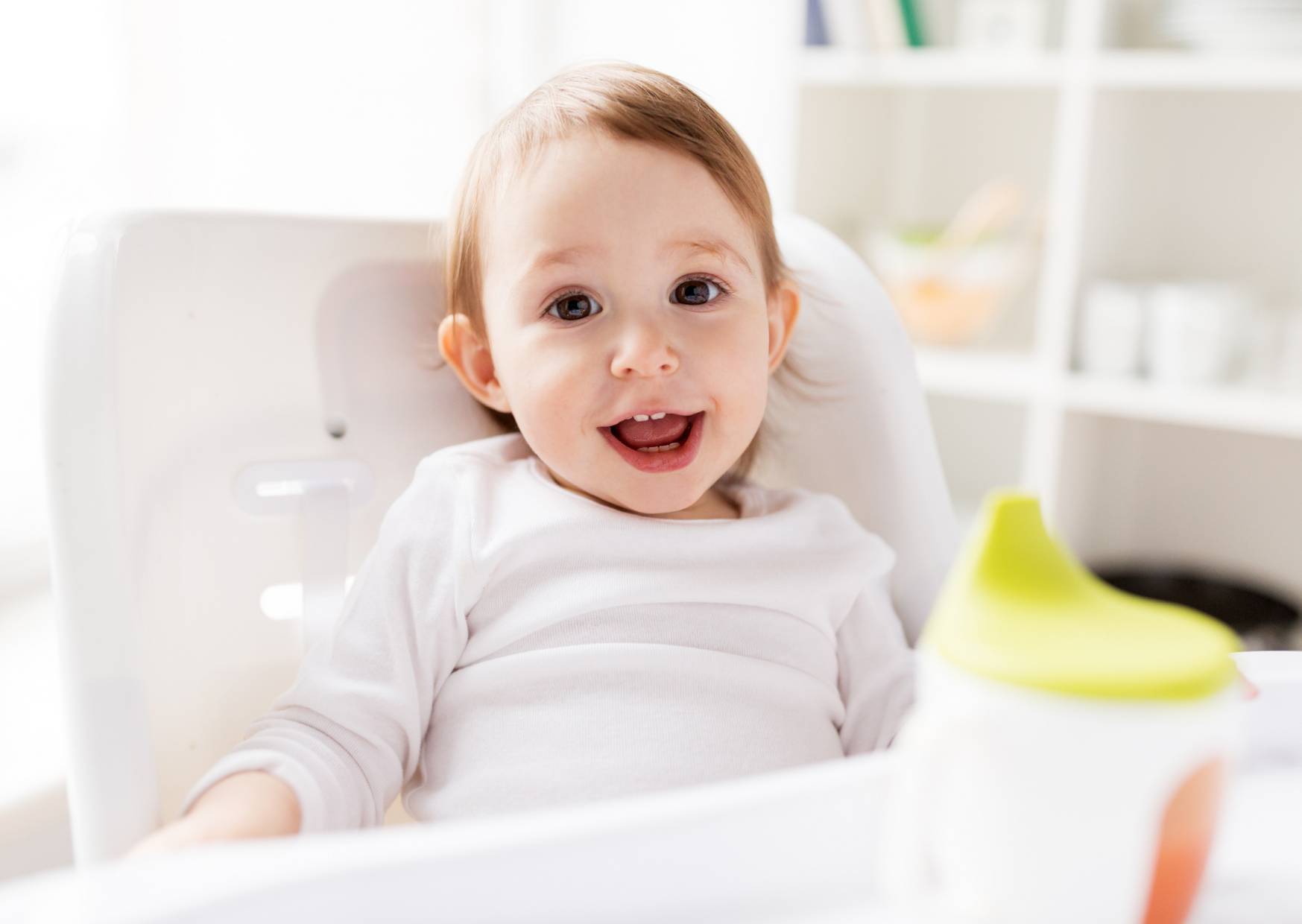 Affordability

The expenses of your little one are not little. Buying a high chair can be costly, and it is not the only item that you will be getting for your baby. Crib, car seat, stroller, etc. will be purchased too.
A high chair can only be used by the babies for a certain period. Since babies use it for a very limited period, many parents opt for something less expensive.
If you are on a tight budget and still want to get a high chair for your munchkin then get a portable high chair. They aren't only affordable but also very easy to carry outside. Furthermore, it can be used by babies for up to 3 years.
Versatility

As an adult when we pay our hard-earned money for a commodity, we want it to last long. Baby items are only small in size but their prices are quite heavy. Look for chairs that are multipurpose and can be used by your baby for a longer period.
Many chairs can accommodate the needs of your baby and can be changed from a baby high chair to a toddler high chair and then into a booster.
It is always a good idea to invest in multi-functional things, can be used for a long time, and save you some money.
Comfortable Seat

Would you like to sit and enjoy your meal on an uncomfortable chair? Obviously, you won't.  Your precious princess or princess would not enjoy their mealtime if the chair they are sitting on is uncomfortable.
Touch the chair to ensure if it is comfortable for the baby or not. Well-padded and soft seats let the baby enjoy their mealtime. A comfortable baby is a happy baby.
Footrest

Many parents do not pay attention to this specific feature. A footrest is mandatory to have if you don't want your baby's legs to dangle while he eats.
A footrest allows the baby to rest his legs on it while he is eating. It also avoids the risk of varicose veins.  
If the high chair comes with an eco-friendly footrest, it would be the best. Eco-friendly footrests improve blood circulation in the body.
Easy Cleaning

Mealtimes for babies mean smearing time. The little ones do not enjoy the food alone. They feed their surroundings too. If you want to save your time and not spend the entire day cleaning, get a high chair that is easy to clean.
If the crumbs get stuck in the holes or crack it will allow mold to develop which can be very unhygienic for the baby.

Benefits of High Chair For Your Toddler

Having discussed the best time for using the high chair and which features to look for, it's time that we discuss the importance of this piece of furniture. Following are some of the benefits that you and your baby can reap by using a high chair.
Saves Time

Handling a toddler, professional commitments, house chores, preparing meals, etc. consume most of the time of the mothers. A high chair comes to the rescue to save the time and efforts of a mother.
Making the babysit on a high chair will allow the mother to feed the baby without any hassle. Feeding without a high chair can be havoc. Holding the little ones and feeding them can become tough.
Once the baby is comfortably settled in the chair, the mother only has to focus on feeding him and not running after him. The little one too can savor his meal without being distracted to crawl or run after something more interesting than his meal.
Exposure to Learning
When the baby is made to sit on the high chair, he explores his surroundings from an elevated level. He looks at different things, colors, shapes, materials, etc. 
If the baby has reached the age where he can try eating by himself, then he shouldn't be stopped from doing it. Letting the baby eat by himself will not only make him learn how to use the spoon and glass, but it will also develop his fine motor skills.
Developed motor skills help the child to hold the things, including a pencil very firmly. Mealtime can turn into a learning and exploration time.
Self-Dependence

Making a babysit on the high chair and giving him a meal to feed himself can develop the habit of self-dependence from a very tender age. 
He will quickly learn how to eat food. Furthermore, he will also be encouraged to try everything in front of him. This in return will introduce him to new flavors and expand his taste buds.
The child becomes a picky eater when he is not introduced to an ample variety of tastes and flavors. If the child tastes a variety of flavors, there are very minimal chances of him turning into a picky or a fussy eater.
Self-Discipline

The tray on the high chair makes it very easy for the mother to keep the bowl, plate, or spoon on it. Feeding the baby becomes a lot easier as the mother doesn't have to handle the cutlery or the baby. All she has to do is feed the baby with a spoon.
When the baby reaches the age where he can feed himself, a high chair helps him to focus only on the spoon and his movement without having to worry about the bowl. This also disciplines the baby to understand when he is full and needs to stop.
The quality of self-disciplining and regulation is lost if the baby is fed by the mother who forces him to finish the meal even when the baby is full.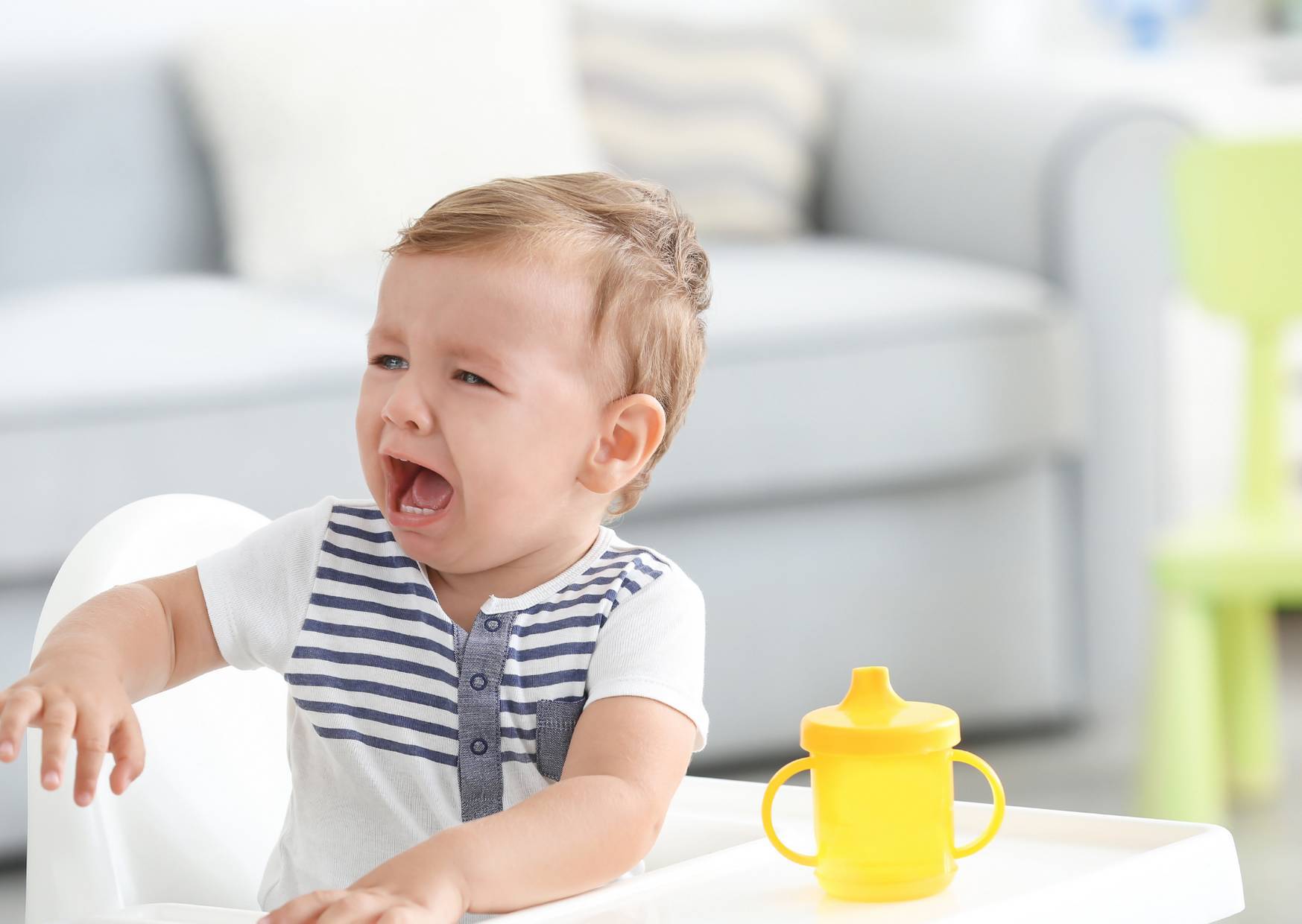 Family Time

Newborns may seem oblivious to how the family members interact with each other. But research has shown that babies can sense what kind of environment and culture prevails in their house.
With a high chair, the baby can be included during the mealtimes to spend quality family time with the family members. This simple inclusion of the baby during mealtimes helps him to learn social manners as he maintains eye contact with people at the table.
When the baby is included during mealtime along with other family members he develops a strong bond with the family members. A healthy bond is imperative for the baby to reflect confident social behavior.
Other Activities

Although the high chair is of immense help during mealtimes, it can also be used for other activities such as playing with blocks, beads, or a book. 
The detachable tray on the chair makes it easier for the baby to keep and control their belongings.
If you are a working mom with nobody to watch over the baby, you can make him sit on the high chair with a fastened safety belt to keep him close to you.
However, make sure that the baby doesn't stand up or climb on the chair, as this can topple the chair and cause serious injuries to the baby.
Security and Safety

Last but definitely not least. The baby high chair makes sure that your little munchkin is well secured and unable to pull any trick during his mealtime.
Safety belts and harness points keep the baby safe and make sure that he doesn't slip. Feeding a baby in a high chair is the safest and the most convenient way. 
Conclusion
There are no hard and fast rules when it comes to baby shopping. A high chair definitely has numerous advantages that you and your baby can reap.
 A high chair makes it quite convenient for both the parents and the toddler to have a comfortable mealtime. It only helps the mother to clean up faster but also allows the baby to be more focused on their meals.
If you are planning to purchase a baby high chair, make sure you invest in something that grows with the baby and is multifunctional. Buying something which only lasts a few months isn't a very good idea.
This post contains affiliate links and I may receive a commission, at no additional cost to you, should you purchase through one of my links. Please see my disclosure for more information.