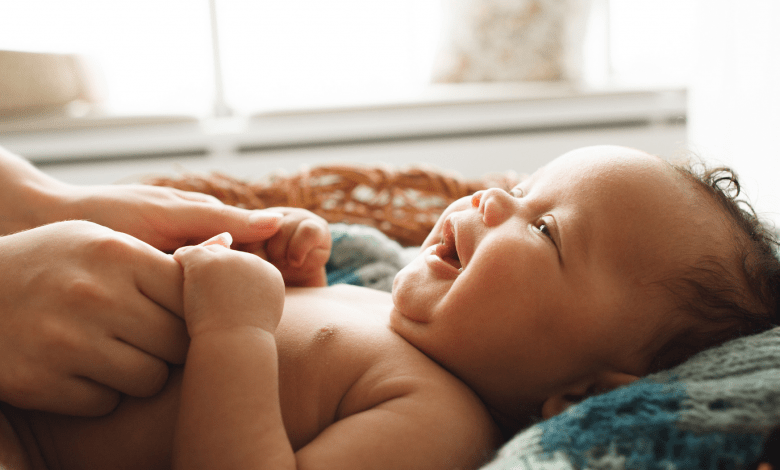 When you are on track to start thinking about building your own family, money is the first thing that comes to mind. A baby is a beautiful blessing, but if you can't afford to maintain a lifestyle that you want AND have a baby at the same time, then finances have to be a consideration for you all. Think about the space that you have and whether you have room for a family. You have to consider everything that a baby comes with such as newborn cloth diapers. Also, you have to consider how your life is going to change and whether you want to go back to work or whether you want to stay at home. You see, even before you consider the money, your finances are a big consideration for you.
Babies change your life, but this doesn't just mean your level of sleep every night. It means that your life will change financially, too. You might need a bigger home, a bigger car and you may even have to consider new furniture, and all of these things cost money! You have to prepare your finances properly and you have nine months to get prepared for your beautiful new arrival. You can use sites like Pigly.Com to help you to plan your monthly finances properly and the bottom line is that you cannot put a price on your parenting, but you can put a price on those new responsibilities and those are the finances you need to consider. This is the time you have before the baby arrives and you can use it well to plan correctly.
With this in mind, we've got some financial preparation tips to help you to get ready. Let's takes  look:
Start with a plan
Many times pregnancy is not planned. However, this doesn't always work out for everyone! Some moms need to work with ovulation kits and taking multiple pregnancy tests to begin the plan. SmileReader Ovulation Test Kit is one of the best ones that we have used. One of the great things about using this Ovulation kit is that you can use the SmileReader app with it to track your most fertile days.
By starting with a plan using and ovulation kit, it can help you by setting a timeline and from spending a ton of money on many pregnancy tests, they do add up! The SmileReader Ovulation Test Kit that includes 50 ovulation test strips and 20 pregnancy test strips. This is really helpful because then instead of spending a ton of money on pregnancy tests, you have it all together in your kit. Using the app is really helpful because you can determine the days you are most fertile based on the last time your menstrual cycle was. By using this kit, it takes the guesswork out of conceiving.
Ready to get one yourself? Get yours on Amazon and use the code SMILE5020 for 20% off your kit.
Pay Off Your Debts
If you have debts in the form of credit cards and loans, use the time to try and pay those debts down as much as possible. You can create a more stable environment for your new baby and you can knock down some of the cash that you owe elsewhere. Debt can make new parenthood stressful and you don't need any more stress than is absolutely necessary.
Try Not To Overspend
It's so hard not to rush out and start splashing the cash on brand new baby things especially when retailers make them look so beautiful nowadays. The thing is, you are going to end up allowing your hormones to run you into the ground financially and that just won't do. So, you need to make a list of the things that you absolutely need vs the things that you don't need but you want. Get the things you need and ask friends and friends daily to give you those things, too, and then allow yourself one or two things off the "want but don't need" list and you'll be ready to go.
Speak To Your Boss
You and your partner need to talk to your bosses about the policies for taking time off with a baby. There are very few companies that will offer paid maternity leave, so you can use the pregnancy to save up as much money as possible to live on for an extended time away. Most parents want to hold off from telling their bosses about the pregnancy, even those who are excited. This is because they worry they will lose their job or they'll be passed over for work. So, you need to discuss it with your boss and let them in on the plan you have for parental leave and beyond.
Make Room
In your daily finances, make some space for your baby. Whatever the day to day running costs are, start putting that money aside each month. This includes health insurance, diapers, food and clothes and whatever else you need for your baby. You may spend an extra $200 a month on what you need plus a donation for a college fund, and you need to start making this room in your budget so that you can guarantee that your baby is affordable.
Get Life Insurance
If you haven't already, it's time to start shopping for a life insurance policy. You may not have needed it before, but if you know that you have children or a partner relying on you for financial support, then you need to consider a backup. Life insurance is that backup! You need enough coverage to equal up to 12 times your income, and you can maintain your relationships and keep everyone protected. You may not need to buy it until the baby is born, but planning for it is the most important piece of this puzzle.
Have a Baby Shower
If you know that your friends and family want to offer you gifts, then throw a baby shower! Let people shower you with things that you need and they can invest in the things that you want for the baby. Your friends and family will want to support you all, and you will know that your shower gets you what you need so you don't have to spend money on those things anymore. Register for gifts with stores and on Amazon, and you will be able to put cash to one side for other things!
College Savings Are Go!
You have a baby on the way, which means that they have an education they need one day. Opening a college savings account now will mean that you can ease the sting of education costs when your baby goes off to college one day! You need to make sure that this is on your list of things that you want to pay for and put on your savings list.
Finances change when you have a baby on the way. Life changes and you need to make sure that you mould your life around the new baby in a way that doesn't cause you unnecessary stress. You should consider how your finances will look for your new family addition, and go from here.
"I received this product for free from Moms Meet (momsmeet.com) to use and post my honest opinions. Compensation for this post was provided and this page may contain affiliate links.".