There are not many cities in the whole world that can match the pomp and liveliness of New York City. Especially if you come here during Christmas, you will feel like you are in one of the best places in the world. NYC is not all about skyscrapers, Time Square, or the lavish lifestyle that we are used to, thanks to the pop culture.
However, if you are planning to visit the City during your Christmas holidays, then you must know that visiting NYC at that time needs a lot of planning. You have to pack your things according to the usual weather, pick up some of the best dresses from your closet, and get ready for five and dime shopping.
Here, you will know all about the Christmas trip to NYC, including what to see, where to eat, and what essentials you need to pack.

Packing List for NYC
The winters in New York are really cold, and it comes much harder during Christmas time. Also, owing to the current pandemic times, you have to be extra careful and pack some items without which you cannot even leave your place.
Take a look at the list below to know some of the most essential things to carry during the Christmas trip to NYC.
Walking Shoes
Warm Clothes
Gloves
Scarf
Hat
Shoulder bag (for carrying small items)
Map of NYC
Subway map of NYC
Hand Sanitizer (this is a must)
Face mask
Umbrella
Phone Charger
Things to Do in NYC During Christmas
During Christmas, you will not have a dull time in the City. There are so many activities and functions that you need to witness and go to some of the most amazing places and the happening locations which have a worldwide reputation.
Here are some places which you must visit on your Christmas trip to NYC:
1. Visit the Rockefeller Christmas Tree:
It needs no argument to prove which one is the most famous Christmas tree in the whole of America. You have to visit the Rockefeller Centre during Xmas to believe in yourself. The Rockefeller Christmas tree is the grandest, most decorated, and the most spectacular. The lights remain on during the daytime also, which is between 5:30 am and it is switched off at 11:30 pm. You will find a huge crowd who wants a glimpse of the tree but you should not miss witnessing the tree.

2. Watch the Window Displays in the 5th Avenue:
5th Avenue is one of the most happening areas of the city and is the home for some of the biggest departmental stores like Macy's and Barney's. These shops are known for their creative Window decorations during Christmas time and it attracts a huge number of tourists from around the world. Just walk along with the never-ending crowd of people and witness some of the beautiful displays of the City.

3. Have an Ice-Skating Session:
Along with the Christmas Tree, the Rockefeller Centre is also famous for the huge ice rink. It is open for the public to practice ice skating, which results in a serpentine queue. You can also have a great experience at the Wollman Rink at Central Park of NYC, which is much wider than the one at the Rockefeller Centre and has a lesser crowd.

4. Visit the Holiday Themed Markets:
New York is known for the Christmas-themed markets where you will find a wide range of items starting from spices to artwork, foods to clothes, and whatnot. However, they remain open until a few days from Christmas and are set in different locations as well. You must visit the Bryant Park Holiday Market near the 5th and 6th Avenue, Grand Central Holiday Market between Park Avenue and Lexington Avenue, and Union Square Holiday Market along the Broadway. We have enlisted some of the items you can pick from these Holiday-themed markets to gift to your near and dear ones.
Personalized Ornaments
NYC T-shirts
Scarves and other Winterwear
World Trade Centre Memorabilia
New York sports teams' merchandise
Pictures

5. Attend fabulous events:
As the Christmas season emerges in New York, different cultural and sporting events also start hustling around. If you are keeping your daytime free and plan to relax in the evening, then you should buy a ticket to a Broadway show.
One of the most famous shows around Christmas is the 'Christmas Spectacular' by Radio City. You must book your tickets well before time as they are really famous and attract many tourists around this time. You can also pay a visit to New York Knicks game so you can have an idea of American sports, especially basketball. Plan according to your tour itinerary.

6. Taste the Awesome NYC Food:
New York is complete without the wide range of platter it offers. There are many famous restaurants in the City which are known worldwide. From Asian to Continental, Indian food to Classical American food, you will find a restaurant for every kind of taste. NYC also boasts of some of the most famous bars which will also give you a glimpse of the nightlife of the city. So hop into places like Rolf's or Chilies to gorge on the sumptuous food guide to eating in NYC.

7. Visit Times Square
I know it seems so overrated, but it's Christmas time in New York City! You must stop into Times Square and see the NYE Ball. It is up and ready for the New Year. Times Square itself is a pretty amazing place to see, especially at time with all of the lights. Make sure to walk around there and see the sights.
8. The Vessel
If you haven't been downtown recently, then you might want to stop in on the Vessel mall. It really is a sight to see and it has some great shopping around there. Make sure to stop in and see the beautiful sights along the West Side Highway, showing the views of the Hudson River.
9. Grand Central Station
Grand Central Station itself is amazing and beautiful, but why not just take a peak at it during Christmas time? They always have cute little shops and stands set up around Christmas and the ceiling is beautiful, plus it is a staple in NYC that you should visits for sure, even if you are taking a  Metro North train or not. 
10. Macy's 34th Street
Ever heard of the movie Miracle on 34th Street? Well it's worth it to visit 34th street by Macy's during Christmas because they usually have a great design in their videos. It is different every year and they make a big deal!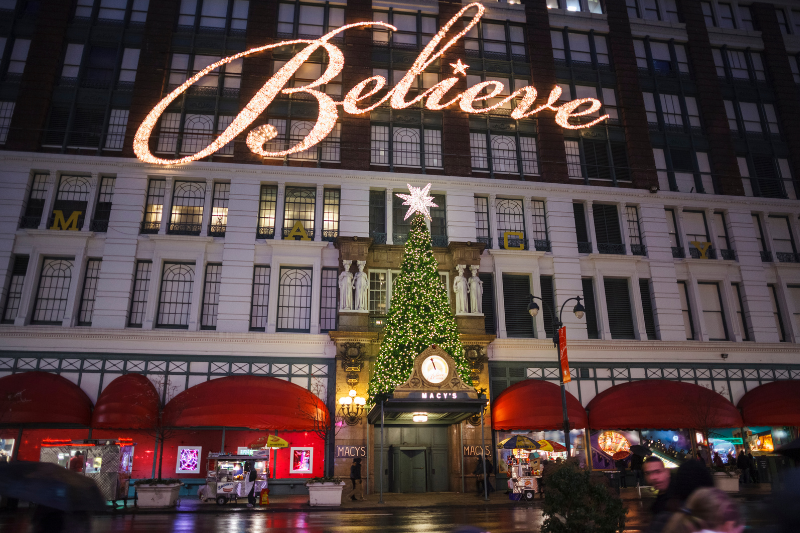 11. Flat Iron Building
The Flat Iron is also a staple that you should absolutely see. It is in lower Manhattan but worth the trip. It is a beautiful building and so different from many others. It is also in a cute area of Manhattan, it's a quick walk from Macy's on 34th to 23rd. 
 12. Pop up Christmas Bars
Not sure if you have heard about this before, but in New York City during Christmas time, they have
pop up Christmas Bars all around NYC
. Check out this website to see some of the options, plus do some research to see which one you like the best and go find it! 
Things to keep in mind:
While you enjoy all the activities in NYC to get the taste of Christmas, you must remember some points as well.
NYC is a really very expensive city to live in, and it becomes much more expensive around Christmas. So, you must check the rates of flights, hotels and the shops beforehand to get an idea of your tour budget.
You must also book airline tickets and tickets to places where you are supposed to reserve your seat well before time to avoid a last-minute rush.
Also, maintain all the safety protocols to save yourself from the COVID-19 virus restrictions.
Go on, visit NYC during Christmas and get a glimpse of the grand celebration.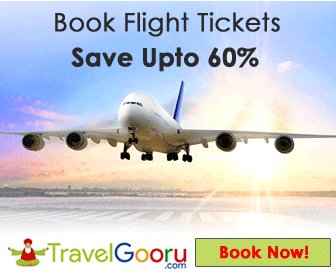 This post contains affiliate links and I may receive a commission, at no additional cost to you, should you purchase through one of my links. Please see my disclosure for more information