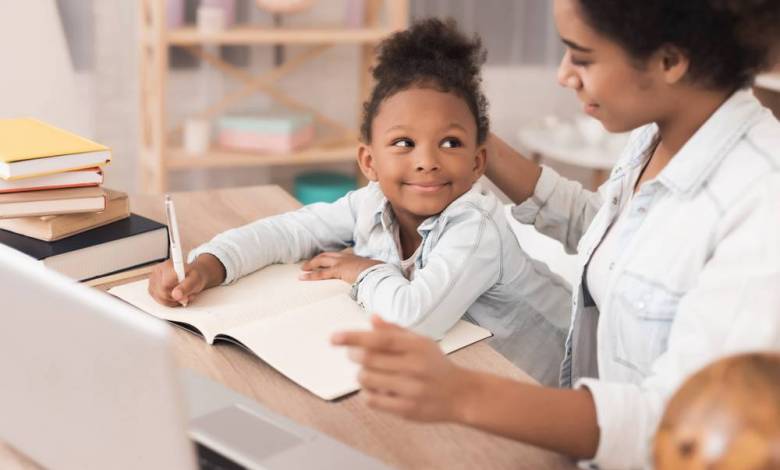 With the novel coronavirus or COVID-19 remaining a threat to public health, parents are becoming more and more concerned about sending their children to school. Understandably, there's no way that parents will expose their kids to the risk of infection.
Although health experts say that the elderly and those with underlying health conditions are at greater risk, kids may be as vulnerable too since their immune system is still not fully developed.
Amidst this crisis, health experts are suggesting an alternative: homeschooling your children during COVID-19. This comes on the heels of the announcement of school closures in different. Governments and educational leaders need to find the balance between keeping children safe and healthy at home, as well as using the time for continuous learning.
In an article that appeared on the World Economic Forum site at the height of the pandemic, the global organization had reported the different ways that schools are delivering lessons to pupils—mostly through online platforms.
The organization also shared a pronouncement made by the Organisation for Economic Co-operation and Development (OECD) that the educational sector is likely to use digital technologies more as a way of adapting to the new normal.
Indeed, homeschooling is a viable option for your children's education. It may even lead to a more permanent change in the future as schools, parents, and children discover the benefits that homeschooling and online learning bring to the table. These benefits include:
1. Parents and children can strengthen their bond
With kids staying at home day in and day out, parents have more opportunities to sit down with them and do different things together, whether they're related to their homeschooling program or not. For kids, this is a great time to have their parents at their side while they study, whereas, for parents, it's a good chance to learn about the learning style of their children in a more personal way.
2. Teachers are less burdened with admin work
Traditional educational systems tend to make the teachers' plate full of administrative tasks like meetings, seminars, school events, and so on. With the shift to online instruction, there will be a significant reduction in the teachers' workload that isn't directly related to their role in the classroom. Teachers can then spend more time enhancing their teaching style through more creative approaches that appeal to kids.
3. Children can learn at their own pace
In conventional classrooms, all kids are taught the same thing at the same time. However, this approach doesn't always take into consideration the fact that children have different capabilities. What happens then is that fast learners tend to lose interest because they're not allowed to go to the next lesson even when they're ready, while slow learners struggle to keep pace and may feel overwhelmed.
In a homeschooling scenario, lessons can be tailored according to how well a child progresses in his/her learning or otherwise. The teacher may also choose different types of activities based on a child's interests to keep them engaged.
4. Tips to Make Homeschooling Fun and Effective
At the moment, many schools and families are still in the process of transitioning to the new normal of homeschooling. As such, there will be challenges along the way, so it's best to prepare yourself and your children following these tips:
Explain why there's a need to do homeschooling.
As they say, kids will always be kids. They're used to going to school to study, so the new setup of attending classes from home may feel strange to them at first.
The students may think that they can continue spending time playing or doing their hobbies, but you should be able to make it clear that even when they can't go to school, they can still learn about reading, science, math, and other core subjects.
Demonstrate to your kids that learning at home can be fun.
Learning doesn't always need to be purely academic. When you create learning opportunities that focus on life skills or things that they can apply in their everyday life, the impact that it creates is just as good as what they learn in school.
Monitor your children's progress.
As mentioned, everyone is still adjusting to the new system of homeschooling. It would be good to keep track of how it goes so that you can decide on the next step to do. If you notice that your child is struggling to adapt to online instruction, you should talk to him/her to understand the problem better and try to find a solution until your child feels more comfortable with it.
On the other hand, if you see that your child is making good progress, you should take a moment to celebrate that achievement with the family to encourage your child even more. After all, these are really trying times right now, so any small wins matter a lot.
This post contains affiliate links and I may receive a commission, at no additional cost to you, should you purchase through one of my links. Please see my disclosure for more information.