As much as your kids are enthusiastic about their arts and crafts projects, as a working mom, you seldom have the luxury to indulge in their activities. You have a never-ending list of tasks on your mind and exploring scrapbook designs is the last thing on your mind.
But, it is important to spend ample time with your kids and shower your love on them. Bonding over crafting activities is a fun way to spend quality time with your toddlers.
This guide can help you to take your mind off the mundane routine and indulge in an activity that you and your kid can enjoy simultaneously.
Discussed here are steps to discover new talent and bond with your kids.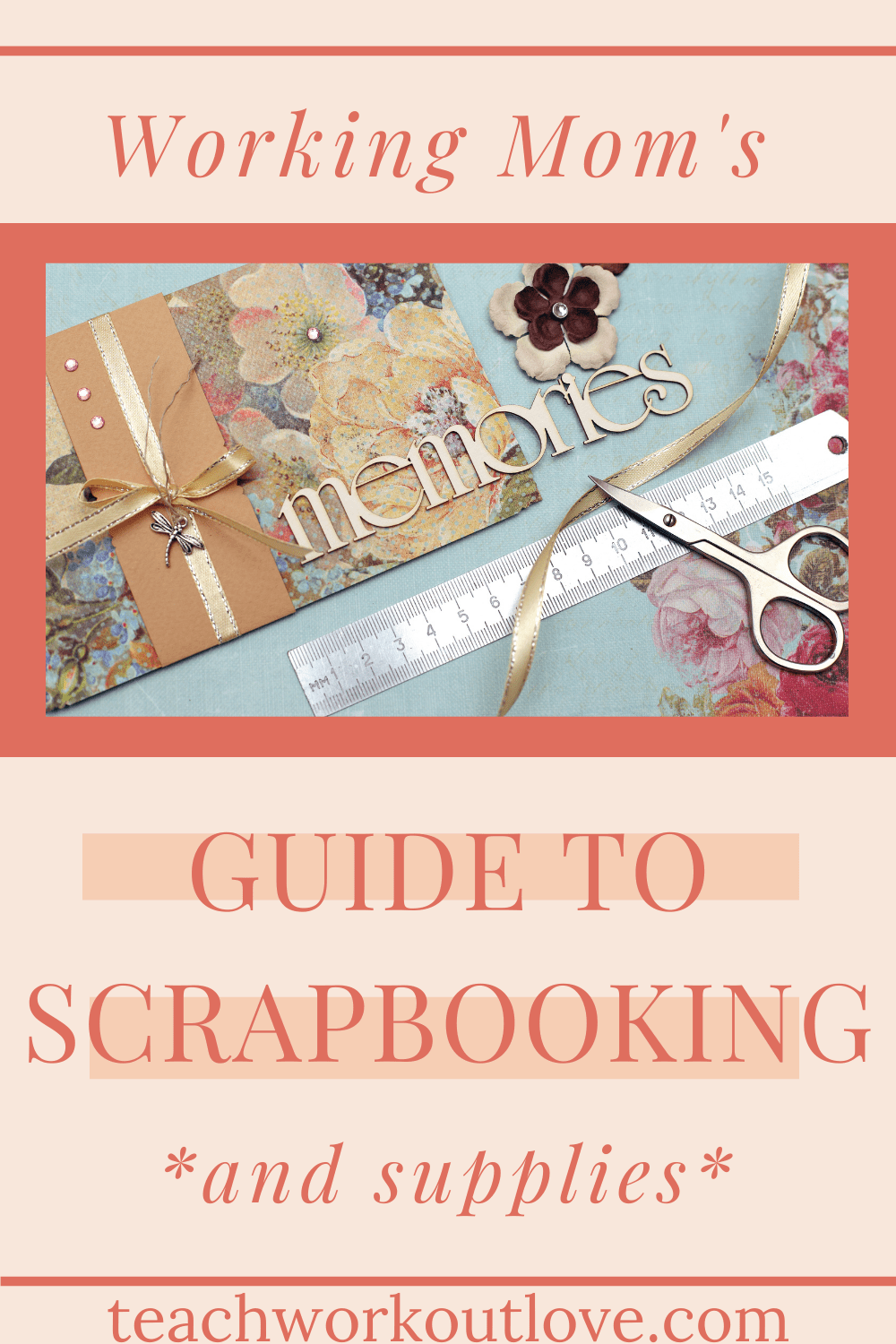 Step:1 Select Products That Simplify Your Task
Before you kick-start designing your scrapbook, carry out some research. This will bring you clarity as to what you want in your scrapbook and you can search for the right scrapbooking supplies for the same.
A series of good supplies can shorten the lengthy process of designing the book. Besides, you don't have to try multiple ways to design it correctly. The right supplies can assist you to complete your task swiftly.
While there are different sorts of supplies available in the market, it is important to choose the right one. Besides, durable and good quality products give effective after-effects to your scrapbook.
Step:2 Create a Flow in Your Book
With a cluttered mind, you are less likely to create an organized scrapbook. It is important to spend a couple of hours on the flow of the book. For instance, if you are creating a family scrapbook, then list down the eventful memories that you wish to include in it.
The next step is to collect pictures and write a proper message that you wish to be mentioned in it. This may take a day or two but don't skip this step. You can align events in their order of occurrence for better flow.
You can visualize images and content on the page and then look for design ideas. Your kids can suggest different uses of scrapbook paper. You can try quilling or include origami objects in your book.
Step:3 Pile Them Together
Once you have listed the events and collected all necessary pictures for them, the next step is to pile them in a ziplock and place them on the right page. You can also take a day or two just in case you want to add more images or write something more about that incident.
Once you have collected everything that you want in your scrapbook, the next step is to try different combinations and placements. Allow your kids to explore different combinations of images and write-up.
Give them the liberty to test their creativity. This will bring a wave of confidence in them as they can build something from scratch. In case, you observe that they are struggling, then you can suggest a few combinations but let them make the final decision.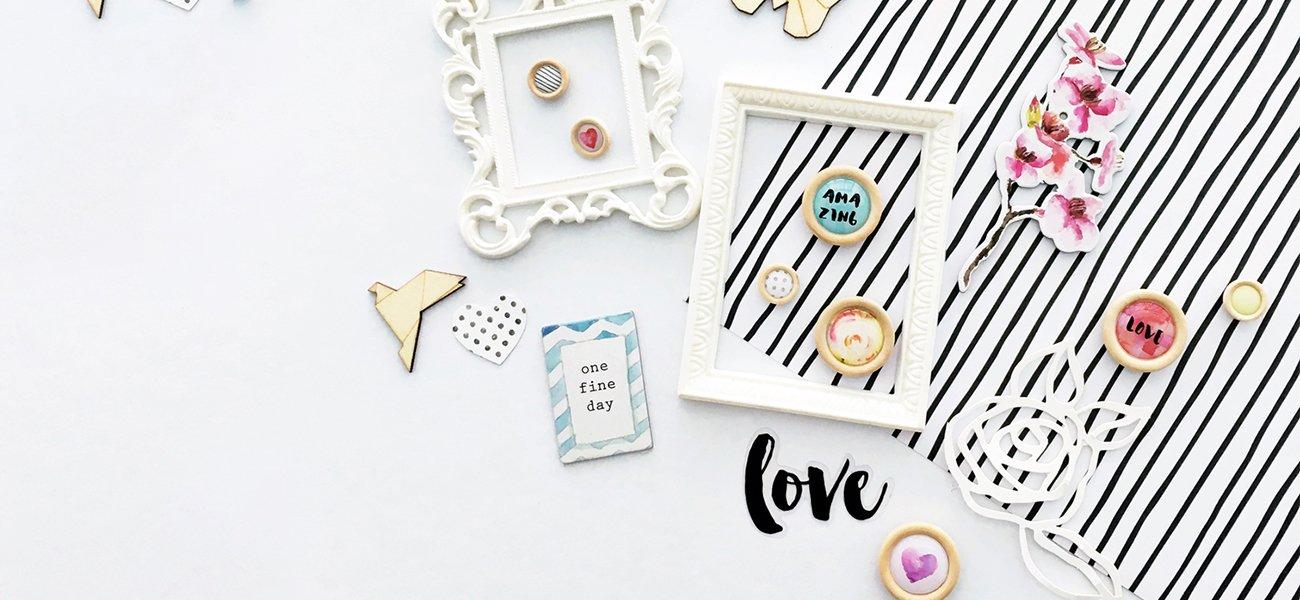 Step:4 Prepare a Calendar
You can sit and design the scrapbook overnight or in one day. You have to dedicate sufficient time to design a proper scrapbook. This activity can be carried out for a fortnight period or also for a month.
Regardless, the purpose here is to spend time with your kid, learn more about them, and let them know that you are there for them. Draw a calendar and ask your kid to write down on which day you will work on a particular story.
Also, mention a concise list of tasks to be completed or any pending tasks. This way you can start working on pending tasks and then move to further tasks. Your kid will unknowingly get introduced to stay organized.
Step:5 Ask Help from Dad
Well, your spouse may not be interested in working with glitters, stickers, and colorful embellishments. However, he might offer a third-person perspective and you can learn how your kid reacts to it.
Your kid will learn to visualize designing aspects differently. You can note whether they are reluctant towards third-person opinion and then help them understand how it contributes to your work.
Moreover, your kid will develop the art of asking for help when needed. They won't shun away to ask for help when they need it at school or further in their life. This is an important skill that helps in all walks of life.
Besides, kids get familiarized with the habit of when and whom to ask for assistance. They would not get stuck and reach out to a reliable person for guidance.
Step:6 Don't Miss-out on the Fun
You don't want to make this crafting activity like a life-lesson tutor for your toddler. Help them develop skills naturally and with ease. Allow your kids to relive those beautiful memories, ask them what they liked the most about it, and let them express themselves.
Tell them stories about when they were an infant, tell some stories of your childhood so that they can know you as a kid as well. Ask your partner to share some of their experiences and help stick a photo, draw, or write something. Introduce your kids to the concept of teamwork and let them explore it.
Allow them to splash some extra glitter on page edges, learn and teach them how to stick a picture properly. Inform them that crafting is all about creating, learning, and developing your skills. It is fine to go wrong and learn from your mistakes.
Stick all your photos and write-ups. Decorate it with stickers, embellishments, and stencils.
Wrapping Up
Invest in a good scrapbook kit as it allows you and your kid to enjoy the crafting experience. The right crafting tools can develop the interest of your kids in arts and crafts. Let this crafting journey be a good experience for your kid to learn about you.
Simultaneously, learn about their thought process and what they feel about their school. Know more about their interests and help them explore new ones. This will make them confident and help create a great bond as a family.
This post contains affiliate links and I may receive a commission, at no additional cost to you, should you purchase through one of my links. Please see my disclosure for more information