Fall is the best time for outdoor activities but we know that cold weather gets in the way! Are your kids playing sports this fall and you are dreading sitting outside in the cold? Planning a fall camping trip with the family? Having a family cookout by the fire pit? So many outdoor activities where staying warm is important but also hard! How can you stay warm while attending outdoor activities this fall? We have the perfect solution for you depending on the activity that you are doing!
Sports events
One of the first places that we know gets colder every week are sporting events for our kids! Between early morning soccer games on the weekends or after school football games, the temperatures are dropping quickly. There is a great way to stay warm, whether it be morning or night time. Many times we bring a blanket but they drag on the ground or you get stuck in them. They aren't easy to use. 
The solution is having a Mozy. Mozy is where mobile meets cozy. Mozy is the technical thermal wrap scientifically-proven to keep you 100% warmer than stadium blankets. Can you imagine how much this will change your soccer mom status? Having a hands-free, hassle-free wrap is very helpful for moms because you can use your hands to now record or take pictures of your kid's sports.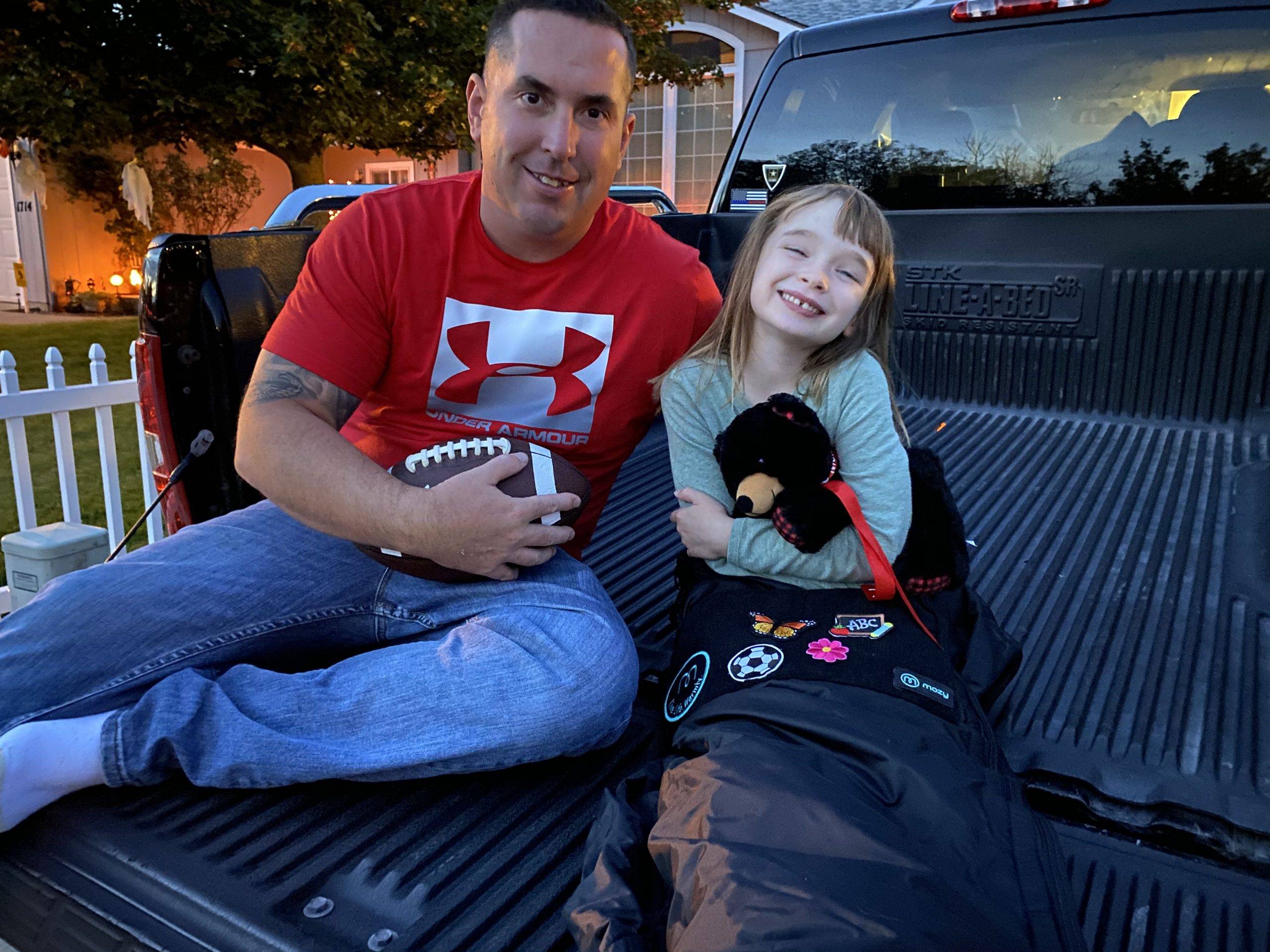 Camping
Another great place to use a Mozy is when you go camping with the family in the fall. During the day it can be warm with the sun shining, but at night, the temperatures drop and it gets very cold. Have a Mozy to wrap around your lap sitting at the campfire is perfect because of the polartec fleece inside the and the warm plush interior keeps you cozy during the late night adult hangouts after the kids go to sleep. Don't let the cold weather veer your directions away from camping. Now you can have fun camping in the fall AND stay warm! 
Outdoor movies
When trying to find fun outdoor activities with the family in the fall, outdoor movies have become a big hit this year. But with the weather changing it makes being outdoors at night with the family harder. Another way to use a Mozy is by bringing it for the kids to watch a movie outside. It is hassle-free and has three multifunctional pockets that are perfect for movie snacks to go in. Plus, you can fold up the corners and attach for walking, this makes it perfect for kids so they don't trip.  
Cookouts 
Planning some family cookouts this fall? Keep everyone outside as long as possible and keep everyone warm. The Mozy is water-resistant and has adjustable warmth. This is perfect for an outdoor barbeque because you can still have enough time outside with the family and not be very cold. Mozy is lightweight and mobile so it is easy to transport back and forth to different barbeques. 
Hiking
Another fun activity that you can do outdoors during the fall is go hiking. The later you get into the fall season, the colder it gets early mornings. This would be a great time to hike to see the views but also very cold. Mozy can help you when you take a break from hiking, it is easy to put on. Just wrap it around and use the adjustable straps to adjust. It is easy to fold corners up and attach for walking in case you want to wear it when hiking.
Outdoor concerts
Lastly, another fun fall activity that you can do is attend outdoor concerts. Most concerts are at night and a Mozy would be perfect for this situation. They are easy to transport back and forth because they are lightweight. Then you can sit at the concert and being cozy while watching great music. 
Overall
Having a Mozy can help you out in so many ways this fall. Between outdoor sports activities to concerts, staying warm can keep you from getting sick while enjoying fun activities. Make sure to get your Mozy now so you can attend all of these events and stay warm! I know that we can now go to our local outdoor movies and be cozy and warm every weekend! 
This post contains affiliate links and I may receive a commission, at no additional cost to you, should you purchase through one of my links. Please see my disclosure for more information.