It's that time of the year where you unwind and relax in your chair, catching up on all the TV shows you missed. Some may pack their bags and head for a memorable hiking trip with family or fly to Paris. Whether it's a casual hike with kids or one that involves some serious climbing, it is very important to pack the right equipment. Choosing what to pack can be pretty confusing, especially for first timers, but we've made an essentials list just for you so you can go through it and have a safe trip.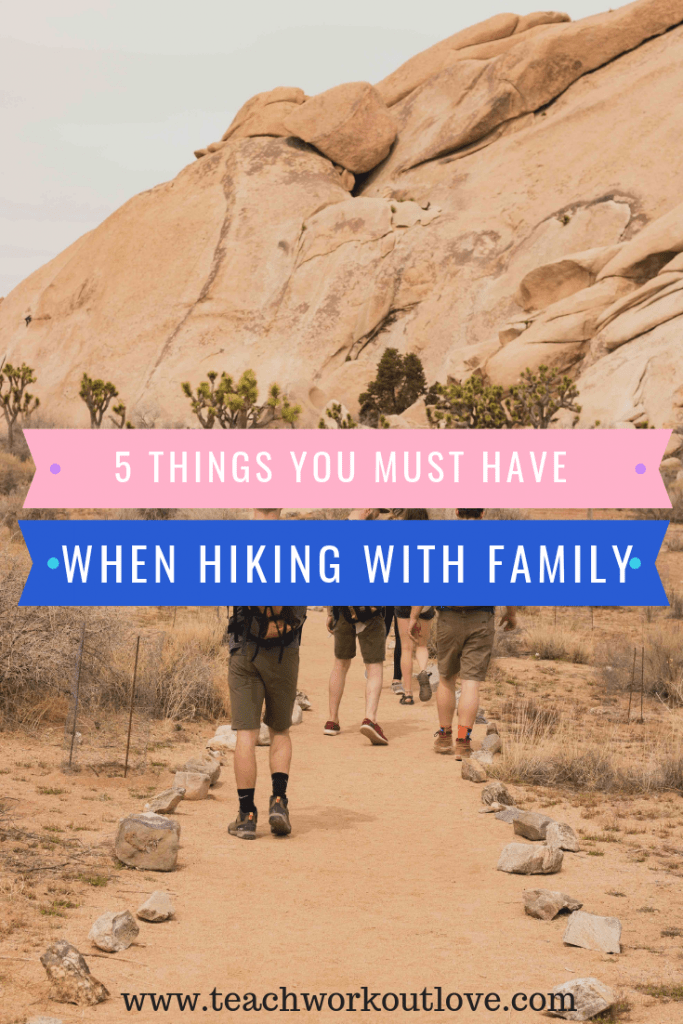 Photo by Brandon Kaida on Unsplash
Navigating Tools
The last thing you need on a family trip is to lose your way. A compass and gps map are very crucial for you to pack especially if you are going to a foreign country or a place you have never visited before. There's no harm in keeping these navigation tools as they're very lightweight and don't need batteries or a power source to run on whereas the compass and map on your phone may not be of any help if you're lost and low on battery.
If you don't want to carry a separate map or a compass, that's fine too but make sure you carry a good portable USB power bank with you that will come in handy when your phone's about to die.
Besides your navigation tools, handheld CB radios can also come in handy if you get lost in an area without mobile phone reception. A CB radio allows you to call for help, tune in to the radio, and get weather updates, so you can decide on the next course of action to keep yourself safe while waiting for emergency responders.
Hydration and Sun Protection
No matter what skin type or skin color you are, sunscreen should be compulsory for every person stepping out in the scorching bright sun.
The harmful rays from the sun are a cause of not only burnt skin, that takes months to heal but can bring up freckles on the skin and cause skin cancer or early aging. The safest sunscreen with the most potent power to protect you from the sun is any product with SPF 50-60. Use it on your lips so burnt skin doesn't make your experience uncomfortable.
The importance of hydration does not need any introduction. Even on a cloudy day, your body will sweat that will result in the loss of electrolytes and water content. Whether hot or cold your body requires water to keep all the systems running smoothly. Water helps your body's thermostat to cool down when it's hot which results in sweating.
While water is very important on your trip, it is also one of the heaviest things you can carry. Instead of picking up a few bottles in your bag, carry a lightweight portable water purifier to help you access clean water anywhere.
Repair Tools and Kits
Lightweight tools and basic equipment for repair count as basics for any hiking trip. Multi tool knives, tweezers, duct tape, torch light etc. should be the most essential things on your list. Duct tape and tenacious tape can be great to repair any tear in a sleeping bag, tear or hole in a tent fabric. If the pole of tent is broken and needs fixing, duct tape is the hero you need.
Even if you're not planning on being out there after dark, having a trustful source of illumination is very important. A hike might sometimes take longer than expected and the last thing you need is to be out in the dark and using up your remaining cell phone battery. A headlamp is even more helpful than a torch especially in situations where you have to fix something that's broken in the dark. Having a few spare torches won't hurt either. Just be sure to check the batteries before you head out for your trip.
Speaking of illumination, having matches in your pocket or bag is crucial as well. Considering situation goes down south and you're stuck in a place, fire can be a great way of illuminating not only your surroundings but it can also help to keep you warm, heat up some food and maybe send signals for help. Pack a whistle with you as well when hiking, just in case.
No matter how careful you are, accidents happen sometimes. Little scratches can be overlooked, but being out in the wild dealing with harsh weather conditions and rocky areas, it is better to come prepared. Many stores and websites offer a pre-packaged first aid kit that's easy to pack and carry with you. It will consist of all important medicines and materials you will need in emergency situations especially a night lamp. Be sure to check it's battery before you head for your hiking trip.
If you don't want to buy a readymade kit and would feel more comfortable if you put it together yourself, it should include the following basics;
Antibacterial ointment
Tincture benzoin
Adhesive bandages
Butterfly strip bandages
Sterile pads
Gauze pads
Medical tape
Ibuprofen
Anti-itch/ insect bite treatment
Antihistamines/ epi pens
Splinter tweezers
Safety pin
First aid manual
Additional medication/ prescription medicine
Tools and supplies
Food and Nutrition
When heading out hiking, you have to make sure you've got enough calories in you and on you to sustain you through the whole trip. Snack bars, jerkies and nuts are one of the quickest energy giving foods that don't really take up space in your bag at all.
For a proper lunch that won't make you hungry through the rest of the hike, make yourself some sandwiches with salami and cheese. The meat should be the kind to not go bad easily and salami is a perfect fit.
Remember to make a checklist before your big day and don't forget to have fun!
This post may contain affiliate links. Please visit the disclaimer page for more information.