Working moms tend to find themselves with less and less time every week. Between extracurricular activities, making dinner, doing the laundry, cleaning the house, and attempting to get to the gym, life is hectic. When working Monday to Friday, leaving the weekends to do everything you couldn't accomplish during the week is difficult. When working until 5 or 6pm every day, it makes it difficult to do everything needed for you and your family before
Creating a daily cleaning checklist can help working moms spread out the cleaning of their house so Saturday is not a 4-hour cleaning day. Here is your new schedule and some great products to go with it: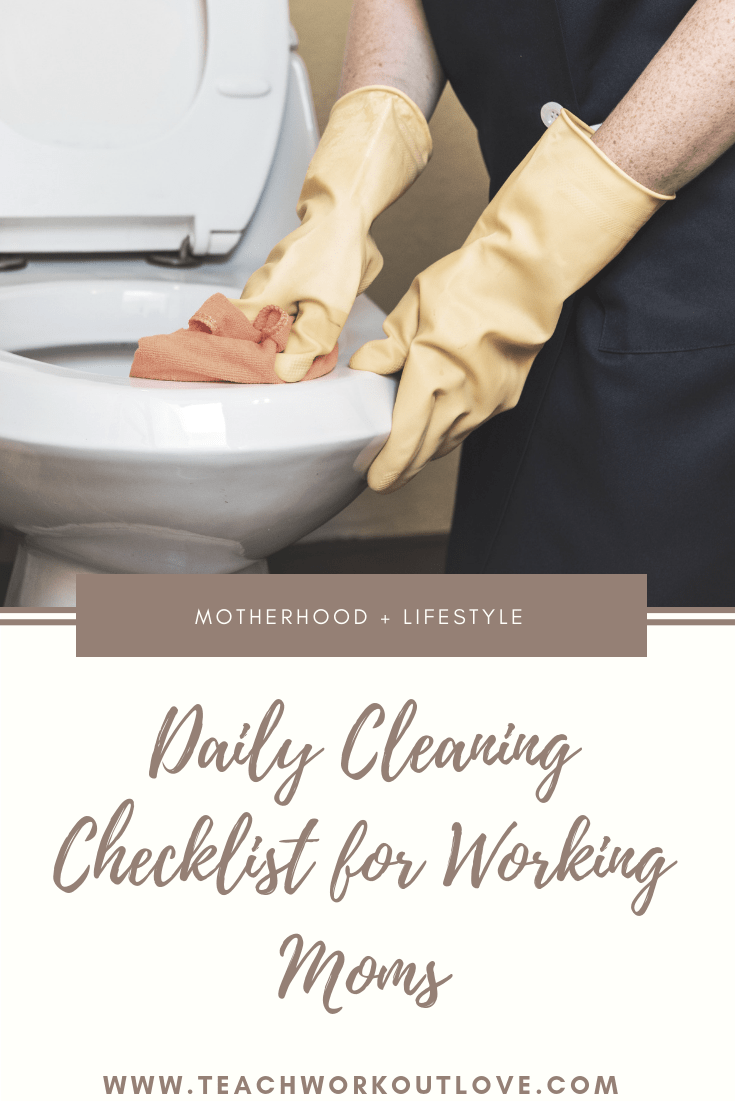 Monday
Run the dishwasher from the weekend in the morning. When you come home from work, wipe down the shower and the bathroom. If you are consistent with this every week, it should only take about 15 minutes.
Tuesday
Unload the dishwasher and wipe down the kitchen. While setting up dinner, you can clean out the sink and scrubbing the top of the stove.
Wednesday
Vacuum the most important floors every week. Rooms such as the living room, dining room, playroom. Every other Wednesday vacuum the bedrooms.
Thursday
Every Thursday run the laundry as soon as you get home. If it finishes in time, get everyone to help fold it while sitting around watching TV. Every other Thursday change the sheets.
Friday
Fold the laundry and put away in rooms. Every other Friday Fluff the pillows and rugs outside.
Saturday
Do another load of laundry and put away. Mop the floors in the kitchen and any other areas with no carpet.
Sunday
Take the day off
Here is a printable checklist of all daily cleaning tasks. Sticking to the list every week will make for an easier work week and less stress of getting everything done on your weekend. Taking one whole day or morning on the weekend to clean is not ideal.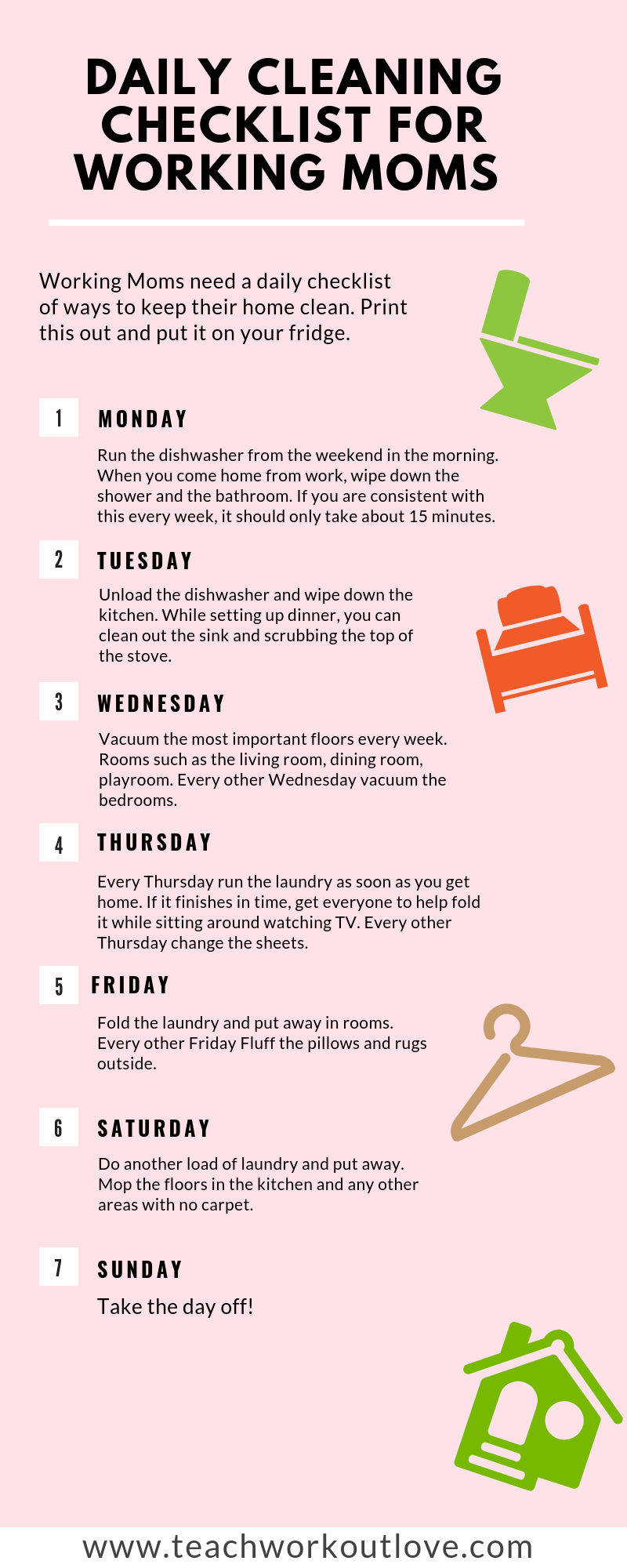 All days can be interchangeable; however, my advice is that start off the week easy. If you start it off with hard tasks like changing the sheets, you might not stick to the schedule. Start slow and work your way up. If you skip a day during the week, not to worry, double up or do it the next week. When you are a busy working mom, having a daily cleaning schedule is helpful to prevent you from becoming overwhelmed with life.
This post may contain affiliate links. Please visit my disclaimer page for more information.