When is a good time to put your child in extra curricular activities as a toddler? Knowing your toddler and how active they are and their ability to follow directions is huge when deciding whether or not they can be dded into a paid activity outside of daycare. When my daughter turned 2 I tried to sign her up for ballet. She loved it the trial day and she loved the outfit. Then we came back for the first day of ballet and she would not do it. I sat with her, I tried to do it with her – nothing. Very frustrating moment as a mom. Why wouldn't she do this activity?
I realized then that that age for my daughter was too young. She wasn't ready to follow strict directions like ballet. However, had I known that gymnastics was the most amazing thing in the world to sign her up for, I would have done that and wouldn't have lost a lot of money on ballet!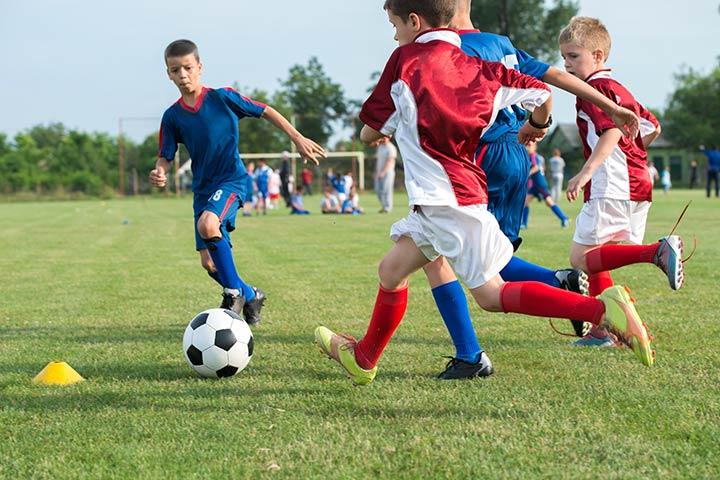 Knowing your child is the best way to determine what they are ready for but I suggest seeing if there is a way that you can do one or two classes as a trial before signing up for the full season! Here are a list of the top extra curricular activities in order of which you should try first:
Gymnastics – group classes are the best way to practice listening skills and independence.
Soccer – don't expect much, this is just a fun way to learn in a group- they will not be pro soccer players after this!
Basketball – after they have been able to sit through gymnastics and soccer, you can branch out to basketball and the following sports.
Swimming
Dance – ballet I would say maybe 4 years old would be the best age to start with. 
Music Classes 
Cheerleading
Horse Back Riding
T-Ball 
There are so many benefits of kids playing sports and doing activities outside of their home. Just to name a few: listening skills, social skills, emotional skills, academic focusing skills, staying healthy, and have fun! Anything that involves being around other kids and having fun, is a good choice for your child. Plus it is so much fun for you as a parent to watch your child grow and become a more active and engaged child.
Looking for some sports in your area? Click here.
[This post contains affiliate links. Visit my disclaimer page for more information.]