These days learning doesn't only take place in the classroom; it also takes place in the home as more and more students are learning remotely as their parents work remotely. Furthermore, learning these days is also to do with meta-learning and ed-tech such as ABCmouse; read on for more information on how to accelerate the learning of your child or student.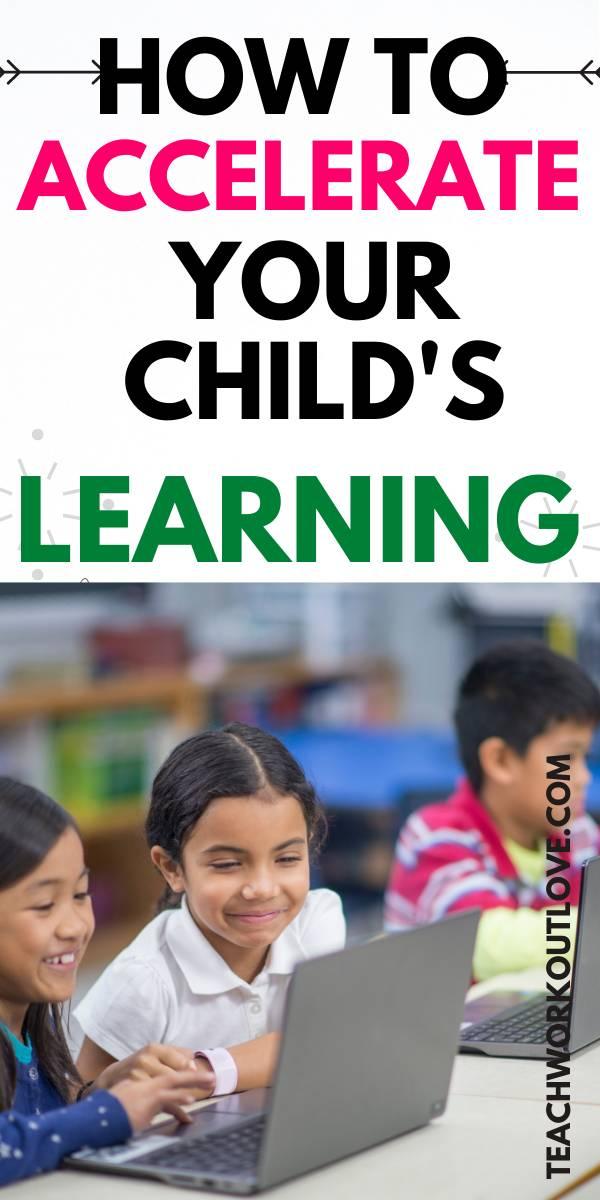 Use private tutors
There's a time for classroom teaching, and there's a time for private tuition, both have their merits, but one without the other is out of kilter. Students absorb big ideas in the classroom, but private tuition is more focused. Furthermore, it gives students a chance to learn about learning.
Part of the role of a private tutor is to help the student reflect on their thinking and identify learning patterns that work for them. Over time, the student adopts these learning patterns as a natural part of their psychology which helps them to flourish in their chosen future field.
Use education technology
Education technology has become more sophisticated and useful in recent times, partly because of necessity and partly due to technological advances. These days, more and more people are working and learning from home, which is why ed-tech is on the rise.
One of the best ed-tech accelerated learning platforms is ABCmouse, an award-winning digital platform for young learners. ABCmouse is fun, colorful, and intuitive; it is also interactive, engaging all the faculties of the child with activities and a clear learning roadmap.
Use brain training
Educators and researchers worldwide have discovered the advantages of meta-learning, which is the process of learning about learning. Meta-learning draws attention to the way we learn as well as what we are learning so we can identify patterns and use techniques to learn better.
If you've come across brain training programs before, you will be aware of how they work. Much of it is to do with increasing cognitive abilities through short training exercises with goals and rewards. Memory techniques are also a part of meta-learning, taking the graft out of learning.
Create routines
Children work more productively when they have a set routine to follow – this is also the case with adults. When you have a mundane routine in your day, it allows your brain to function automatically at one level and proactively on another: in short, we pay more attention to work.
If you're homeschooling your child set up a morning routine that's the same for every school day and different on days off, it's the same in the evening. The more straightforward and mundane you can make this routine, the better because it allows their mind to function more productively.
Physical activity
In the same way that brain training supports learning, exercise does too! Physical activity gets the body moving and helps to generate new patterns of thinking that they can bring back into the classroom. It also generates more energy in the brain, making them more alert and attentive. Make sure you plan breaks and some time for sports or yoga to accelerate learning.
This post contains affiliate links and I may receive a commission, at no additional cost to you, should you purchase through one of my links. Please see my disclosure for more information.