Summer is right around the corner and accidents happen. When children start playing outside on playgrounds, things like going to the park, bouncy houses and swimming are on the list every week. But what happens when your child breaks their arm or leg and needs to wear a cast all summer? We have that covered for you! Here is how to handle the summer with a child in a cast.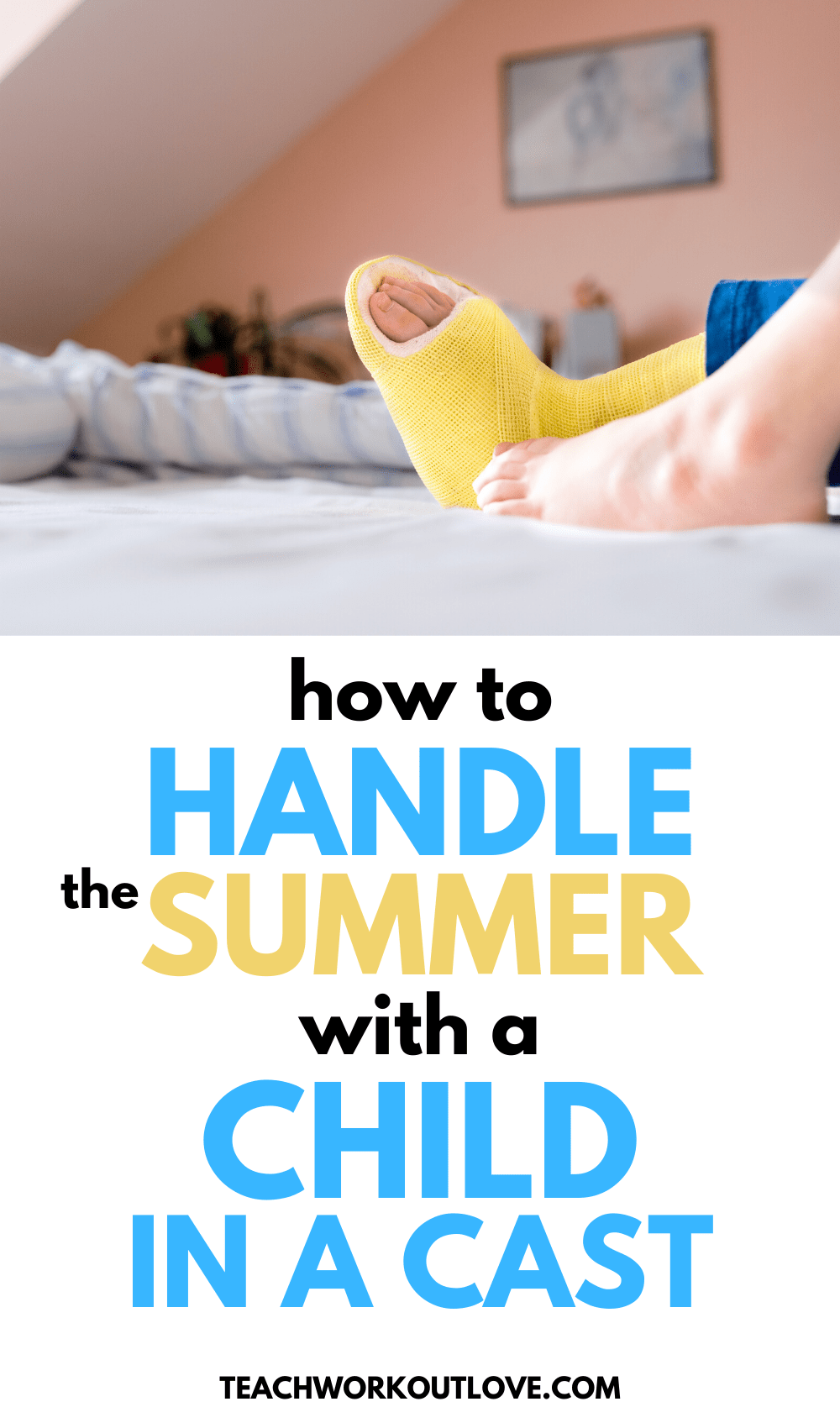 Keep it dry
To start, dealing with a cast on a child is stressful for everyone involved. Trying to use a plastic bag to cover it when taking a bath or shower is hard enough. Then throw in the summer time when all kids want to do is play in the pool or at the beach. Thankfully, DryPro has an amazing way to keep your sanity and your child happy this summer! DryPro has a few different products that can help your child get into the water this summer! Their main goal was to create a product that is to keep as cast dry. If your child is in a cast this summer, this is your best bet to have a good time this summer.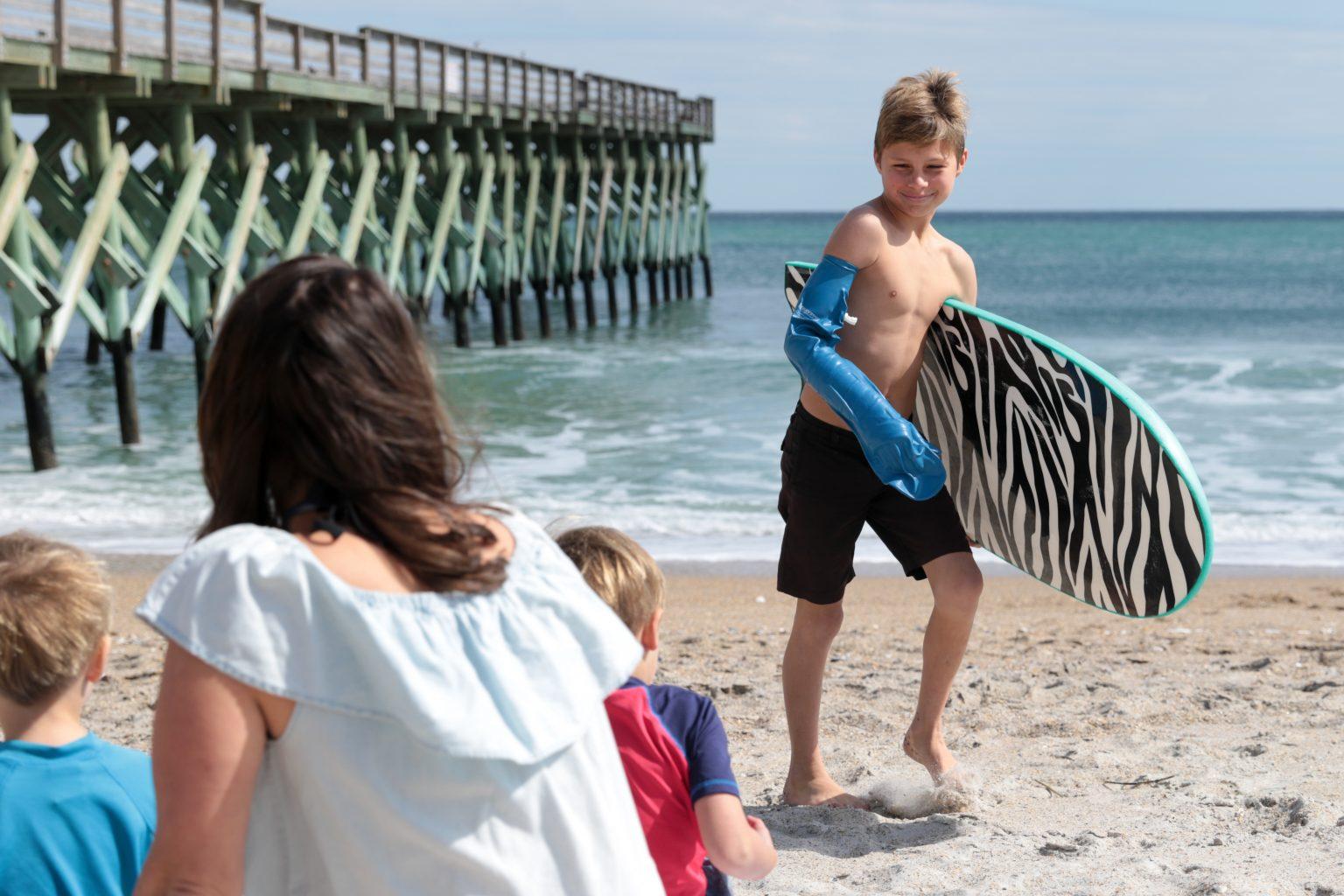 What is DryPro?
DryPro is cast cover that is patented vacuum sealed cover that goes over the cast for children to wear during the summer time. It is 100% waterproof and it can be completely submerged in water, even when swimming. This can also be a game changer for bath or shower time too. The cover is made with durable surgical rubber, so it stretches nicely over the cast.
If the cast is on your child's foot, don't worry, the rubber has non-skid grid to prevent slipping. Because there is an airtight seal, it helps prevent the cover from coming off. DryPro comes in different sizes: half arm, full arm, half leg, full leg. This is helpful so a child doesn't have to wear a whole arm cover if it is only their wrist.
How does it work?
This isn't a modified garbage bag product. After putting on the DryPro cover, you vacuum seal it to the arm or leg. This way no water will enter into the cast. When you remove the seal, it is released. Moms will appreciate this product because it not only allows them a less stressful summer, it helps their child get out of the house and play with their friends.
Watch this video to see how it works!
DryPro Commercial from DryCorp on Vimeo.
Cast relief
Having a child with a cast can be super tricky and stressful. Taking care of the cast is even harder, especially for a long period of time. DryPro created another amazing product called Cast Relief. What it does is it allows users of all ages to remain itch and odor free. The spray comes with an applicator that slides under the cast directly to allow it to eliminate itch and odor at the source. Another great thing is that this product is 100% chemical free, Eco-friendly and Biodegradable spray. This ensures the safety of the product for your child, since you are spraying it on their skin, you want to make sure it is safe.
Final thoughts
In conclusion, having a child with a cast over the summer is extremely difficult. So why not make the process less complicated for you for the next couple of months and look into DryPro. Between not being able to swim and play in sprinklers, your child might begin to dislike the summer time. Help them enjoy their time off just as much as you would like to enjoy it too.
This is a sponsored post by DryPro and it contains affiliate links. I may receive a commission, at no additional cost to you, should you purchase through one of my links. Please see my disclosure for more information.