Describe your business:
I am a High-Vibe Holistic Health, Wellness, & Mindset Coach to a tribe of amazing women. We call ourselves the #WellTribe Expansion Junkies, and that sort of sums us up! We're spiritual, health-minded, not-too-serious, and almost entirely over 30.
When I started my Business Facebook page six years ago it wasn't a business page, or ever going to be.
When Tim (Hubby, if you don't know me yet) was diagnosed with psoriasis, his second auto-immune disease, I was in my 5 or 6th year of college (I was an education addict, don't judge LOL). My major was chemistry, so my course load was heavy sciences, essentially the pre-med load with more chemistry and slightly less math. I had done cancer research with the Boise State Chemistry Department, and my character was as solutions-oriented as someone could possibly be because of all of that. What we were offered to manage Tim's auto-immune diseases were not solutions, and that was just not okay with me. My intuition kicked in and said there was an answer somewhere. Eternal optimist…
We found a local Naturopath and within 5 days of changing his nutrition, Tim's psoriasis was disappearing before our eyes, with no medications! The skin underneath was showing. It was miraculous! After 6-8 months it was completely gone! That lit a fire in me I hadn't had before.
I became determined to find out everything I could about Nutrition and started my own 85 lb. weight-loss and health journey, as well. After a short while, I felt called to start sharing what I was learning, online.
That's how my online presence began, in 2012. Almost 2 years later I opened my fitness studio. For three and a half years I coached some health, but mostly fitness and weight-loss. My soul was leading me back here though.
January 2017 I believe the Universe lead me into a business coaching program that evolved into my path to my higher purpose. Last year I learned the ins and outs of building an online heart-based coaching business. And in October 2017 I moved my business entirely online, with no backup plan.
I'm not going to bash the girl I used to be, because she was who she was meant to be at that time, but 8-10 years ago I was about to overcome a ton of baggage, find my purpose, and love others for a living! And I believe finding nutrition is what kicked off that chain of events!
I am forever grateful for the path that led me here!
Check out our weekly live video!  https://www.facebook.com/jaraepearson/videos/10214389078113625/
What is the most important piece of your business:
Being heart-based in my coaching and programs has been my first priority.
I came from a past that was challenging, to say the least. I spent years in counseling and I still have my own coaches to this day. (I believe all coaches should have their own coach/es). Going through trauma at a very young age I built many of my own unsavory personality traits, so I have empathy for those whom are hurting and I see how we grow at our own pace and time. I try to accept people as they are and support them in their expansion as I can, without judgment.
Because I owned a fitness studio for four years before moving into the online space, and now have thousands of coaches in my network, I have seen too many coaches guilt and shame their clients. Often they are trying to manipulate clients into doing something they disagree with to get results so they can use them to show their own successes, thus bringing them financial gains. Or sometimes they try to shame & guilt clients into staying committed to their program even when a client has other valid obligations, etc. I've found that there is a kinder, more effective way to teach health and wellness, and that's through TEACHING and EXEMPLIFYING unconditional LOVE, for SELF and OTHERS. When a client truly loves herself the health habits become something she WANTS to do, instead of forcing herself to do things that go against already set mindset patterns.
Give some recommendations to moms from your perspective:
There are two things I feel are the most important things for Moms to learn as early as possible. These two things are proven by the fact our kids look up to us as their #1 roll-model, and learn invaluable skills whether we're working full-time inside or outside the home.
For stay-at-home moms…Don't believe the voice in your head saying your job as a Mom isn't enough!! No matter what you envisioned for your life in this stage, you're identity as a Mom is THE MOST IMPORTANT THING YOU'LL BE. I stayed home for financial reasons in my kids early years, and was unfortunately a bit resentful that I wasn't living the career life I had planned. What I learned from experience was when we look back on our lives, even when our kids are just teenagers, we see all the ways they became who they are BECAUSE OF OUR EXAMPLE AND NURTURING. My kids are 11, 13, and almost 20 now. If I could change one thing I would realize that I wasn't missing out on anything and I was so blessed to get to be with them.
For the Mom's that work outside the home…You should never feel guilty for doing what you are doing! The pride I see in my kids eyes when they see me helping others in my career has been one of the most fulfilling things I've felt! I went from a stay-at-home Mom to a Gym Owner & Triathlete, and my kids were there for all of it.  They are my reason for being the best human I can be! My example gives them inspiration and confidence that they can follow their dreams, too!  Having a strong independent Mom has given my daughters (and son) a perspective I wouldn't take away for anything.
What's mindset change you had after you began your practice:
Haha, this one is HUGE for me. I actually changed my entire method of coaching between 2013 and today. I originally learned and used a pretty restrictive nutrition plan with my clients and ran "dead-line-diet" challenges. Those challenges were typically 6 or 8-weeks long and by putting my clients on a low-carb diet and restricting calories we could get quick weight-loss, FOR SOME people. Other people would struggle for years. I learned by being in the fitness industry how easy it was to make money by promoting the successful results of the few, while having other clients sad and depressed as they wondered what they were doing wrong.
What was also concerning was that some people were damaging their endocrine systems with the super low-calorie diets, chemicals in supplements they insisted on taking, and excessive exercise they were participating in. Even with my coaching to the contrary many were convinced their way was the only way they could maintain a lower weight. I felt defeated. Nothing about my studio felt holistic, because my clients were already convinced by other trainers and online sources that the weight-loss was more important than their health.
I spent about 10 months trying to figure out how I could get women to see that a Holistic Nutrition Lifestyle IS POSSIBLE. And in October, 2017 I closed my studio to start coaching 100% online. The online space has made it possible for me to reach so many more women who are aligned with my message. When a Woman is not afraid to do the internal work; mindset, self-love, mindfulness, there's truly nothing she can't do. We don't usually think of mindset when we want to lose weight or gain confidence, so now it's my job to give Women new ideas about that. 😉
How can people start this same journey?
Health and Life coaching are possible for anyone who is passionate about it. If you yourself have gone through a large growth journey, there are people that will find you inspiring and want to hear your story! It takes a lot of tenacity and VERY HARD WORK. I invested a few thousand dollars on online business coaches, and a few thousand more on Facebook Ads. But, I have seen hundreds of other women do it, too. I do this full time and after only 4 months I was making as much as I was at my studio, and am now making more than that. One of my friends just had her first 10K month, and I'm scaling to do the same. My biggest advice is to stay authentic. Coach your heart, and don't do it for the money!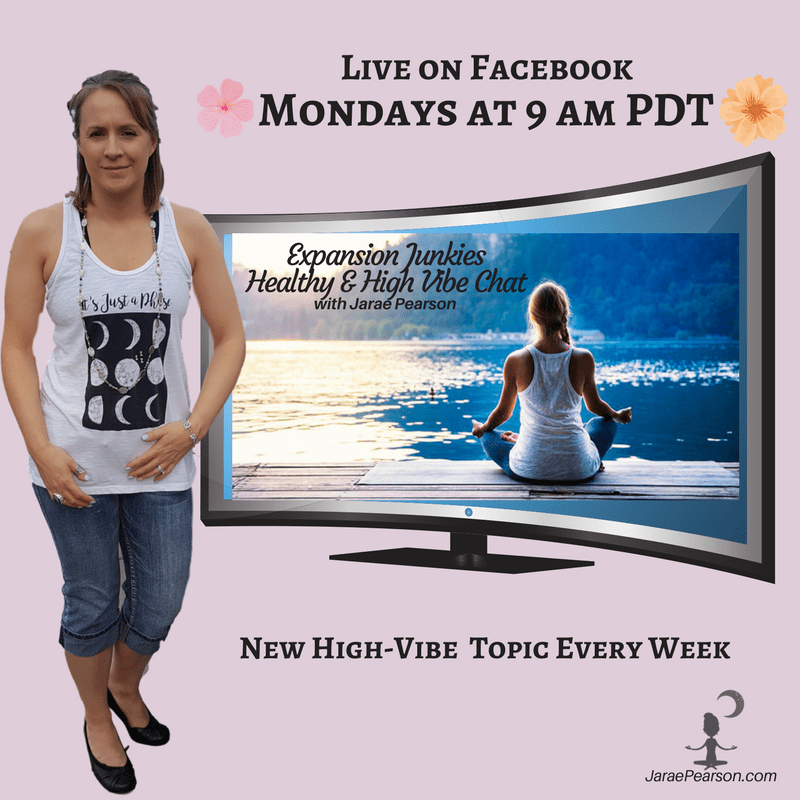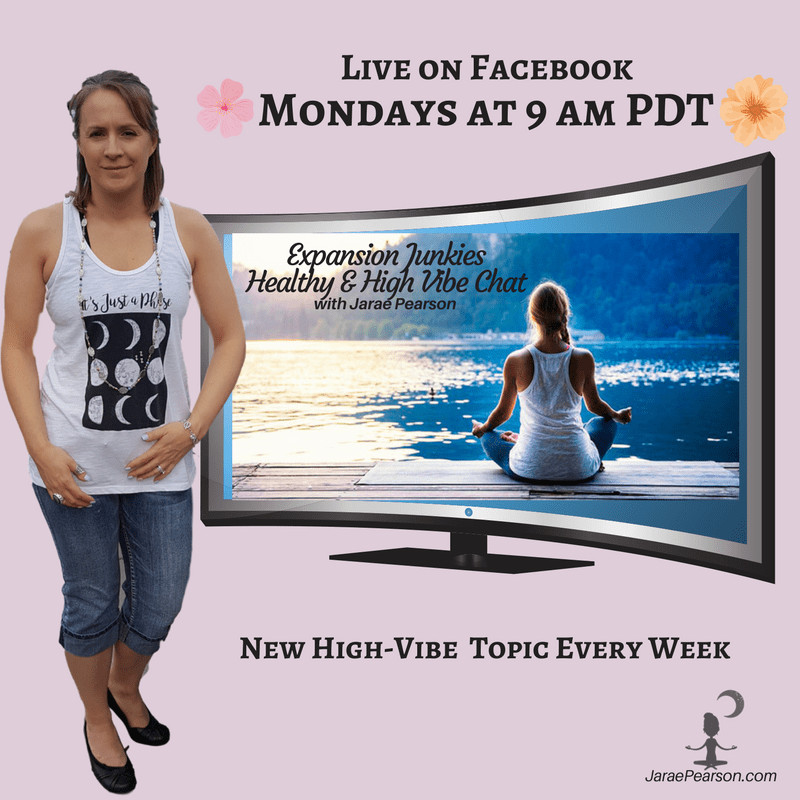 Important Links:
I have two free 3-Day Self-Expansion Programs starting.
04/24-04/26 Massive Happiness Challenge
Daily Topics
Finding Your Unconditional Love Frequency
Self-Care & Stress Relief Strategies
Deepen Your Connection to Self & High-Vibe Strategies
05/01-05/03 Holistic Nutrition Mindset
Daily Topics
Common Allergens & Going Gluten-Free
Transitioning to Holistic Nutrition Lifestyle
Mindset for Lifestyle Consistency
Programs held in #WellTribe Community: www.facebook.com/groups/JaraePearsonCoaching
Learn more ways to work with Jarae: JaraePearson.com
---
Did you miss last week's Small Business Spotlight? Click here. Do you have a Small Business that I should Spotlight? Please email me for more information and get featured today!