So you've got the big pink invitation asking you to be your friend's maid of honor and if it's your first time, you have very little idea about what you're expected to do. Apart from the hen do there are many other duties of a maid of honor, so make sure you've got your running shoes on because you'll be required at more than one place at one time.
You'll not only be required for the planning of the different events of the wedding, but also for the emotional and sentimental moments of your bride friend where she will need her best friend's shoulder for support and tears. You are the go-to person for the bride and anyone who needs any help or assistance with the wedding.
While it may seem very glamorous in films and books to be a maid of honor to a bride, it's not all about the pink dresses and champagne glasses. Being the maid of honor is a real job which comes with a lot of responsibilities. If you're ready for the job, then here are some tips that are going to help you get through the wedding smoothly.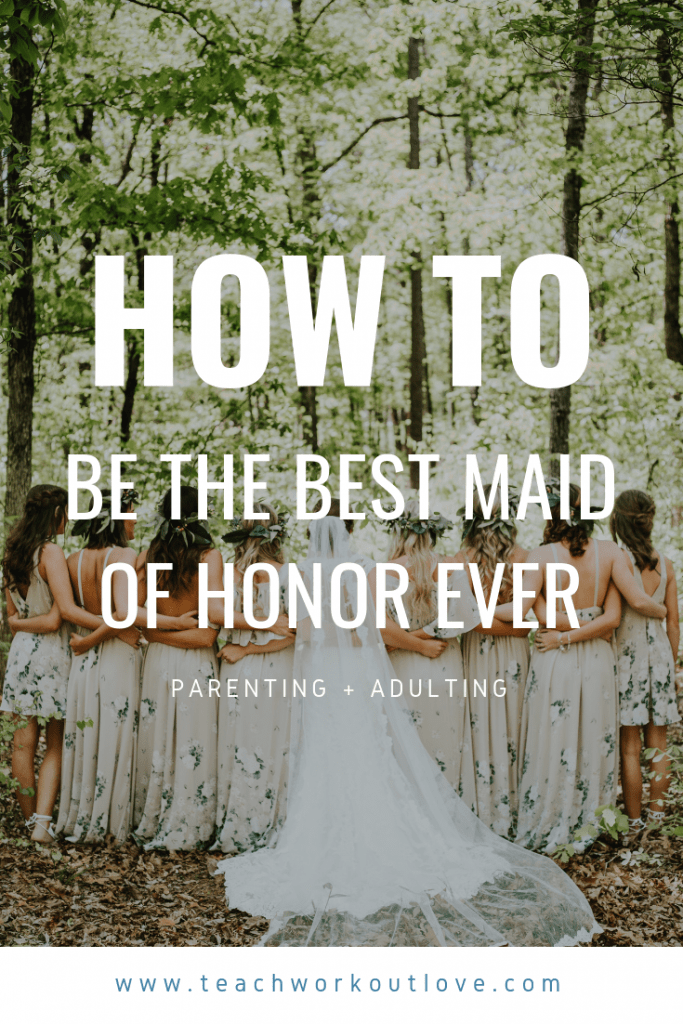 Photo by Demetrius Washington on Unsplash
Connect with all the bridesmaids
Whether you know all the bridesmaids or not, doesn't matter. You will need their help and cooperation so introduce yourself to all the bridesmaids and connect with them. Exchange contact information and addresses, you never know which may come in handy when. Don't take all the responsibility of the wedding on yourself, distribute the tasks and take help of the bridesmaids with your duties. Let every one of them get up and personal with the wedding preparations.
Hen Night
Well, yes this is the biggest responsibility on your shoulders and why not, it's your best friend moving on to become a Mrs. Don't you want to throw her the hen do of the century, so she remembers it forever? Get all the bridesmaids together and brainstorm some hen do ideas. From male strippers in South Carolina to spa weekends in Malibu, there are lots of hen do activities for all of you and most importantly, the bride to enjoy.
If you're thinking of going extravagant and taking a hen party trip abroad, then ensure that you've got all your budget planning done right. Hen party destinations abroad are not cheap, but if you've got the money for it, then surely go ahead and throw your girl the best hen does ever. Nowadays, there are many event companies that plan out the entire hen party for you so that all you have to do is let them know what you want, and they'll take care of it all.
If an intimate hen's night party sounds like something you'd prefer, perhaps you can splurge more on a few things instead. A good idea is to spend a night with your gal pals at your favorite hotel. Have a slumber party like the good ol' days! But to spice things up, why not get cute personalized satin robes for each of your ladies. It makes a great gift and a symbol of your sisterhood.
So, if you're doubtful of your abilities to plan a hen party or don't have the time for it, check out some hen party planners. Whatever you plan for your friends' hen do, make sure that you know what your friend will like and keep it along those lines.
Bridesmaid Dresses
Although it's the bride that chooses the bridesmaid dresses, don't be shy to give your opinion. The bride is your best friend after all, so feel free to tell her what you feel about the dresses and what you'd like to wear. However, don't end up asking for dresses that would cross her budget, be sensitive to the bride's budget for the dresses, but still give you preference.
Maintain a Planner
A planner is going to come in very handy for you to remember all the important dates and cake tastings. It will be hard to remember all the things that the already stressed bride is going to keep babbling about at you. So, don't rely on your little grey cells, and maintain a planner noting down everything and everywhere you're expected to be.

Conclusion
Sweating already? Don't worry it's not all work and no fun. You will have the most fun being the maid of honor at your best friend's wedding. You'll get to be a part of each and everything, except the wedding vows. Leave something exclusively for the bride eh?
This post may contain affiliate links. Please visit my disclaimer page for more information.