May is a pretty special month in my household. The entire month is Military Appreciation month. During this month we are celebrating all current servicemen, servicewomen and veterans who fought for our country. Then we have Military Spouse Appreciation Day on May 11th, Bloomsday in Spokane, Mother's Day on the second Sunday in May, my husband and daughters birthdays and then Memorial Day. Can you believe what a wonderful month that is?
Military families like mine are celebrating all month long for the wonderful men and women that served our country. May couldn't have been a better month to choose to celebrate these heroes. It is a beautiful time of the year to celebrate all the heroes of our country. Being able to show support through the month of May is important to many veterans.
Why May?
May became marked officially as Military Appreciation Month because of Memorial Day, Military Spouse Appreciation Day, and Armed Forces Day. It seemed only natural to make it Military Appreciation Month!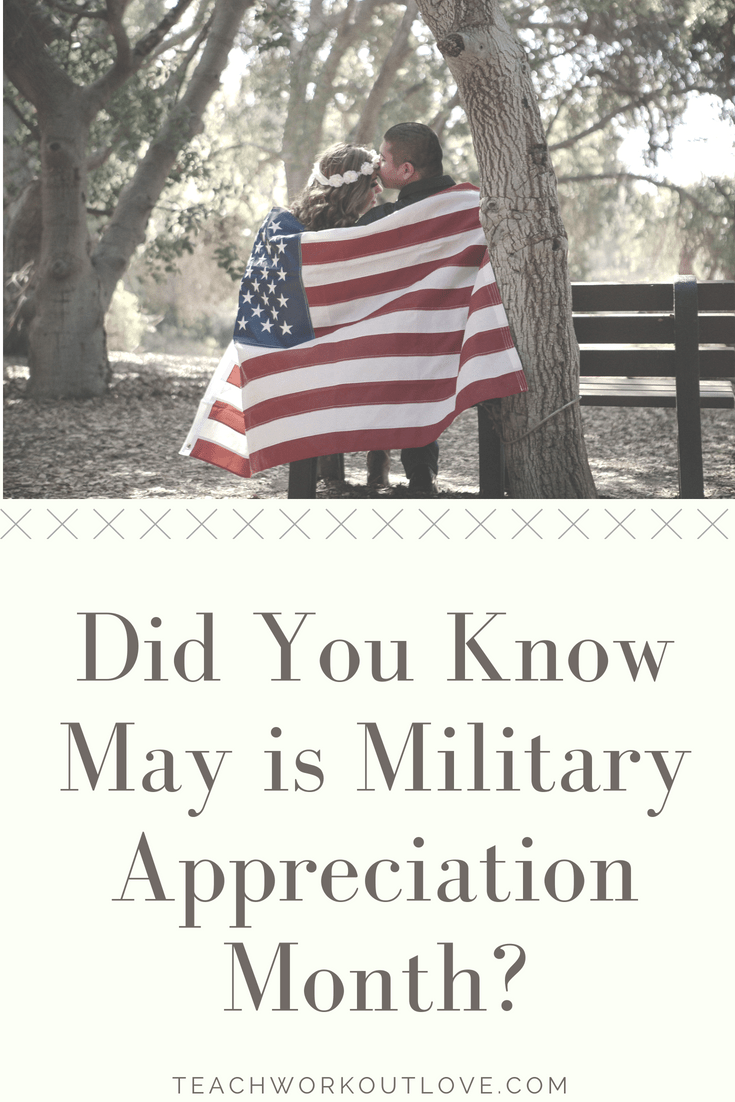 What is Military Appreciation Month?
Military Appreciation Month is meant to raise awareness and celebrate those who serve, who have served in every military branch. It is also meant to show appreciation for the families of the servicemen and servicewomen who stand by their loved ones while they are serving our country. It also honors those who have sacrificed their safety and their lives for their nation and war veterans who have passed.
Photo by Lucas Sankey on Unsplash
How can I celebrate?
There are tons of ways to celebrate in May and many companies to help celebrate with. Did you know that Verizon is donating up to $250,000 to the Wounded Warrior Project this year in celebration of Military Appreciation Month? That is definitely one way to celebrate! With the special month approaching, at home, if you wish to, you could even purchase a wooden flagpole, hang up a flag and show your appreciation. There are plenty of other ideas you could use to celebrate this month as well!
Here are a few other ideas:
Volunteer for a Veteran's cause
Recognize local Veteran's
Donate your car
Send cards
Buy

military bears

and donate
Donate money to charities
Wear red, white and blue
Light a candle
Find local events to attend
Visit a Veteran's hospital and volunteer
Anything that you can do to show your appreciation and gratitude is much appreciated. Sometimes we forget about Memorial Day and what it really stands for besides a weekend that beaches open, barbeques and a day off from school and work.
Make that effort to do one act of kindness this month.
This post contains affiliate links and I may receive a commission, at no additional cost to you, should you purchase through one of my links. Please see my disclosure for more information.