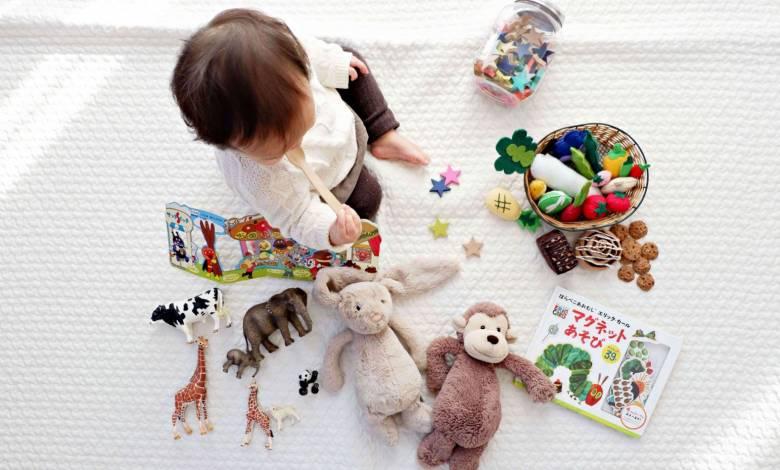 I know it seems like an oxymoron to be able to clean and declutter your kids' toys while they are still home, and playing with them. But decluttering and downsizing your kids' toys have proven to have only POSITIVE benefits for them. This spring cleaning season is the perfect time to start minimizing toys and here are some quick guidelines on HOW to declutter toys quickly.
#1 – SCHEDULE YOUR PURGE TIME
You NEED to put yourself on a clock. Pick a day and a time and commit to it.
It's another one of the oxymoron type feelings I am telling you again – like my house is such a mess, I don't even have time to start!
But let me tell you if nothing ever changes… nothing ever changes. You need this to be scheduled and prioritized on your calendar.
Pick times of day you know will be easiest for your kids to be entertained by something. If you have a friend or family member who would be willing to help, schedule them in as well!
#2 – Hire the technology
Netflix, iPads, tablets, whatever! Use them. I'm not into using technology tons with kids, but just being honest – you gotta do what you gotta do, and since you already have your purge time scheduled, let your kids know they are going to get some extra tech time while you work!
It's not going to ruin them, promise!
#3 -Work while they sleep
Eat when they baby eats, sleep when the baby sleeps, do laundry when they baby does laundry….. we all know "the rules" like this, but when you're spending all of your time just trying to catch up it never happens.
If you could spend a few nights a week purging and simplifying your home, would you believe me if I told you that you could nap with your kids without a care in the world?
Or would you hate me if I told you I can now nap, and wake up to a clean house? It's true.
It sucks to stay awake past everyone's bedtime working late into the night, and waking up exhausted. However, once you start this process and start feeling the weight lift off of you I really believe that if you make time for these late nights of undisturbed work time you would feel SO energized versus tired.
#4 – Include the kids in the process
Kids by nature want to help. Let them! Now sometimes it can feel like more work to have their help so just use your judgment on whether you think it's a good time and place for them to be helping.
Let them sort items into "trash" "donate" or "sell".
Be easy on them.. they are just kids. They like being around you and doing things with you.
#5 – Take your time and be easy on yourself
This is probably the most important one yet! You're likely making the decision to simplify and declutter your home because you are tired of feeling tired, overwhelmed, overburdened, stressed out, and running yourself ragged cleaning up the same toys every day over and over again.
This is a process, and will continue to be a process! When you want to lose 15 pounds you don't go to the gym once and say I'm done it didn't work! This is exactly the same.
Every time you take action toward clearing your cluttering you make space for more of the things that truly matter to you as a mother and that is what it's all about.
Krista is a mom and wife with a gypsy soul who loves teaching moms about ways they can declutter and simplify their lives so they can focus on what matters most to them! Visit motherhoodsimplified.com to find more support in this process of decluttering and clearing your space to have the best season of motherhood possible for you!
---
Are you interested in guest blogging? We are always looking for moms who have great knowledge to share with our audience! Sign up here!