Almost every mom at some point faces a need to make a life-time choice and choose the best nanny for a child. Considering that we trust nannies in the most important — care about our children, the choice gets tough. 
A nanny is a universal soldier who provides care to toddlers, children, and babies and provides other household duties for families. Therefore, hiring a good nanny is a challenging task for the whole family.
This job requires dedication, plenty of various skills, and a certain level of education. Furthermore, nannies work in different environments like homes, hospitals, and schools and combine the performance of numerous functions. 
Parents and guardians often expect nannies to provide high-quality services, personal touch, and attention to a child. Therefore, nannying skills are more of personal characteristics and technical abilities. Here are the top 10 skills to look for on nannies' resumes before even having an interview. 
1. Patience and kindness
Patience and kindness coming inseparably are some of the most critical skills for a good nanny. As nannies tend to spend hours with several children of different ages, they need to handle numerous mood swings and behaviors without losing their temper.
Besides, children learn many things throughout the day. They have not yet mastered all the coordination, appropriate behavior, tidiness, or organization. A nanny must always be patient and understanding in such cases. Only with kindness can one model positive behavior and help children grow and develop. 

2. Communication skills
Another vital skill for a nanny is verbal communication skills. Mustering these skills means being good both at speaking and listening at the same time. Communication skills are essential to assert authority yet to be on the same page with children.
Apart from communication with children, nannies have to communicate effectively with parents as well. Nannies must ask questions and learn about parents' preferences and attitudes to child care, especially when they are unsure about their expectations. 
3. Creativity
Children need entertaining and engaging activities all the time. It is pretty challenging to keep them concentrated on a single object or task for a long time. Therefore, a nanny should have numerous exciting games and outing activities available at any minute. 
Working with a toddler or a school year child, a nanny should always treat a child as a unique personality. Creative nannies can tailor any activity according to the personality and mood of a child they are taking care of at the moment. Thus, it is important to look for creativity skills listed on a nanny resume.
4. Problem-solving skills
Problem-solving is all about an objective attitude and peaceful resolution of any conflict situation. Unfortunately, such problems occur pretty often with children. Therefore problem-solving skills are a must for a good nanny.
Part of nannies' duties requires interaction with younger and older children at the same time. Thus, a nanny should have a clear understanding of common childhood problems and conflicts of different ages.  
Besides, in such situations, children often compete for the attention of the grown-ups. Balancing such cases is problem-solving as well. 
5. Energy and endurance
Caring for and entertaining children for at least a couple of hours a day requires a vast set of energy and physical endurance. As nannies often combine some household duties and care of several children simultaneously, energy is vital.
What is more important is that a good nanny always knows how to recharge and renew energy storage quickly. Don't hire people who are not passionate about children and can`t share energy with them or find inspirational powers in child care.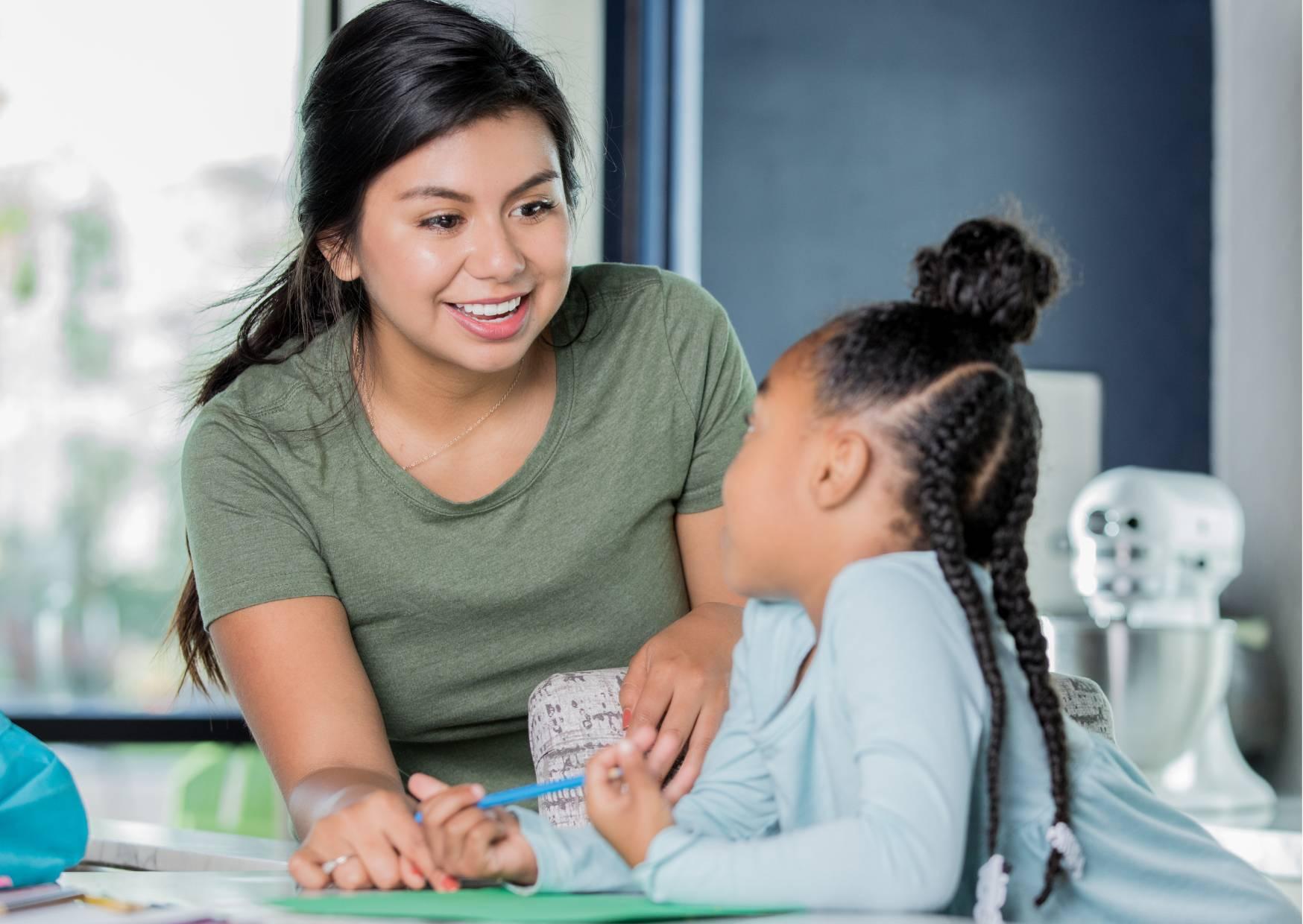 6. Foreign language skills
Hiring a bilingual or multilingual nanny is an excellent solution for parents who want to make a foreign language acquisition process smooth and painless for their children. Besides, if your family uses some foreign language daily, a nanny speaking the same language would fit perfectly. 
A nanny who practices speaking to children in different languages might be difficult to find and a bit expensive to hire. However, such a nanny is worth every effort and every cent. 
7. Manners
Children are quick to learn various behaviors from people they see and interact with a lot. As a person who will be in front of your children's eyes most of the time, a nanny should be well-mannered and respectful. 
Manners come quickly to some children, while others struggle. A good nanny should help understand the basics of good manners and serve as a real-life example of respectful behavior in practice. 
8. First aid
Undoubtedly, a nanny should be a reliable and trustworthy person. For some parents, it is much easier to trust their children to a person who is well familiar with a pediatric first aid in case of emergency.
Knowledge of first aid techniques provides comfort to parents, who know for sure their children are pretty active. Therefore, look for some dedicated pieces of training listed on a nanny's resume to make sure this knowledge is profound enough and professional. 
9. Cooking and nutrition
Not all nannies' positions require cooking. However, apart from the full meals a day, children also need snacks and many healthy liquids. Therefore, not all candidates will even mention this skill on a resume.
Therefore, a nanny needs to be able to apply the principles of healthy nutrition to child care. The ability to cook or prepare kid-friendly meals is an essential skill for the role. 
10. Stress resistance 
Undoubtedly, working with children requires stress resistance. Hiring a nanny, parents often have high demands, but a corresponding level of stress resistance is not a demand but a vital necessity. 
Before making a final decision and signing a contract, discuss some stressful situations with a potential candidate. Ask about possible actions and stressful moments. As long as you hear a single hint of violence, you'd better look for another candidate right away. 
Conclusion
Many of the skills mentioned above are self-taught, or they are already a part of personality. However, some skills require special training and learning. A good nanny knows well enough what improvements should be taken from time to time.
Be careful skimming the candidates'  resumes, and don't hesitate to ask as many complex or even provoking interview questions as you need to make the right choice. 
This post contains affiliate links and I may receive a commission, at no additional cost to you, should you purchase through one of my links. Please see my disclosure for more information.