Being a parent and raising children comes with great daily tasks and challenges, and every parent knows it's a 24/7 full-time job. That's why parents need a side-hustle with flexible hours to provide additional income while they're staying home taking care of their family.
There are many creative and amazing ways you can start a side hustle; all you need to do is brush up on a couple of skills you already have, and you're good to go!
Here are 8 great ideas for parents to do as a side hustle as an additional source of income.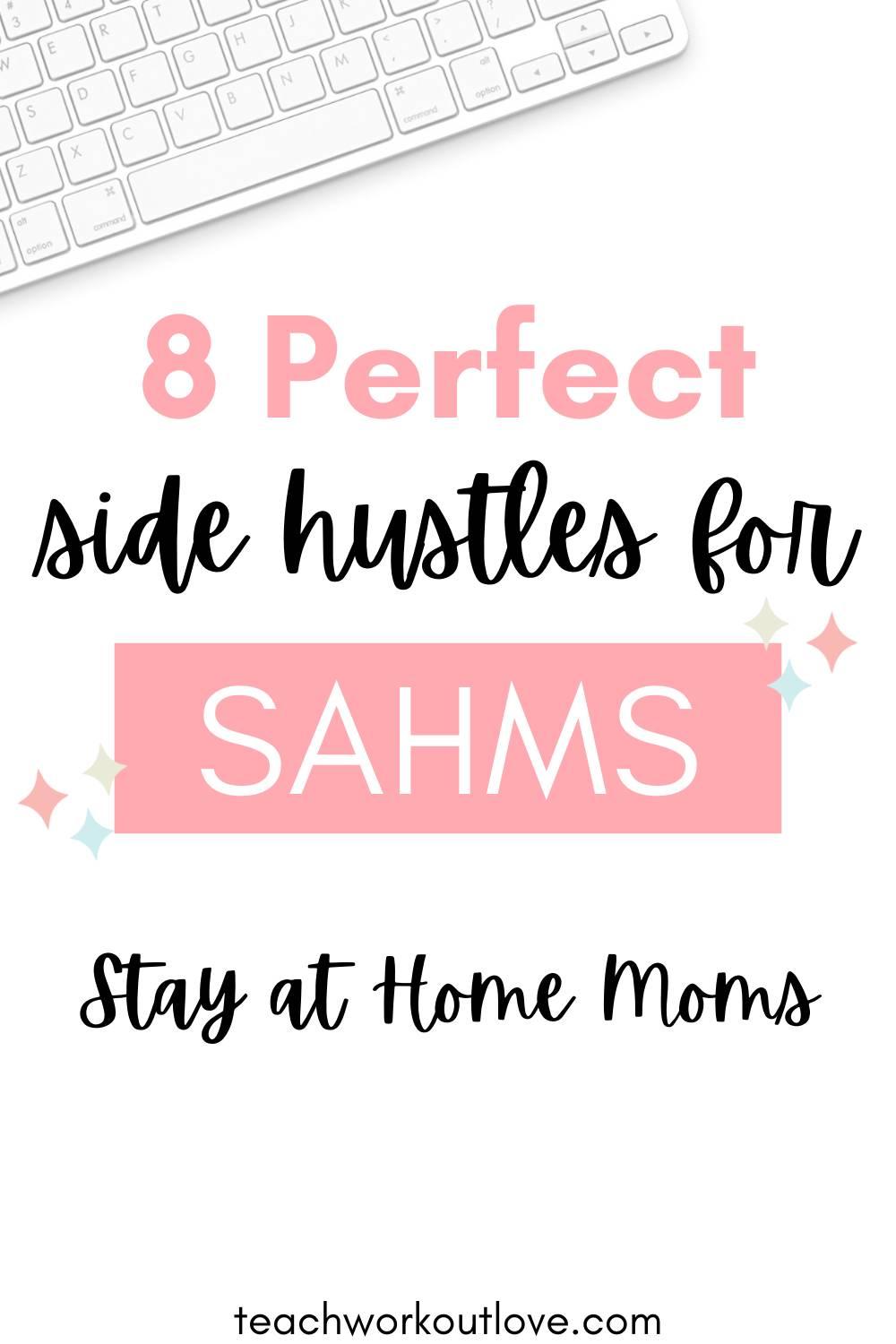 1. Start Your Own Blog
Starting a blog can seem very technical and scary at first, but the truth is, you can set up your own blog easily with a little investment at first and then start generating income once you've built up your audience.
You want your blogs to reach as many of your target audience as possible, so Search Engine Optimization tactics are key. But don't worry, it doesn't have to be a hassle. You can recruit agencies that offer SEO Services that will boost the traffic for your blog.
2. Manage Social Media
There aren't many businesses that don't have some sort of a social media presence, so the market for a social media manager is huge! You can start by learning some social media management skills online and offering your services to small and big businesses.
3. Test Products
As a parent, you probably go through different products both for you and your family, so why not make some money off it? Whether it's food, soaps, or electronics, you can sign up with different brands to become their product testers.
Start by searching through programs online, and once you've tested the product, you only need to fill out some sort of survey or questionnaire, and you're done.
4. Proofread for Businesses
The amount of written content online is immense, and it's only growing. Businesses need people to proofread books, manuscripts or blog posts, and that's where you come in!
Brush up on your grammar skills, get a cup of coffee, and start reading to get paid.
5. Sell Your Products Online
You can make and sell pretty much any type of craft you can think of in your Etsy shop. From printable meal prep guides to crafted jewelry and t-shirts, an online shop can be a great option for a side-hustle.
After you've grown you can even establish your own e-commerce website to sell your products.

6. Be a Virtual Assistant
As a virtual assistant, you can offer your services to anybody from anywhere – even the comfort of your bed.
You can be in charge of writing emails, arranging meetings, or managing a business' social media.
7. Do voice-acting
As people who have either endured/enjoyed baby-talk on a daily basis, parents are great for being voice actors.
There are great voice-over websites online you can offer your services.
8. Teach Your Skills
Nowadays, there is pretty much a market for any type of skill. If you have something to teach, then don't be shy. Bust out your gear, and start recording classes for online teaching platforms.
You can teach anything from music, yoga, and singing to marketing, writing, and business management.
This post contains affiliate links and I may receive a commission, at no additional cost to you, should you purchase through one of my links. Please see my disclosure for more information.