Are you struggling to find time to work out as a working mom? Don't worry, you are not alone with this! As working moms, we tend to stop putting ourselves first and let everything else go before us, even the pets. But when do we get to have time to ourselves to stay in shape? Many times, we try to fit going to the gym in once a week. How well has that been working for you? We can imagine not well! The older we get, the more we have to work at staying in shape. Luckily, there is hope and we have some options for you! Read on to see how working moms can fit fitness in at home.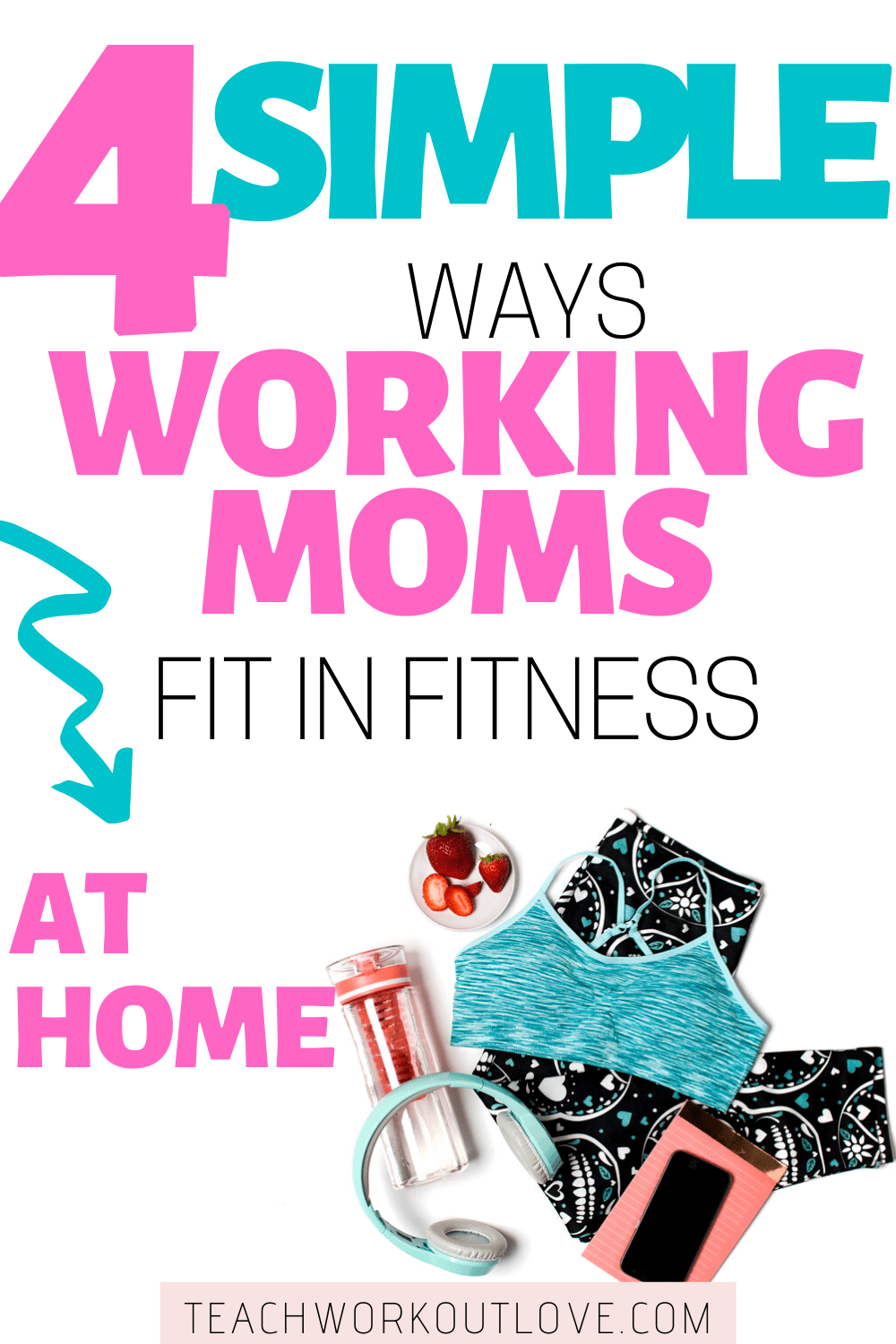 Create a workout location in your home
To begin, find a location in your home that is going to be easy for you to workout in. If you are creating it in the middle of your kid's playroom, this probably is not the best place for you. It needs to be a location that you can store weights, yoga mats, machines, and be accessible at any time. Even if it is the corner of your bedroom.
Invest in good equipment
There are so many different home gym equipment that it can get overwhelming on what to purchase. Treadmill? Elliptical?  Weights? Where do I begin? Don't fret! We found the perfect one for you AND it is a great price. The Finer Form Multi-Functional Bench for Full All-in-One Body Workouts is great for a variety of different workouts and can be used to strengthen, tone and isolate problem areas such as your glutes, lower back, abdominals and obliques.
Luckily, you can hit all of the problem stops with this one single machine. Plus, it doesn't take up too much room in your home. The online price is $144.89, which is less than 2-3 months of a gym membership!
Not sure what type of exercises to do with the Roman Chair? Don't worry, we've got you covered. Each photo below shows the different ways to use the machine. Plus, Finer Form even wrote out a detailed article on the 5 Best Exercises for the Roman Chair.
Our favorite exercise on the Roman Chair is the Back Extension. These work your buns, core and lower back. Whether you're standing or sitting all day, we need to work that core! It's also great because you can use the bench for curls with weights. It's a great alternative to laying on the floor!
Did you know that you can purchase the Roman Chair on Amazon? Well you can! Amazon or their website – your choice!
Leg Lifts into a Core Raise: Great for lower abdominals
Back Extensions: Works Glutes (buns) Lower Back and Core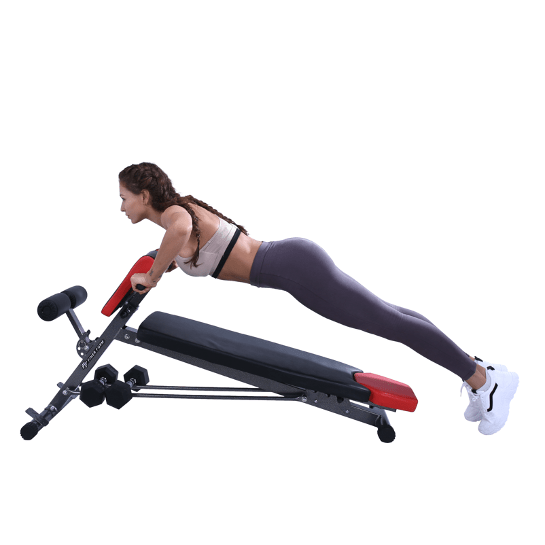 Incline Push Ups: Work the chest and triceps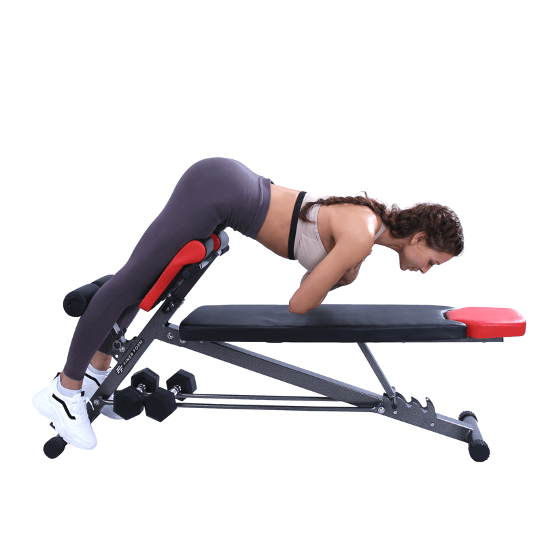 Core Hold: Works Hamstrings, Buns and Core
Create a schedule
It sounds cliché but creating a schedule and adding in times for you to workout is the best way to hold yourself accountable. Trying to just jump in and randomly workout never works. Start with 30-40 minutes Monday, Wednesday, Friday on the Roman Chair hitting different muscle groups. Alternate between butt and gut with weight training and cardio.
Get your partner to do this too!
Working out alone is usually pretty hard to pull off, especially if you are unmotivated. But the best way to become motivated is to get others involved. Having a workout partner can help keep yourself accountable and can make the process more fun and productive.
Final thoughts
If you're having a hard time fitting in exercise because of your work and family schedule, then working out at home can show real results. Getting work out equipment to have at your home in a central location is the best way for accountability. Equipment like the Roman Chair can really help you to fit in multiple different ways to exercise without having to leave your home.
This post contains affiliate links and I may receive a commission, at no additional cost to you, should you purchase through one of my links. Please see my disclosure for more information.