Pediatrics in itself is an exceptionally vast field. While gratifying, this is considered one of the most complex and lengthy specializations to master. The technical skills required and the vast subspecialties make it challenging to navigate the field if you want to pursue it as a career. One of the most technical sub-field is neonatology. For any medical student or healthcare worker looking to explore this option, we have compiled a basic guide to being a neonatal nurse.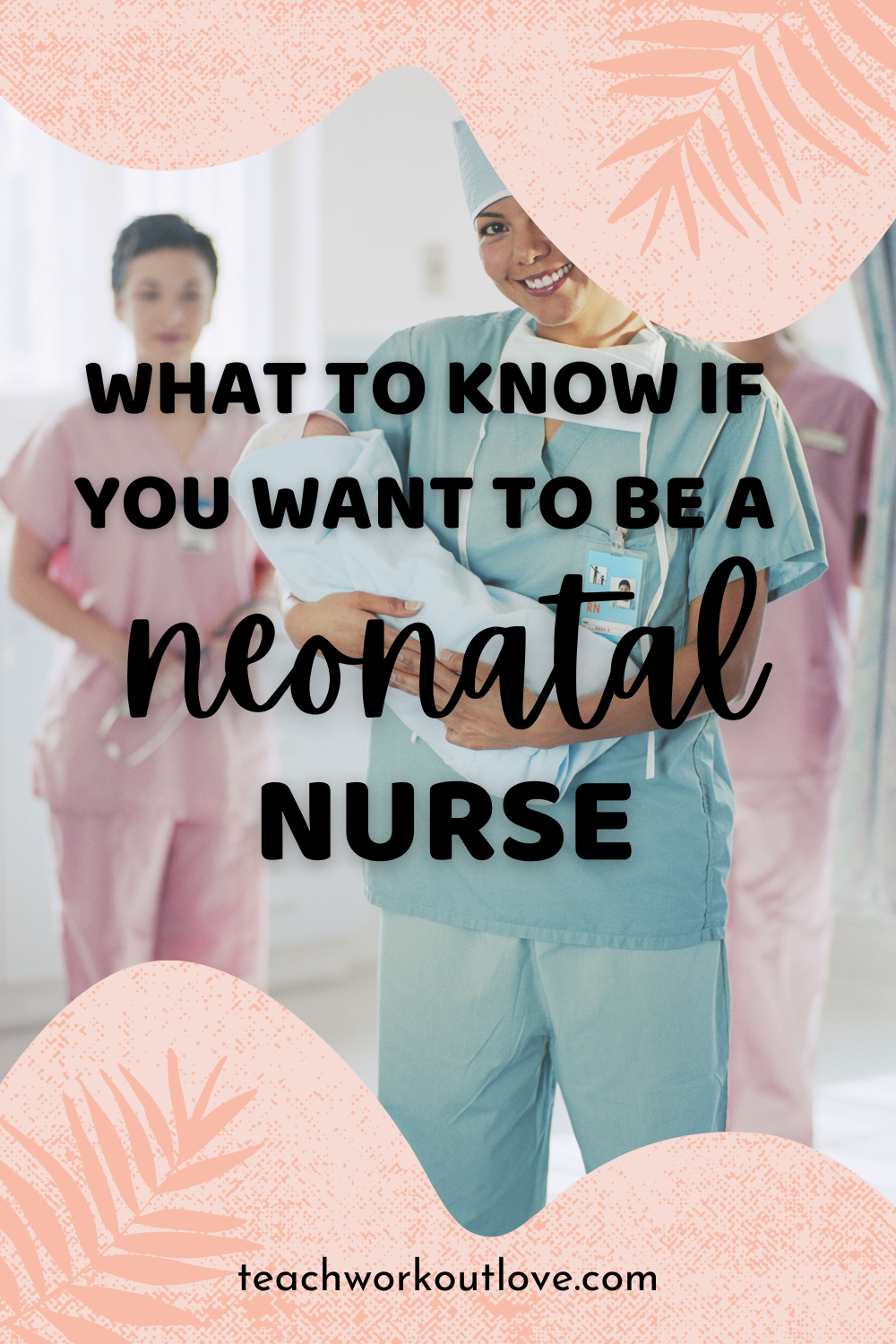 What Is a Neonatal Nurse?
A neonatal nurse is a healthcare official trained and certified in critically ill newborn or infant care. The difference between a neonatal nurse and a newborn care specialist is that a neonatal nurse requires specific training to deal with severely sick patients.
This is why all neonatal nurses are newborn care specialists, but all infant care specialists are not neonatal nurses. They are an essential part of an entire healthcare team that is dedicated to providing efficient and intensive care to babies who are born premature or might be susceptible to diseases. Working with pediatricians, midwives, dietitians, and other nurses ensure these nurses have a wide range of knowledge to manage infants.
The Skills Required to Become a Neonatal Nurse
Newborn babies are incredibly vulnerable, so neonatal nurses are trained to address many problems such as respiratory problems, nutritional deficiencies, or congenital disabilities. Some of the duties you will be required to do as a neonatal nurse are:
Keeping check of the baby's vitals
Preparing medications or injections for infants
Observing and officially documenting the baby's treatment and progress
Performing instant resuscitation in an emergency
It's pertinent to remember that the above duties are just a simplified and shortened version of a neonatal nurse's job. The actual responsibilities are too situational to state in a few bullet points. The duties may even be extended after a baby has been discharged from the hospital to guide the families through this challenging time, settle the baby at home and ensure the baby is healing well.
As a neonatal nurse, it's vital that you are incredibly organized, flexible, and can effectively prioritize as you will be in charge of multiple infants with multiple health conditions simultaneously.
How to Become a Neonatal Nurse
In order to become certified as a neonatal nurse, you first have to be registered as a child nurse, adult nurse, or midwife. Some hospitals or employers might require prior knowledge of neonatal nursing problems such as breastfeeding or handling fatal cases. If you gain six months of relevant experience, you will be required to undergo professional development to attain your Neonatal Resuscitation Program (NRP) certificate to become a neonatal nurse officially.
NRP is a necessary certificate you need to be able to work with newborn babies. There is a range of courses you must take, with how to take care of newborn babies at delivery a must and the rest according to your specialization. This consists of being explicitly trained on the various features of neonatal nursing.
There are multiple channels to get certified, from universities to training centers like Newcastle Training that offer the required courses. Such programs usually form a partnership with your employer to allow you to learn theoretical and practical work. Most NRP certifications include online and face-to-face learning, while some provide solely online classes.
Neonatology as a Career
As a nurse starting, the initial hours you have to clock in will be 37.5 weeks a week. This will include multiple shifts that could begin at night, morning, or evening and can even include work on holidays. The wage depends on the hospital, state, or country you reside in. For instance, the United Kingdom follows the AFG (Agenda For Change) pay system, where neonatal nurses rank at band five. If you would like to develop your career further after being a nurse for a few years, you could move into the educational sector, research, or be promoted to a manager in the hospital.
Is Neonatology Right for You?
Being a neonatal nurse is not as physically demanding as one might think. Other nurses must work with older patients, carrying and transferring them from beds and wheelchairs, which can be quite straining. In the NICU, nurses have to work with infants weighing a mere few pounds. Your job involves monitoring their health rather than carrying them around. On the other hand, being a neonatal nurse is extremely emotionally rewarding. If you are someone who wishes to have a meaningful career, neonatology might be the way to go. Neonatal nurses find that healing ill infants and finding joy in the birth of a new baby is what motivates them to keep on going.
Caring for sick newborns can also be highly stressful as they are sensitive and require intensive supervision. Being in charge of unstable babies can put a lot of pressure on you, as the tendency for emergencies to occur consistently is high. Healthy babies can take a sudden turn for the worse, requiring you to step into crisis mode at a second's notice. There is little room for error as a small mistake can be fatal, so if you are a carefree worker, this might not be your ideal job. Difficult decisions have to be made, for which you bear the responsibility.
Additionally, handling the parents is also a significant part of the job that is not addressed adequately. Parents of children admitted to the NICU are naturally under immense stress and stay in the hospital around the clock. These parents might take out their frustration on you through unreasonable demands or consistent questioning. As a neonatal nurse, you have to learn to deal with such situations appropriately, how to calm parents down, and, unfortunately, how to break the bad news to them.
You have to weigh the pros and the cons to see what aspect of the job affects you more. Depending on an individual's priorities, the stress and rewards might balance out differently.
Endnote
If you are a medical officer with a soft spot for babies, the rewards of being a neonatal nurse will far exceed the drawbacks. Being a neonatal nurse is a rollercoaster of emotions as it's a challenging, fulfilling, and heart-rendering journey. If you think you are well equipped for this career, take the next step by signing up for suitable courses and getting certified.
This post contains affiliate links and I may receive a commission, at no additional cost to you, should you purchase through one of my links. Please see my disclosure for more information.