Once your little bundle of joy has arrived, you want to make sure that your house has been fully cleaned, disinfected, and organized. Preparing a home for a baby is not easy and most parents don't know where and how to begin. To get you started, here's a checklist that you can follow to make your home more conducive and safe for a newborn.
Moving? Plan in Advance
If you're moving to a new house, proper planning is very important. Moving is stressful enough. How much more if you're pregnant? Ideally, you want to move during the early stages of your pregnancy when you still have more energy and less pain.
You also want to give yourself enough time to pack and prepare the new home for your baby's arrival. It's a great idea to take out storage so you can have all your belongings ready the moment you transfer to the new house.
Also, consider doing an ocular visit to the new house so you can plan on any needed repair or renovation. More importantly, get more help than usual. You can hire professional movers or ask for help from family and friends.
Prepare the Nursery 
One of the hardest parts of preparing your home for a baby is preparing the nursery.
Where Will Baby Sleep?
In their first few months, the AAP recommends that infants share a parent's room, but not a bed. Consider using a bedside crib in your bedroom so you can easily check on your baby and reach out to her when she cries.
When she's ready (about six months), you can have her sleep in her own room.
Changing Station
When the baby arrives, you'd spend a lot of your time together at the changing station. That said, you want to make sure to set it up for proper baby care. Be sure it's comfortable for you and your baby, and safe too. You will benefit from wide storage underneath the changing station, with the items you need for easy access.
Baby's Wardrobe
You don't need a lot but it pays to have several pieces of the most essential items in your baby's wardrobe.
These are:
10-12 pcs Bodysuits

6-8 Sleep and Playsuits

6-8 Outfit Sets

4 Bibs

2-3 Hooded Towels

5-6 Pairs of Socks
Consider designing an eco-friendly nursery as it is safer for your baby. Do away from paints and cleaners that release toxic chemicals or VOCs.
You'll also benefit from plenty of storage. As always, babies come with lots of stuff! So the more storage, the merrier. The cleaner the room will be, too.
Deep-Clean and Organize Your House
The most important but extremely exhausting part is cleaning your home. Target the red zones first, such as kitchen sinks, countertops, and the refrigerator (take out items you haven't used or consumed for the past 6 months).
Steam-clean carpets and rugs, wipe the floors, walls, and other surfaces. Clean frequently touched surfaces like door handles and switches using a disinfecting spray. When cleaning your home, avoid using products with harsh chemicals as they can pose harm to you and your baby.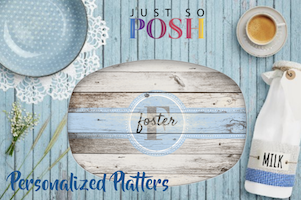 Rethink Your Spaces
When preparing your home for a newborn, it's a smart move to visualize your everyday challenges with the baby. This way, you can optimize your home to make things a lot more convenient for yourself and safe for your baby.
For example, you might consider moving obstacles like unnecessary partitioners or awkwardly positioned furniture for easy access. Consider stocking up on items that make cleaning easier and more convenient, such as storage bins, disinfecting wipes, cleaners, extra rags, and microfiber cloths, scrub pads or towels, and so much more.
Batch-Cook Before the Birth
The first few days and weeks with a newborn can be crazy. You will hardly sleep and you will be too tired to cook. That said, one of the best things you can do is prep your meals in advance and then store them in the freezer.
So, unless you want to settle on unhealthy takeaway food, start planning your meal and prepping them. This way, you can stick to a healthier diet.
Here are some tips if this is your first time preparing freezer meals:
Clear out your freezer and make sure it's clean.

Use zipped-top freezer bags. Snacks like cookies, muffins, and bars can be placed on a paper plate before storing in ziplock bags so you can lay them flat on top of each other in the freezer.

Freeze in small portions. They're-heat quicker too.

The slow cooker is your best friend.

Concentrate on easy yet filling meals. Of course, it's ideal if they are nutritious too.
Light the Way
Functional lighting at home is necessary especially if you have a newborn. Natural light is best so whenever possible, make sure your nursery room has at least one window. You should also install dimmable LED lights, soft ambient lamps, and night lamps especially in your bedroom and your baby's room.
Avoid halogens and exposed bulbs for your baby's room. Soft lighting prevents overstimulation and gives your babys' developing eyes a much-needed rest. Instead, opt for shaded or diffused light.  When shopping for lighting fixtures, go with products labeled as "soft white" or "daylight." Avoid floor lamps as they can be easily sent crashing on the floor by a toddler.
Conclusion
Preparing your home in advance will make your life a lot easier and better. Dedicate time for deep cleaning and organizing your home at least a month or two before the baby arrives. 
If you're moving to a new house, or if there's a need for you to knock down a wall or build a nursery room from scratch, the earlier you want to schedule these tasks. Otherwise, you may not be able to see them once the baby arrives. Preparing meals in advance can be very helpful too as you're likely to be the busiest person once your baby arrives.
Being prepared will certainly eliminate the stress associated with your nesting instinct. Plus, you'll have more time to rest, sleep, and prepare your body for childbirth.
This post contains affiliate links and I may receive a commission, at no additional cost to you, should you purchase through one of my links. Please see my disclosure for more information.