When it comes to giving flowers as a gift, people typically don't think twice about the types of flowers they get. At most, they'll ask their recipient what their preferred flowers are, or they might ask a florist for a bit of advice. Whatever the case is, flowers can be a wonderful gift to give to someone, especially if you want a gift option that can be surprisingly meaningful. So in this post, we'll be taking a look at five reasons why you should consider giving flowers as a gift.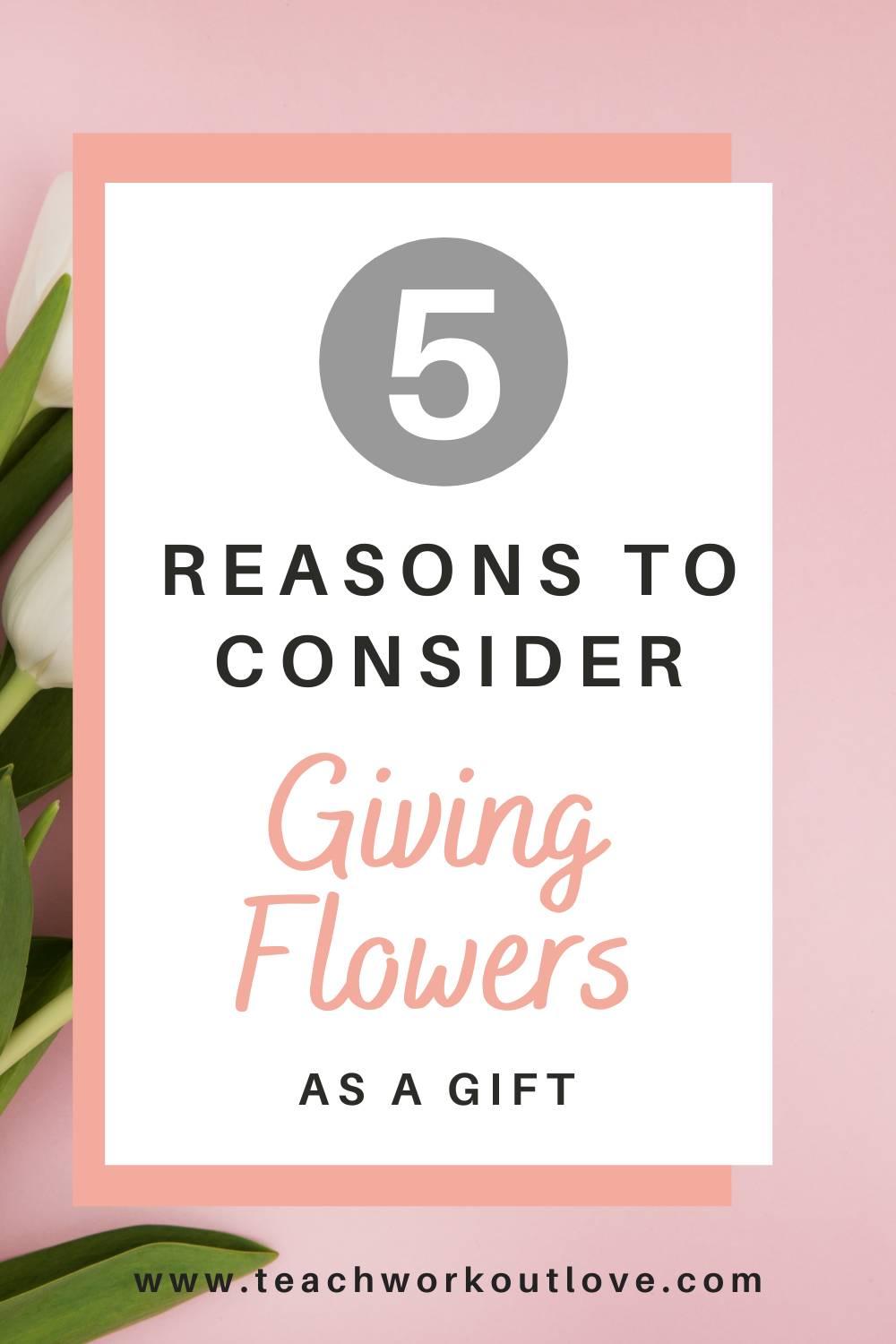 Surprisingly meaningful
If you want a gift that carries a lot of meaning, flowers can be a fantastic option because they all carry different messages. The concept of plant symbolism might seem strange to some, but it's closely related to color psychology and explains why certain plants convey different meanings. For example, lavender evokes feelings of purity and grace.
Very affordable gifts 
Flowers really don't cost much, making them the perfect affordable gift for any occasion. They're not like expensive gifts that take a long time to deliver and you can get huge bundles if you're willing to spend a bit of extra money. Flowers are truly one of the most scalable gifts because you can purchase a small bundle or a massive bouquet with a dozen different flowers.

Versatile as gifts
Flowers may seem like a really boring gift to give someone, but they're extremely versatile if you know how to make use of them. You can display them in different vases if you're looking to just use them as a decoration, but they can also be preserved to prolong the life of their scent. You can even try preserving flowers yourself if you have a bit of time and some motivation to do so. This can extend the life of beautiful flowers and your recipient can keep them for longer.
Convenient as gifts
Flowers are incredibly convenient as gifts because they can be sent from almost anywhere. You can even send flowers abroad if you're looking for gift options to send someone overseas. Whether it's fresh flowers or preserved ones, you can rest assured knowing that there are services that specialize in sending flowers abroad. You can often get these bundled with gift cards or other small gifts such as chocolates or jewelry. Alternatively, you can always give them in person after picking some up at your local florist.
Readily available
Lastly, flowers are great as a gift choice because they're just readily available. You can buy them from any local florist, but you can also get them from supermarkets and local growers. You could even get them from your backyard if you're currently growing flowers, making them a fantastic "free" gift that still carries a sentimental message.
Flowers are truly one of the most versatile and convenient gifts around, making them a staple choice for any occasion.
This post contains affiliate links and I may receive a commission, at no additional cost to you, should you purchase through one of my links. Please see my disclosure for more information.