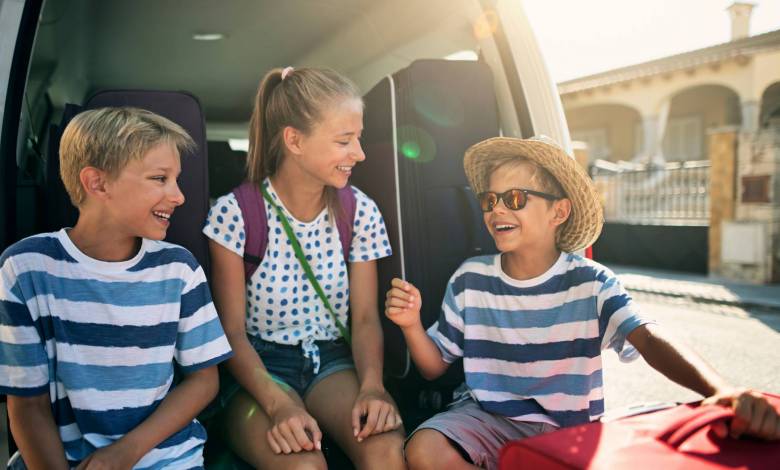 A family road trip can be a great way to bond and explore new destinations. There's nothing quite like getting out on the open road and enjoying the scenic route for once. Driving with kids can be a little challenging, however. They can get bored, tired, and irritable, and adults as well, so it's a good idea to plan ahead. If you're organized you can ensure the trip is as stress-free as possible. Here are five tips for surviving a road trip with kids.
Use route planners
Plan your route and get one of the latest apps to help you. This will even help you make a contingency plan in case of traffic or poor road conditions. It helps to be able to explain to your kids how far you're going and when you'll arrive. The more organized you are ahead of time the better, as this will minimize stress for everyone.
Schedule rest stops
It's a good idea to schedule regular breaks at rest stops. This way you'll know how long you're going to take between breaks and you can reassure your kids that you'll be stopping soon. If you do need to find a rest stop in an emergency you can use a rest stop locator. This will highlight all the nearest rest stops on a map so you can get to the most convenient one for you.

Take proper breaks
You should take proper breaks. Stop the vehicle and get out and walk around for a while. This is important for keeping kids safe and comfortable. It'll be a long drive for everyone if not, so it's necessary to stretch your legs. Driving can be tiring so take breaks to eat something and get some coffee as well. You should also swap drivers if possible every few hours.
Pack enough distractions
Pack plenty of distractions to keep your children entertained. If you're going on a road trip it might be an appropriate time to relax the screen time rule. Let your kids play on a tablet or smartphone and this should keep them quiet. You could also bring other toys for younger children, or books and games. Pack a few snacks and water for the journey as well. The more distractions you have the less bored and irritable your kids will be.
Avoid driving altogether
You could consider hiring a vehicle and avoiding driving altogether. You could opt for school bus rentals for group trips that come with their very own driver. This way you can relax and enjoy the journey in the back with your kids and you won't even need to worry about traffic, weather conditions, or changing routes. You can sit back and take in the views from the window while you're chauffeured to your destination.
However you decide to do it, a road trip with kids can be an unforgettable experience. Don't forget to take plenty of photos. You'll build memories you'll cherish forever and the whole family will have some great stories.
This post contains affiliate links and I may receive a commission, at no additional cost to you, should you purchase through one of my links. Please see my disclosure for more information.