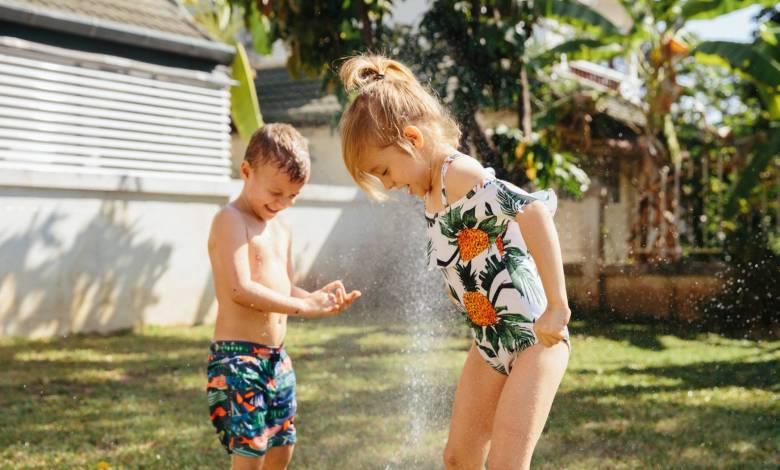 Many kids love to play outside, but safety is always a concern. After all, no one wants their child to get hurt. Fortunately, there is a lot you can do to make sure children are safe, entertained, and comfortable when playing outside. Here are eleven simple ways to keep your kids safe when playing outside.
Have Your Bag Prepared
One key to keeping kids safe outside is to be prepared! The best way to be prepared is to have a large tote bag. Whether it be in the car with you on outings to soccer games or trips to the beach, or even going on a playdate to a friends house, you need one! A regular hand bag is not enough room for all fo the things that are needed when you have kids. We have the perfect tote for you. Dapper & Doll Pineapple Beach & Tote Bag has so many features.
The first key feature is that it is waterproof. Whether it be a beach day or after-school activity, waterproof is key! Also, another key feature is that the bag is machine washable and then it is easy to air dry. Being a mom, we need pockets, tons and tons of pockets. This bag has quite a few. Because there are so many pockets, you can keep bandaids, snacks, wipe and napkins in any of these pockets for when in need. You always need a backup snack for emergencies!
Another great option is that you can bring this bag on vacation with you as a travel bag because it has so much space. Not going on vacation? That's ok, you can these are their work bag. It has a compartment that fits a regualr iPad plus the inside of the bag can fit a laptop.
Some great other feautres:
Extra-wide shoulder strap and can fit two water bottle on the sides

Zipper pockets on the back and inside

Pineapple print that style works year-round

Machine washable for when something spills+ air dry outside

This bag is super cute & it is well made
Check Pool Safety
Make sure to check the pool safety guidelines in your area and adhere accordingly. You may have to fence off the pool area and include other kids' safety features depending on your children's age.
If you have very young kids, make sure they don't fit through the fence' spaces. Also, install a pool gate only an adult can unlatch. For more safety, consider a gate that shuts automatically.
When the kids are swimming, have an adult supervise them and make sure the pool is clean and the pool deck child friendly. Check your pool deck ultimate guide on how to create a pool deck from high-quality, child-friendly materials.
Remove Any Poisonous Plants on the Yard
Kids tend to put anything they find in their mouth, including items they pick when playing in the yard. To maximize safety, remove any poisonous plants on the yard or fence your garden so that kids don't access the area.
Cut the Grass Regularly
To prevent sharp grass blades from hurting your child's feet, make it a habit to get down and cut any stray pieces that might have grown too long. Remember, snakes and other pests can hide in the grass when it's too long, exposing your children to more danger.
Have your kids in appropriate, light, and comfortable shoes before stepping out of the house.
Soften the Surfaces
You might not prevent a child from falling, but you can make sure they don't hurt themselves by creating soft surfaces around their play areas. Cut shrubs and remove tree stumps. Also, remove rocks and stagnant water near the play areas.
Keep Play Area Clear of Hazardous Objects
Remove anything that could cause injury from your child's playing space, including any sharp object like broken glass bottles or pointy metal pieces. You might have to regularly inspect the play area for sharp or hard objects that can cause injury.
Create Specific Spots of Interest
Kids tend to concentrate more on fun and engaging objects. Turn one corner of your yard into a kids' play area by creating exciting play structures. Check your children's interests and make the space according to what would captivate and entertain them more. They will wander off to more dangerous areas less often.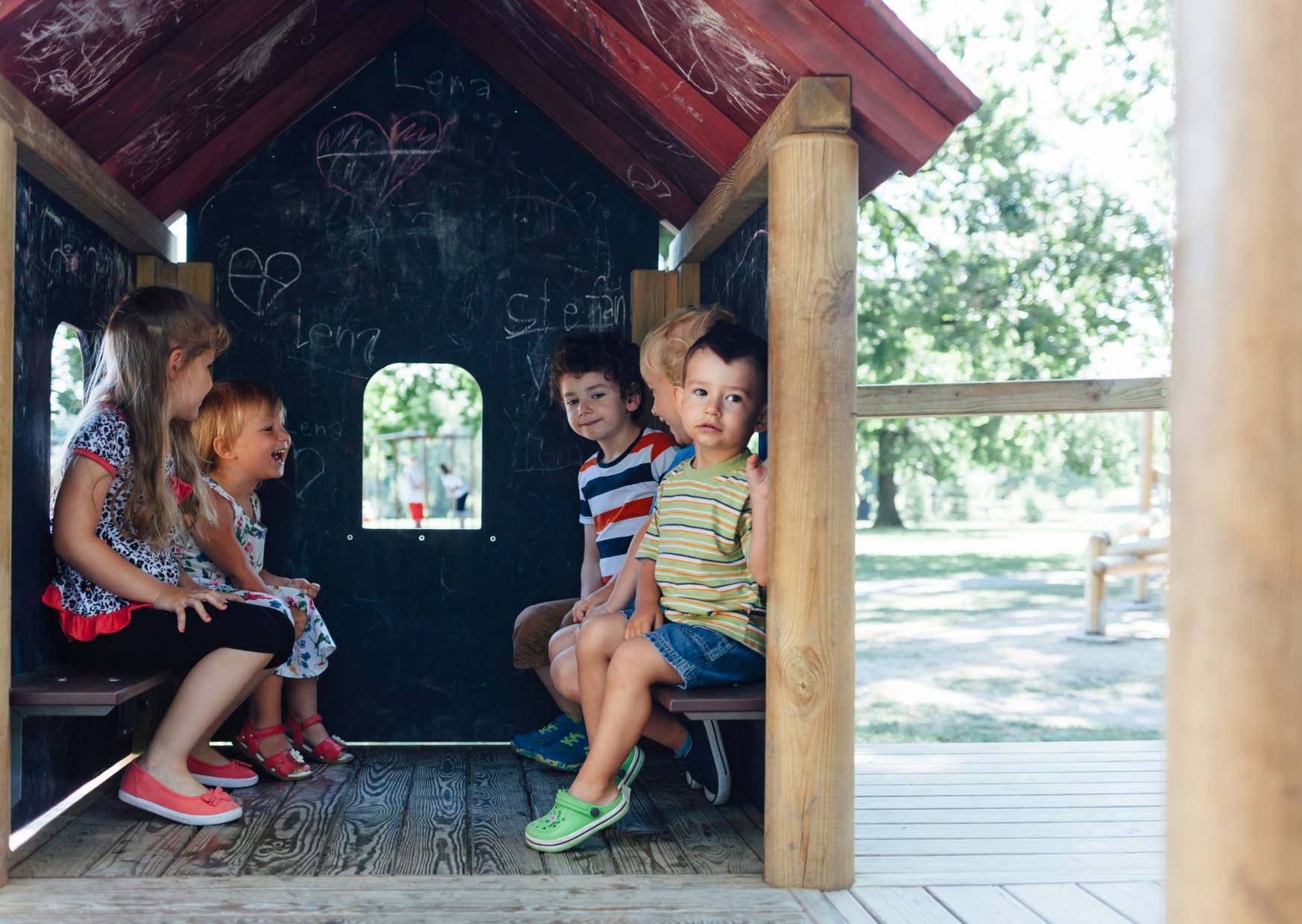 Provide Shade in Play Areas
Kids are more interested in playing outdoors when there is a nearby tree or structure providing shade. Having an area where the child can take cover from sun, wind, or rain will encourage playing outside instead of staying indoors with video games and TV screens. It also reduces the risk of overheating, dehydration, and developing heat stroke.
Make Sure the Outdoor Play Surfaces Are Firm and Not Slippery
Use mulch, sand, or gravel to make the ground even and less slippery. Spread out some childproofing mats; in case of a fall, the child will not get hurt. Use pieces of old carpet.
Avoid hanging objects in the play area, especially when you have swings. Another alternative is adding non slip rubber flooring. Always keep the slippery surfaces dry.
Supervise the Children's Outdoor Playtime
Keep the children in sight at all times. Stay close and guide their movements. Don't let them wander away, and when you have to go inside, have someone else supervise them. However, if you have an enclosed safe play area, you can leave them to play but keep an eye on their activities.
Involve the Kids in Age Appropriate Play Activities
If you have very young kids, don't leave them with play items that can easily fit in their mouths. Also, avoid toys with removable parts. To make the playtime more engaging, let the kids choose play items but make sure the toys are safe and age-appropriate.
For little ones, use items with padded hard surfaces to avoid accidentally hitting and hurting themselves or others.
Don't Let the Kids Stay Outdoors for Too Long
Kids get tired quickly, and outdoor activities consume a lot of energy. Give them snacks and liquids in between playtimes and keep it brief. If your child complains the sun is too hot or they seem uncomfortable, discontinue the playtime. Probably they are tired, hungry, or sleepy and need to rest.
To make your family bond more, engage everyone during the outdoor play sessions. It will be more fun and safer for the kids.
This post contains affiliate links and I may receive a commission, at no additional cost to you, should you purchase through one of my links. Please see my disclosure for more information.