Spring is in the air and everyone is getting into cleaning mode. However, being a mom usually means that you start cleaning something, get interrupted and then totally forget about it! The biggest task in our house is closets. They seem to be the dumping ground for spare items in the house or your kid's easy way out when picking up their room. This spring I've decided to break it down and make sure the job gets done!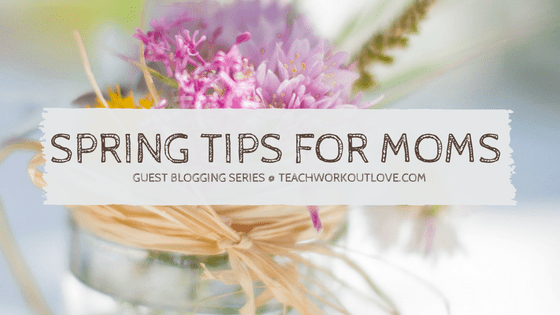 The Clean Out
It's nearly impossible to organize a closet with everything still in it. The job ends up taking twice as long when you are constantly rearranging. To solve the time problem, I decided to just take everything out of it! It also gives you a clearer idea of what is actually inside so you can start to declutter.
Start by pulling every single item out of the closet until you have a blank canvas to organize. This is also a great time to do some clothes clean out! If your kids are in the dress themselves stage, check out my post on how to easily give them that control. This is a fool proof way to make everything match in your independent kids closet.
Teach Along the Way
The best way to learn is to do. You're a busy mom and you shouldn't have to do everything yourself. This is the perfect opportunity to teach your kids the lesson of responsibility, along with the value of their belongings. Depending on their age it may end up taking longer with their help but, I promise theses are valuable lessons they should be learning.
Make your kids get involved with the clean out and organization. This way, they understand the amount of work that goes into what you do for them. Have them help sort all of their items into piles. If any items that have been damaged or ruined by being thrown into the closet, point it out. Create a plan with them for organizing any future items. Make sure that they can understand and implement your plan or it won't be successful.
 Set Up For Success
If there isn't a place for every item in your closet then, either make a spot or get rid of it. Clutter will always reappear no matter how hard you try if, it doesn't have a designated place. This is a good time to evaluate what organization tools you may need such as, a shelf, more hangers, or baskets.
I have found that, if I leave floor space open in the closet, the mess always finds its way in. Our solution is organization cubbies and bins. Because my kids are younger, their clothes aren't huge. When they are hanging up, they really don't take much space so, there is plenty of room below for a shelf. As a bonus, we use the top of the shelf for shoes and accessories so that everything has a place, not a pile.
Learn to Let Go
Honestly, I understand the struggle. I have a hard time getting rid of things and it is the biggest problem when you are trying to be organized. If you can't just toss it, make a pile of things that are rarely used or a little too small. I bring all of these items down to the garage and take some pictures. After a few weeks of trying to resell them online or at local stores, if we haven't missed using or wearing it, it's donation. This step by step approach makes it a lot easier for me to let go. We as parents, know the value of all of our items which, can't make it difficult to declutter.
Putting it All Back
This is another teaching moment to make sure that your kids know how to do everything. If your kids don't know how to hang items on a hanger, teach them. if they need a step stool to reach the closet bar, give them the tools they need to make your life easier. Double check that items all items have a place and repeat yourself over and over. Kids don't hear and understand just by being told once.
As you go along putting items back, make sure that you repeat yourself each time and ask them questions. If you break your clothes up into bins, ask them where things go before putting them away. Believe me, if you take the time to make sure they understand instead of just that they heard what you said, you will be doing a lot less work later. After they understand, make it a game. Hand them items they need to be put back and make them do it themselves.
Make sure you are staying consistent. It might be hard at first but, in the long run it is good for everyone. Every time you do laundry, they can now put it away themselves. Kids love responsibility if you just give them the control.
About Me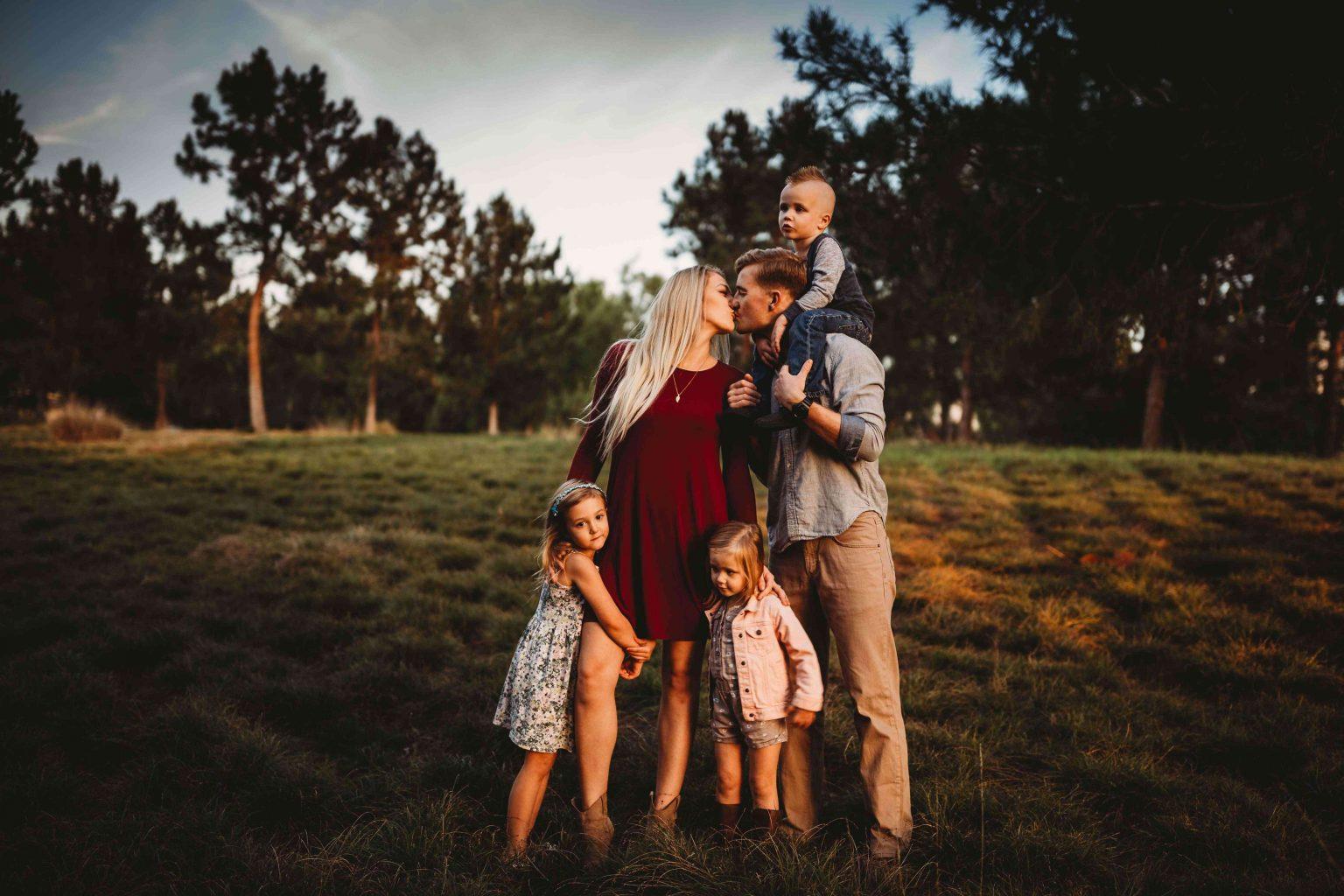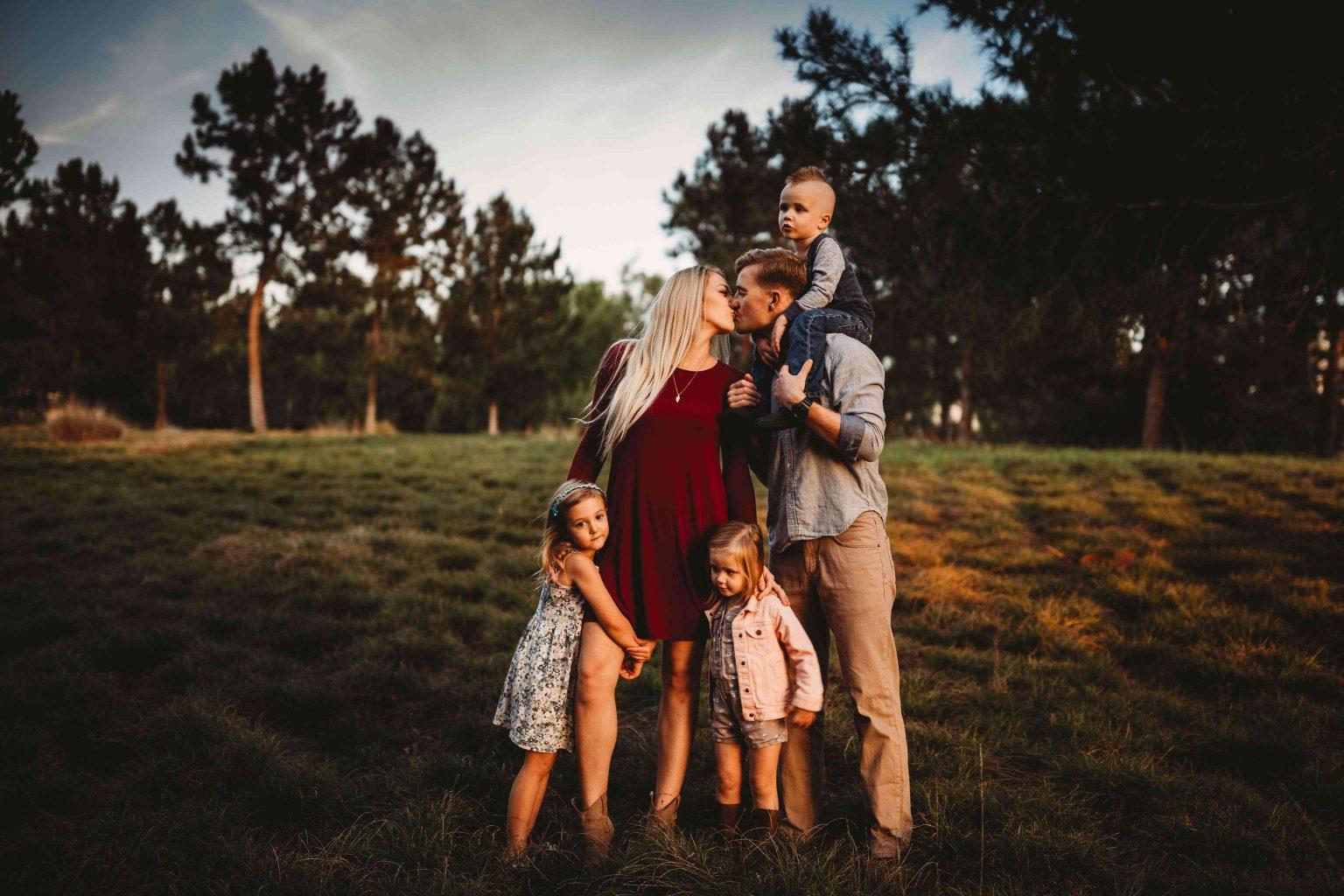 I am so honored to write this guest post for you to read. My name is Erin, I am a mom of 3 including twins, and a military wife. My site, Ma of All Trades, is a busy mom guide to simplifying your family life. The main goal is to help parents, especially moms, make daily life a little easier so that, you can enjoy more time with your family. Because, I understand that we are all busy, I focus on ways to help you with the least amount of effort or cost. I also wanted to thank you for taking the time to read this post! For more tips and tricks to improve your day to day, visit http://www.maofalltrades.com or keep up with us behind the scenes life on Instagram @maofalltrades.
---
Visit our Spring Tips for Moms Guest Blogging Series!