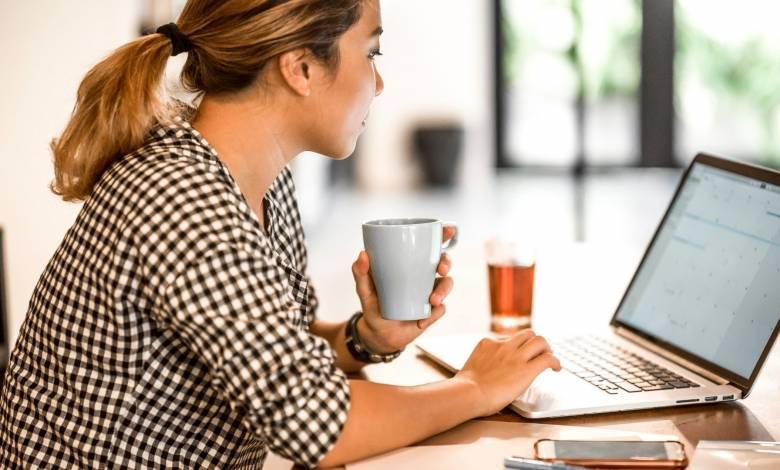 While finding leads is the most important task on hand for many entrepreneurs, there are a few for whom their lifestyle is an essential part of the business. Imagine having a business that is a part of your lifestyle! Won't that be great? It is not like starting a company and shaping your life around it but the other way round. Changing your mindset on how you can add your business into your life and thrive as an entrepreneur is something that takes time to learn.
If your business can be a part of your lifestyle, there will be no slacking, no delay but how can you do it without changing your lifestyle and feeling like a failure? The Mind Designer has some great programs that can help you with this. Such entrepreneurs use their creativity to make the most of their creativity, skills, and talent to make their business and life a total success.
It is not always necessary to have a 9 to 5 job or be busy as an entrepreneur. One might want to grow while still meeting their lifestyle needs.
So, today in this article, we will talk about ways to help fit your business into your lifestyle and how to thrive as an entrepreneur using tips from The Mind Designer.
 1. Your lifestyle is stopping your success
Is your lifestyle stopping your success as an entrepreneur? Sometimes we are stopping our own selves from success by not being able to time manage or putting priorities last that should be first. The Mind designer will help change your lifestyle to a huge extent. Start with 3 days of free coaching. Figure out how to get your business started, find those trainings and workshops to attend. Joining a community of people who are focusing on a business like yours is a great place to develop more ideas. Having a community can really help you thrive as an entrepreneur.
To develop a business model, first and foremost, you need to evaluate your lifestyle and your needs. How much money is enough for your lifestyle, what are your priorities, how much time you want to put into work, any other factors that should be considered here, etc.? A flexible schedule and the freedom to work from anywhere attract them.
The freedom to be their boss and chase their dreams is what drives their life and the business. If this is something you might struggle with, there are programs out there to help you! The Mind Designer has a program called Build + Launch where they help you launch your business along with live business coaching with their founder and industry leads and more!
 2. Money isn't rolling in
Another mindset change is that you aren't making enough money so it's time to give up. What your new mindset needs to be is that the sky's the limit and it hasn't happened yet. Start planning out ways that you can increase your money intake. Let's take a very simple example to understand this. Your business is growing well, and you are planning to expand. Well, that means a lot of responsibilities are coming your way. While some of you might be okay with this, others might not see this through. This is where coaching with industry leaders can come into play to help make you the money you are looking for when starting a new business.
The main mindset here is to prioritize your life needs and then figure out a number that should be enough for you. You can calculate it easily, considering all the factors right from your monthly expenses, sources of income, business expenses, luxury expenses, etc.
 3. I don't know my "why"
Next, you need to figure out why you want to do this? What is the point of this business in your life? These purposes will be the guidelines and boundaries and give you a roadmap that will help you slow down and plan accordingly. You need to focus on your skills, interests, and strengths that will reflect in your work.
The Mind Designer can help you change this and find your "why". Nastassia has spent a decade developing her expertise and she has helped other women who find their "why" and their passion for running your own business. Don't give up if you are struggling with your "why", get into the deep mindset change with Nastassia, she can help work on your business plan.
 4. I don't have enough time
Honestly, no one ever has enough time for anything! So, if you begin to realize that from the beginning, you can change that mindset to where you need to work things into your life. You can think about how much time you want to invest here. Are you looking forward to working full time or 20 hours a week or maybe 2 or 3 times in 2 weeks? You have got a lot of options. All that you need to do is see which one suits your lifestyle.
 5. There's nowhere to put my business.
Are you looking for a business that can be operated remotely? A physical location might bring in a lot of boundaries and may not be preferable for mindful entrepreneurs. You could probably look for something remote so that it fits your lifestyle needs. Maybe you have some other commitments, and it is fine for you to be physically present in a location and work with your team. That sounds great, too.

6. I cannot balance my work with my life.
Another mindset that we must think about, are you ready to find the free time where you believe there is none. Once you start looking, you will find it. If you are trying to incorporate a job which can fit your lifestyle you probably should look for something which will make it easier to help balance your work and personal life at the same time. Trying to build something around your hobby or passion will make it easier to focus and implement.
Let's say you love gardening and you are thinking of starting a business. There can be so many ideas. You can start with vlogging about your little home garden. You can share all the ideas, tips and tricks that will help your audience know more about the process. They will surely benefit from your ideas.
Or, you can start organic farming on a small scale and try to expand it as and when it starts growing. So, here you need to see what exactly would fit your lifestyle better. While the former one is good for those looking to travel and preferring something remote the latter is good enough for those who can dedicate quite a good amount of time into this and stay put at a location for long.
My followers will get $50 off from the regular price of the challenge, so it's $47 for you, instead of regular $97. Use this discount code: TEACHWORKOUTLOVE
Conclusion  
Once you have figured out your lifestyle, it will be easier to consider the pros and cons of various business models and then decide the best one for yourself. Making your business a part of your lifestyle will come through these ideas itself. All you need to do is check out all the options.
The Mind Designer consultancy is meant to coach you based on your needs. Whether it be a new business venture, or you are working on growing your current business, there are great program choices for you. The company focuses on providing 1 to 1 monthly sessions, brainstorming events, and conducting workshops. You get access to pre-recorded sessions, great marketing materials, and you can easily re-share the content on any platform.
If you are planning for a business you can start with those things that are your hobby or that you might be passionate about. So, the clearer your lifestyle needs, and goals are it will be easier to fit into the business as per your existing lifestyle.