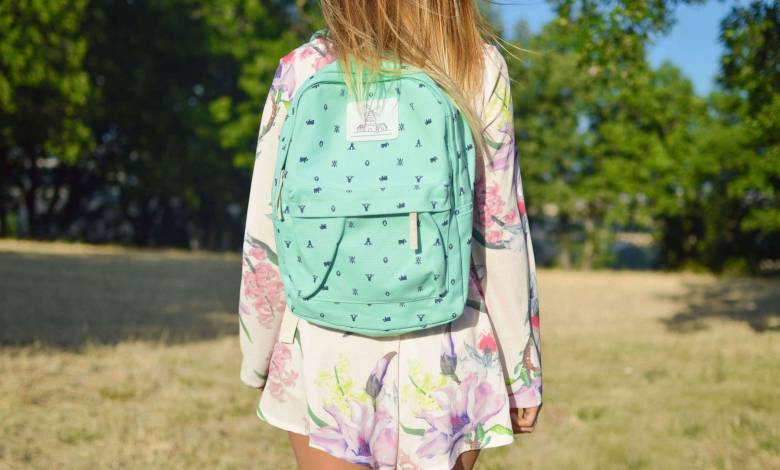 As a former teacher and mom, I completely understand the back to school craziness! There are things you can start doing now to get back into that routine and prep for an amazing school year. Start your kids (and you!) off on the right track this year with these five back to school tips.
Photo by Jeremy Bishop on Unsplash
Get into the routine before the first day of school.
 It's hard to set that alarm to go off when you do NOT have to be at the bus stop for 7:14 in the morning, but start at least a week before you HAVE to be there. You know your kids best so decide how long they need to "practice" going to bed early, waking up and doing a run-through of your morning routine. When my little intern started kindergarten, we did our morning routine for about a week before school started last year.
A huge part of our routine is reading books. One of my favorite books to read to get ready for back-to-school is The Kissing Hand. Click here for activities and ideas to go with the book as you prep for this school year.

Tip: Set up early morning play dates and actually get out of the house a couple of those days. It makes it worth getting up early and being ready to go!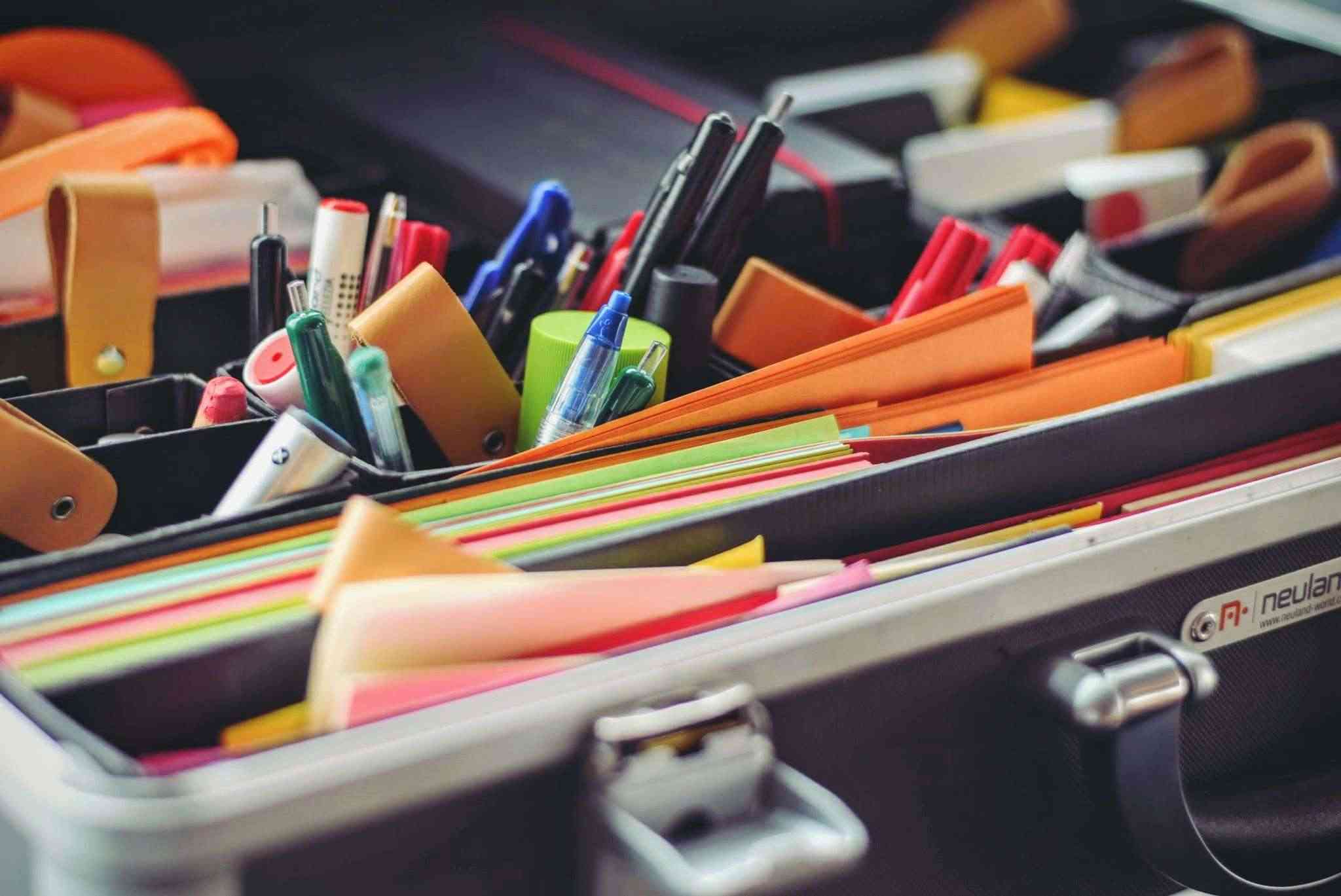 Help your child gain independence now.
This tip is more for those early elementary years. They will most likely eat in a cafeteria. In kindergarten, sometimes there is an aide that eats with them. They can help open thermoses or snacks; however, remember there are usually 20+ students they need to help. If your child is waiting for a cafeteria hostess to come open something for them, they could honestly have their hand up the entire 20 minutes they have for lunch. So, start now! Help them learn how to open that bag of Pirate's Booty without spilling it everywhere. Practice twisting off their water bottle cap or putting the straw in their juice box.
Tip: Teach your child to eat something they CAN open while they wait for help. This way they've eaten some of their lunch!
Make a list of lunch ideas together.
If your child is buying lunch, you can skip this tip (and please know I'm very jealous of you!). I have a very picky eater, so it was extremely overwhelming at the thought of packing a lunch every.single.day. last year. First, it gets easier! The list helps.
My little interns have a Bentgo lunch container, so I assigned food groups to each section. Remember, I have picky eaters, so make lists that work for you and your kids' tastes!
Crunchies: Pirate's booty, Goldfish, bunnies, any type of chips/crackers
Fruit: cut up strawberries, grapes, blueberries, apple slices, cantaloupe, etc.
Veggies: carrot sticks, peppers, or celery (add more if you're kids eat more!)
Large section: bagel with cream cheese, peanut butter and jelly, hard boiled eggs
Small dip section: This was random- raisins or peanuts, sometimes a dip for their veggies like peanut butter or ranch dressing
Tip: Make as much of the lunch as you can the night before. (I saved sandwiches and bagels for the morning so they didn't get soggy, but it was nice having everything else made!).
Set up a supplies or organization station now.
Where are the backpacks going to be hung? What about all of those papers that come home from school? (Even with email communication, get ready for lots of recycling!). Where will your child do their homework? What does your after school routine look like?
It's fine to switch things up during the school year as you notice things aren't working, but try to think about these things now. We have a little backpack station where they leave their shoes for the next day and if it's jacket season, their coat goes on that hook as well.
As for the paper system, let me know if you figure out a good one! Right now, I just leave out important reminders for the following day right on the counter so I remember to put them in a red shirt or whatever the plan is for that day. Honestly, a lot goes right into the recycle pile after I write it in my calendar!
Tip: My biggest teacher/mom recommendation is around homework. Please don't expect your kids to come home and do their homework right away. Give them time to play, have a snack, run around, and do whatever they want for at least an hour! It's a long day for little ones, so you want to give them time to release some pent-up energy before you dive into homework.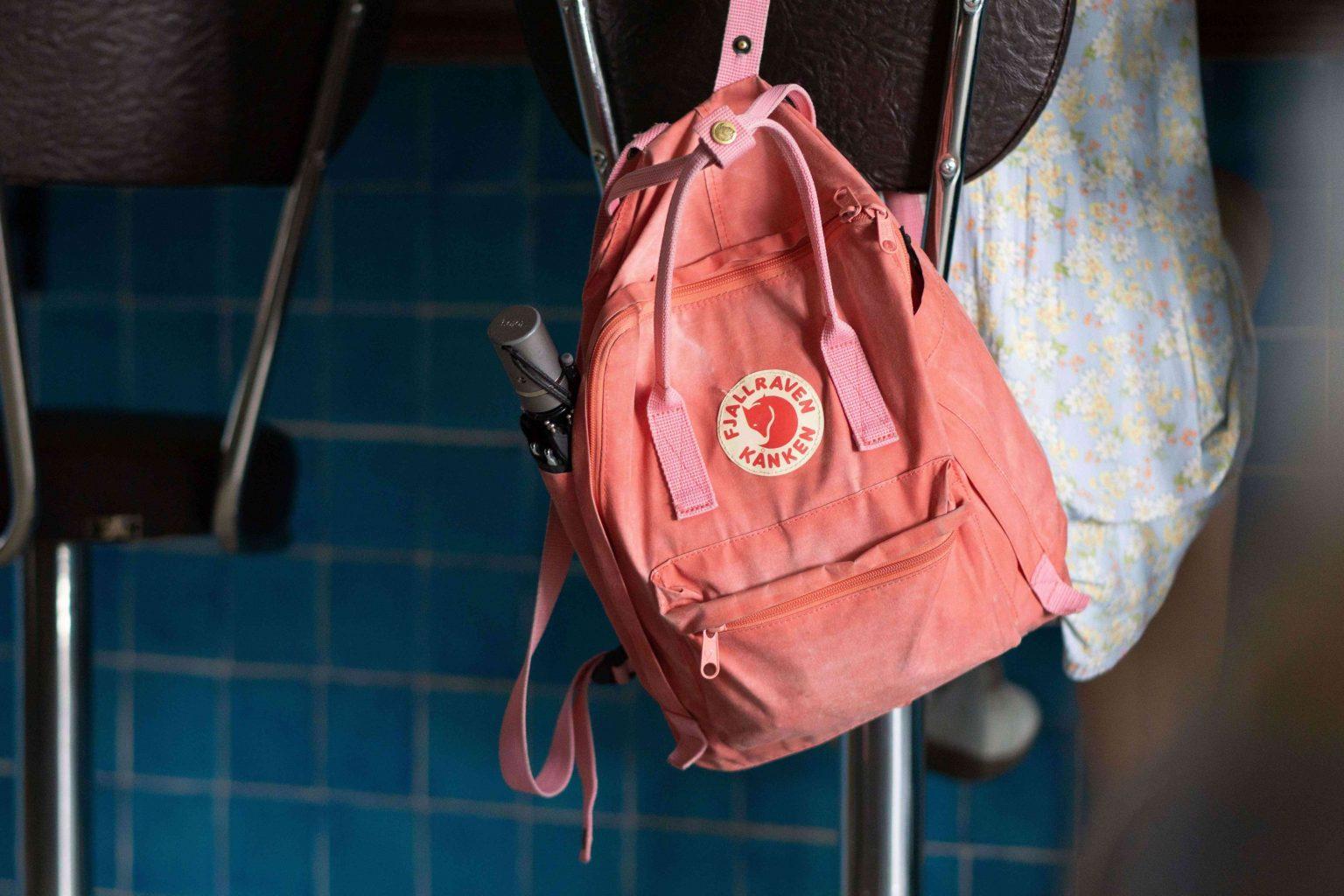 Photo by Charlie Solorzano on Unsplash
Remember, your feelings directly impact your kids! Stay positive, be consistent, and patient!
Even if you are dreading the back to school schedule, don't let your kids know! You can acknowledge their feelings, "I loved spending time at the pool with you this summer, but now it's time for another adventure." If you are negative about the start of another school year and getting into a routine, they will be too.
Know that the first couple of weeks may be rough as everyone adjusts to the new schedule. Try to mentally prepare for that (this was really hard for me!). Your child may want to run inside and tell you everything about their day, or they may want time for themselves. Give them what they need and ask questions about their day as you eat dinner. Don't overwhelm them with questions when they step off the bus.
Tip: Patience is important. There may be more than one meltdown (yourself included!) from this new schedule and exhaustion. Give yourself grace and remember, in a month or so, everyone will be back into the routine!
Did you enjoy The Kissing Hand? Are you looking for a list of 10 books to inspire your kids to love to read? Click to download your list and start developing that love of reading!
Featured Photo by Pete Bellis on Unsplash
This post may contain affiliate links. Please visit my disclaimer page for more information.