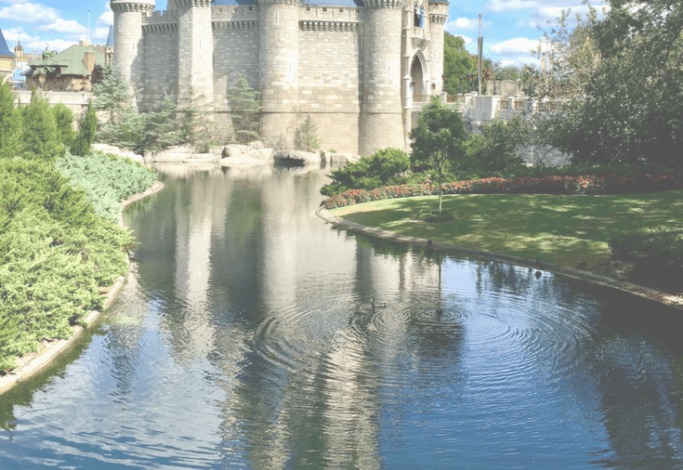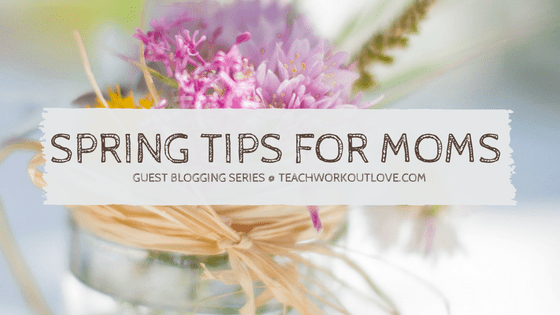 Spring is here and it's about that time to start planning your next getaway! As you all know – any family vacation takes a lot of preparation. It takes financial, accommodation, and mental preparation [especially if you have kid(s)]. 
Once you start your planning for your vacation remember these things:
It doesn't have to be expensive
It can and will be fun
It's possible to plan and not go crazy, I promise you this
Our most recent family vacation was spent in Disneyland this past Fall and it was a BLAST! My daughter thought she was in a dream the entire time!
Here is a list of questions that first ran through my head when my husband and I decided that Disneyland was our next destination.
How much will it cost to get there?
Where are we going to stay?
How often are we going to eat inside the park?
What does our transportation look like when we get there?
How many days are we going to spend inside the park?
With a toddler – how much will we be spending on souvenirs?
To answer each of those questions I'll go a little more into detail. I do want to pinpoint that the way we saved money on this trip for us doesn't mean it will equal out to be the same price for everyone else, as each family may have more or less people they are paying for. Also, Disneyland ticket and in park prices can and are subject to change. This is just worked for us this past time.
How much will it cost to get there?
My husband and I used to live in Southern California a few years back (before kids) and we didn't have to worry about airfare at the time, just the gas to get there. So if you already live in Southern California or anywhere remotely close you are already saving TONS on this vacation.
However this time we didn't live very close to Disneyland. We are living right outside of Spokane, Washington and because my brother in law was getting married the day before we were wanting to leave for Disneyland we flew out of Portland, Oregon due to the location of the wedding. It worked out great! Plus I LOVE flying out of PDX, it is my favorite airport so clean and efficient.
When my husband and I booked our tickets in March of 2017 for our Disneyland Trip that was going to take place in October 2017 I had to make sure I had all of my ducks in a row. What I mean by that is making sure that I had compared prices from all different airlines and websites (i.e. Expedia, Travelocity, Alaska Airlines, Southwest, etc). One of the things that worked in our favor was that my Husband had traveled to Chicago the month prior (February 2017) and due to the weather at the time his flight back home was delayed so he had to stay in a Hotel for 2 days and was given a flight voucher. If you don't know what a flight voucher is or have never gotten one before it is like a paper gift certificate presented to you by the airline that your delayed flight was through and there is a voucher number that you redeem a future booking with them for a reduced airfare price. I believe his voucher was just under $200. So whenever you receive one of these vouchers make sure you hold onto them for future use and just double check when you have to use it by.
When March came and it was time to purchase our airfare I called one of the customer service representatives to book our tickets. Not only did we get almost $200 off because of the Flight Voucher but my husband is Military so we were able to get a military discount off of our total price which made our entire round trip airfare for 3 people only $115 total! We were able to save a little over $300+ by using the Voucher and the military discount. Now I understand not every family has the option to use a military discount but those who do, PLEASE take advantage of it. It saves you SO much money and they wouldn't have the discount as an option if they didn't want military families to use it.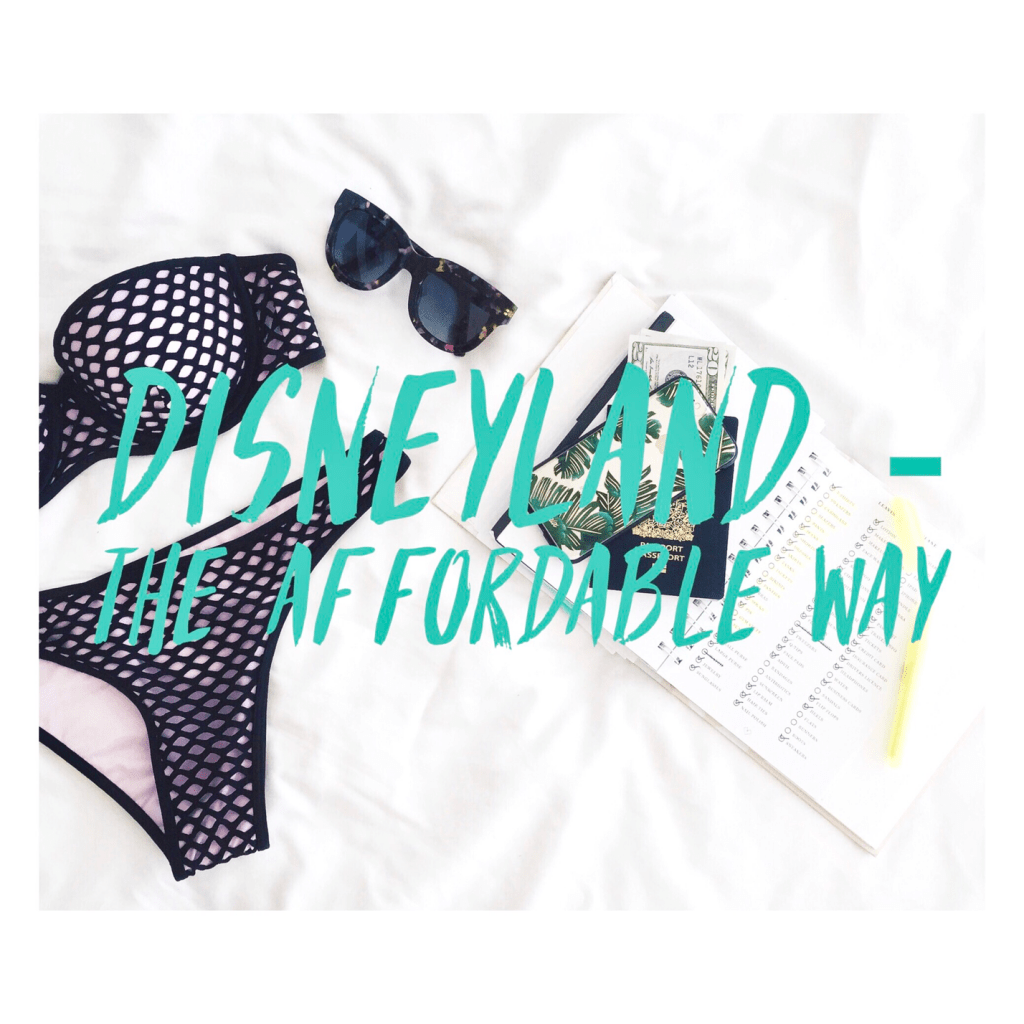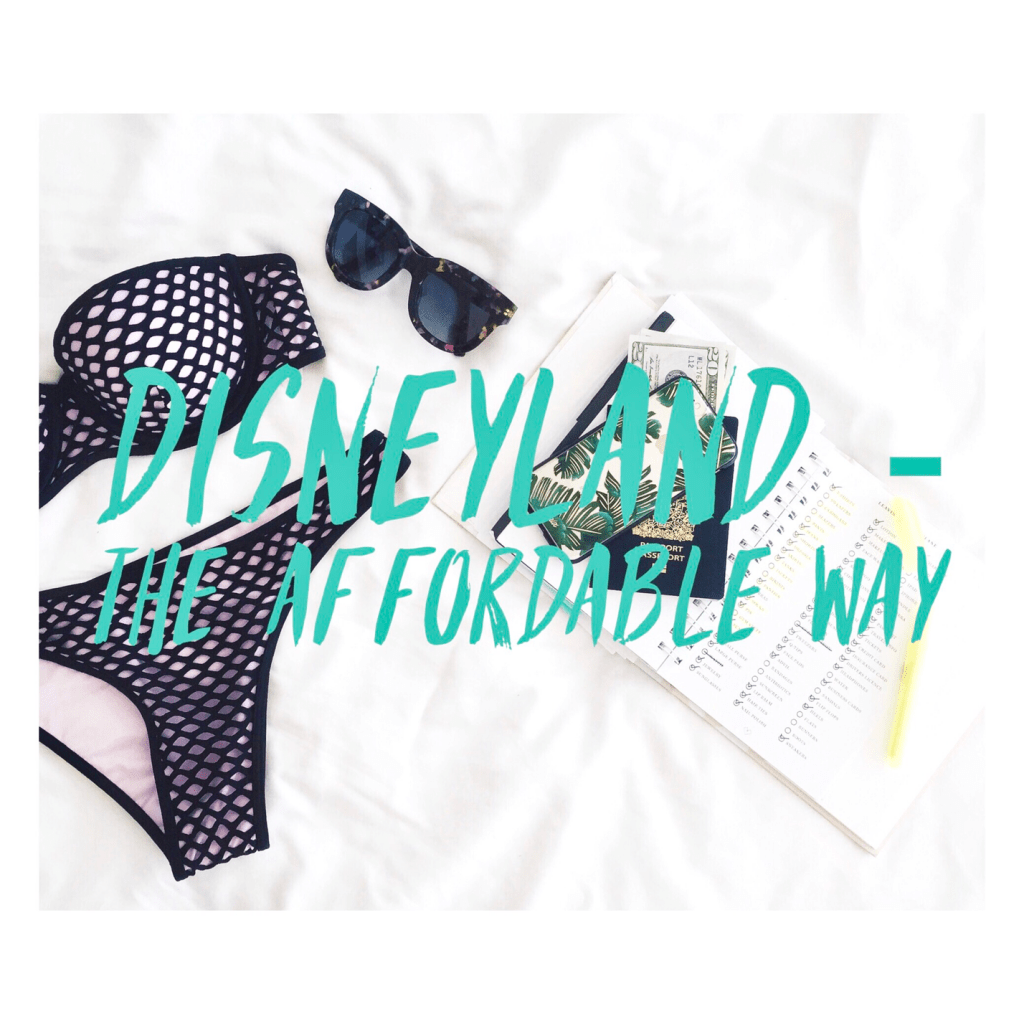 Where are we going to stay?
Once we purchased our airfare we were able to start looking at places to stay. We were going to be gone for 7 days and needed something affordable because 7 days at cost per night can really add up depending on what is available at the time of your travels. After a few days of comparing prices and places we landed on a rental home through Homeaway.com just a couple miles down the road from the Disneyland Park entrance. It was perfect! We had family that was also going to Disneyland at the same time we were so when we found the rental home it was big enough for all of us to stay in. There was 8 of us adults total that was going to be on this Disneyland trip and based off of the total price of the home each adult was only responsible for the cost of almost one full night and that's it! We saved BIG BUCKS here! What was nice about the house is not only did it comfortable sleep all of us but of course it had a fully equipped kitchen and backyard heated in-ground pool. What more could we ask for.
How often are we going to eat inside the park?
This was an easy answer, not very much. Although you need to find tummy room for Disneyland's signature mickey mouse pretzels and Turkey legs, you really don't need to purchase all your meals inside the park. If you decide to rent a home with a kitchen like we did then you meal plan, and I will go into a little more detail about this later and how we made that successful and affordable as well. I purchased a smaller insulated lunch box before our trip, found at Hobby Lobby to store all of our snacks. What's super nice about Disneyland is that unlike the movie theater or security at the airport you can bring in liquids. So we weren't restricted on what we could and couldn't bring inside the park for our meals. We set aside 2-3 single meals that we were going to eat inside the park to make it affordable and so that we didn't waste the food we did purchase from the grocery store that was being stored back at the house.
What does our transportation look like when we get there?
When we were looking for a rental house to stay in we wanted to get as close to the park as we could. We are all fairly young and in shape so it made walking to the park easy. When we found the house we mapped it out and found out it was about 1.2 miles from the parks entrance. We also looked up via both the Uber and Lyft app approximately how much it would cost to get a ride from the house to the park just in case we stayed at the park late or we were just that tired from all the walking. Luckily it would only cost us about $4.00 before tip for a one way ride. Very affordable! Especially if you only plan to use this service a handful of times throughout your stay vs. getting a rental car for at least $30 a day + fuel. Because we weren't renting a car and we were flying into LA it was about an hours drive to the rental house from the airport. With no shuttle that would go that far we took advantage of the Lyft service. Our fare ended up being about $46 dollars for a one way. We only had to do this 2 times, again saving us money instead of renting a car.
How many days are we going to spend inside the park?
Since my husband is retired military we used the military discount on our park passes. We did a 3 day park hopper pass (because you can't go to Disneyland and not go into both parks). We only had to pay for my husband and I because my daughter was still at the age where she qualified for free entry. For a 3-day hopper pass it was only $168 per person or $188 per person for a 4-day hopper pass. We thought 3 days would be more than enough time. This came to a total of $336 for all 3 of us. We saved hundreds with this discount because for one person without the military discount for a 3-day pass is $330. That price just made my wallet cringe. I understand that not everyone has the option to use this discount so please do your research with pricing and plan and save smart so you can afford your Disneyland trip. It will all be worth it!
With a toddler – how much will we be spending on souvenirs?
I wanted to spend as LITTLE as possible on souvenirs. Although I wanted to make it memorable for my daughter I also didn't want to break the bank in the process. Plus, she goes through so many phases that who knows if she will still like the same characters 6 months from now? I went onto Amazon.com and found a few Disney ears for a third of the price. I also went to Walmart and Target and found a few Minnie and Mickey Mouse tops for all of us for $6 or less. A toddler wont know the difference. The only things I DID budget for while we were in Disneyland was on of those Ear Hats that they embroider with your name on it and we and my grandma each gave my daughter a Disney store gift card with $25 to go spend on whatever she like in the store and when she spent it that was it. We also had one surprise in store for our daughter. There is a Bibbidi Bobbidi Boutique inside the Disneyland Park that young girls get a princess makeover. There are different levels of packages to choose from. The package we chose was the Courtyard Package fro $109.95. In this package you get:
Hairstyle—choose from Fairytale Princess, Disney Diva or Color Star looks
Shimmering

makeup

Princess sash and cinch bag
Face gem
Nail polish
Trendy tutu
Bibbidi Bobbidi Boutique t-shirt
We also (as a separate purchase) let her pick out a princess dress and shoes to wear. It was an experience I and my husband nor my daughter will ever forget. The workers were so fantastic!
With planning a family vacation it can be super stressful, but if you really take the time to research and plan accordingly you can save BIG.
There are so many different promotions and discounts out there to make your next family vacation affordable and fun. Plus who said fun had to have a big ticket price or any at all!
Thanks for reading & happy Vacationing!
If you haven't already please subscribe!
https://elandemxo.wordpress.com/
Email – [email protected]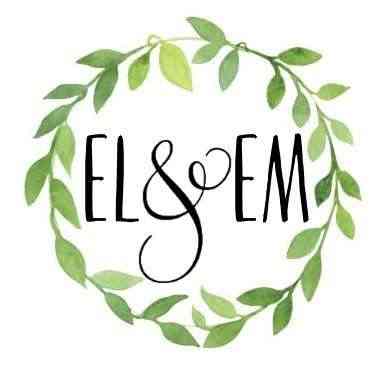 So happy you stopped by! My name is Morgan and I am 25 years old and live in the Spokane area. I started out with journaling and have decided to branch out and blog! I am a mom of two girls. I got married young at the age of 20 to my High School sweetheart. On my blog you will find great growing content full of tips and tricks. From DIY a to all about the kids. A big thanks to everyone who supports me, I couldn't do it without you!
---