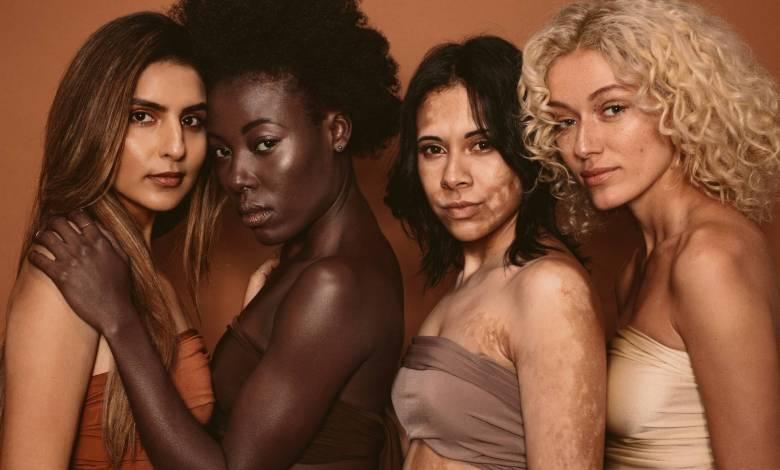 For a busy mom, the home is no less than a battlefield. You have to be alert around the clock, taking care of the battalion (the kids) and fighting against the foes (outside chores). In the meantime, you forget to take care of yourself the way our soldiers stop thinking about their life and family. In the pursuit of providing the finest lifestyle to your kids, you fall prey to a poor self-care routine. To ease the busy moms in making their existence more beautiful and alluring, we have come up with these 10 helpful beauty hacks.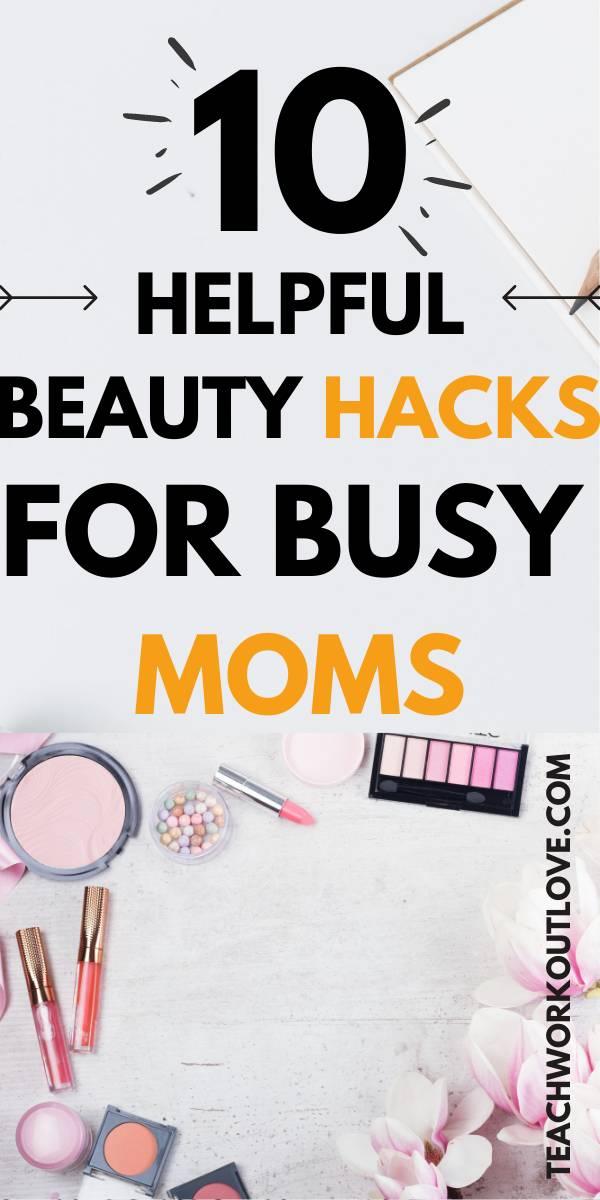 1. Prefer to show natural nails
No extension or artificial nails can replace the beauty of how it naturally looks like. You must pursue being natural by improving its appearance with spotless filing and polishing. If you are habitual of biting your nails, you can polish them to hide the insecurity and nervousness in your personality.
Try different tips for a manicure to keep them fresh, clean, and shining. Busy moms may find it hard to spare some time for self-care, so they must keep a check on manicure appointments and try not to miss any.
2. Master the art of combing
Every day comes with a series of challenging tasks that you have to plan and execute one after another without messing one task into another. Waking up to such a hectic day routine full of energy but finding your messy hair may be a disappointment. It may make the day worse if you are not good at making braid or any other quick hairstyle.
The top bun comes to your rescue. It is a great time-saver in working with unwashed hair and allows continuing the planned tasks without looking awful. Search for a few tutorial images or videos and you will easily master the top bun.


3. Accept the nature you
You have heard it right that beauty lies in the eyes of the beholder. A mom is often busy doing domestic chores. They are sometimes engaged in the corporate world too. In such a scenario, keeping with the latest fashion and beauty trends is almost impossible.
Your parenthood demands more focus on the upbringing of the kids so you must accept your natural and simplest looks. Try not to observe what other women of your age are doing. Stay in routine and do what you have been doing for a long as it can be managed with an active routine.
4. Have the simplest haircut
Every hairstyle requires an ample amount of time in taking care of it. If you are not available to spend half an hour every day on hairstyling then go for the simplest and low-maintenance cut. Busy moms need to be careful about their presentation even after dressing their kids. They may want to spend as low time as possible combing and styling their hair.
The low-maintenance haircuts suit their needs and personality the more. For example, Blunt Bangs, Tousled Pixie, Overgrown Shag, Cascading or Tiered Layers, Choppy Bob or Lob. For more ideas about easy and manageable hairstyles, you can look into the haircuts of your married friends and family members. Adopt this trick to manage hairs brilliantly besides giving birth to kids and taking care of them.
5. Get expertise in multi-tasking
A busy mom has a lot of things to accomplish. Among the great list of activities, you can segregate the ones you can carry together. The way you carry cooking, baking, and laundry altogether, try doing multiple beauty hacks at the same time. You can find multi-tasking products for them too. For example, apply a 2-in-1 with sunscreen and moisturizer rather than having separate tubes for them.
6. Cover dark circles
With kids, you do not know how many times you have to wake up in the wee hours to feed and clean her. It disturbs the sleeping routine which eventually results in dark circles around the eyes. To hide them, you must keep a good variety of concealing creams in beauty accessories. Apply them as a quick fix while planning to sleep with the baby's schedule so that you can get rid of it the natural way.
7. Have a great shoe collection
A mother is satisfied after finding a perfect pair of shoes for her son or daughter. Mothers are passionate about dressing up their kids that they often forget to get shoes for them. they are left with the only option to order ladies shoes online according to their colors, size, and style preferences. The online stores do not require them to step out of their comfort zone as whatever they choose to order is delivered straightaway to home.

8. Buy anti-aging serum
Looking beautiful and attractive is all a busy mom need, but it may require a lot of struggle in achieving so. There is no need to have separate treatments for blackheads, dark spots, or loose skin of your face or neck as it is a complete waste of time. A quick tip is to use an anti-aging serum to skip about an hour of makeup application. It is the simplest alternative, however, you may need to test a few of them from the market and choose a reliable one.
9. Try baby oil
Get to know the unusual benefits of baby care accessories in your drawer. The baby oil can be used in the finest application of mascara. If the mascara you wear imprints in the upper eyelid, you can apply a drop of baby oil and it will prevent your look.
10. Egg white for face
The egg is one of the best protein supplements you can apply on the face for refreshing looks. Take 2-3 egg whites, stir them until it turns into white foam. Put it gently on your face and allow drying. Once it dries, put water on it to remove it. It is a natural and affordable treatment for making your face glow and attractive.
Final words
Taking care of yourself is more than a challenge when you have kids to look after. Being a mom is a full-time job where you are left with little free time and lots of self-care activities. I hope the above-mentioned hacks may help you in retaining beautiful looks.
This post contains affiliate links and I may receive a commission, at no additional cost to you, should you purchase through one of my links. Please see my disclosure for more information.