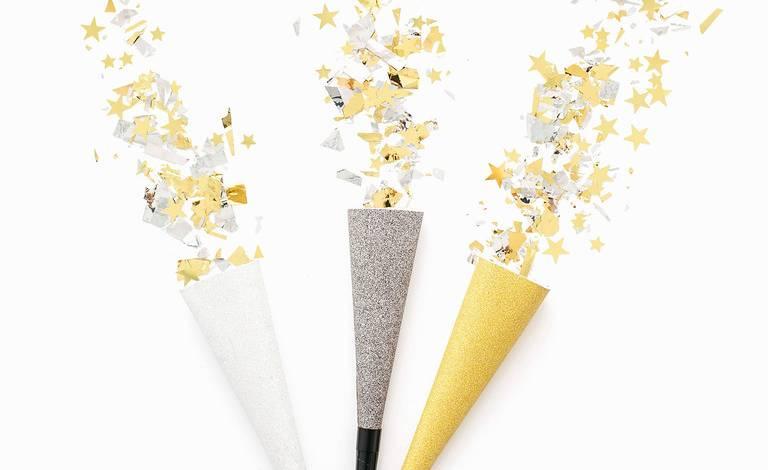 Whether it's your child's first New Year's Eve or their second (or third), it's a great time to celebrate the joys of family. A New Year with baby is fun, especially when you plan to make the most of the special night with your favorite little person.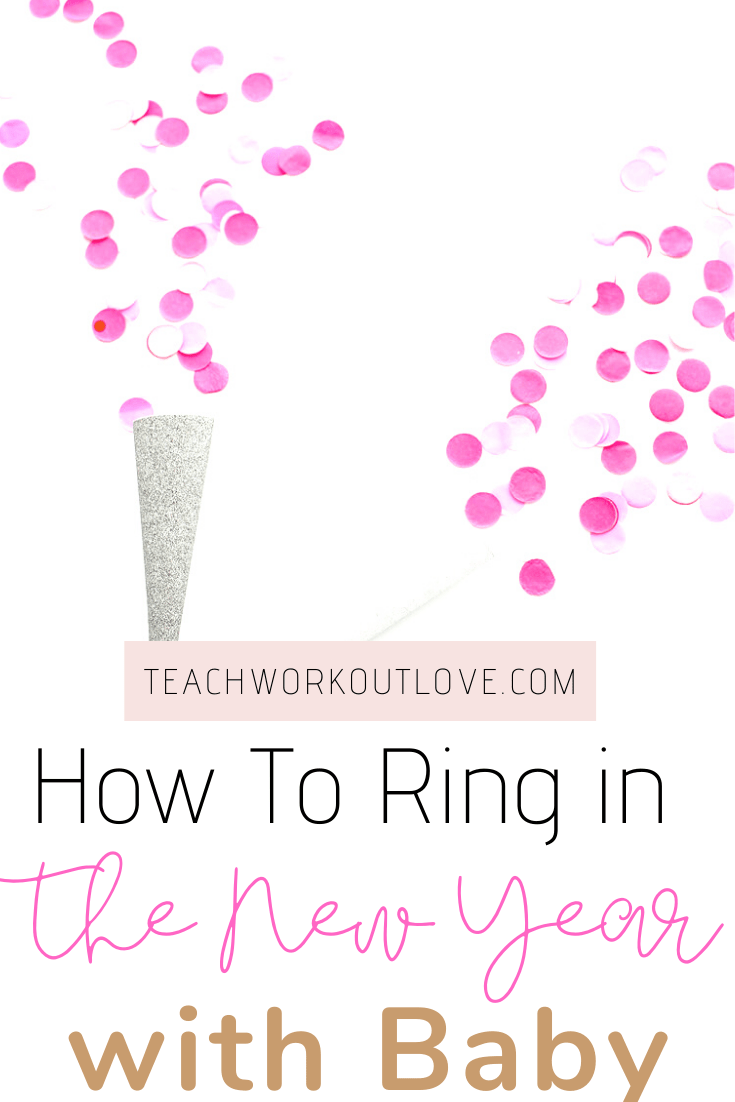 Let the Planning for New Year with Baby Begin
Make time in your schedule to start the plan for NYE. While you're likely already groaning at the thought of trying to fit something else into your busy schedule, it's easier when you use an electronic scheduler.
Choose one that is shareable with your spouse or other family members so that they can help with putting the plan together too. After all, parenting is a team effort!
Top Ways to Celebrate the New Year with Baby:
Play Dough It Up at Home
Did you go out dancing or to a fancy ball on New Year's Eve before becoming a mom? Now you can modify that outing by taking it into your own house and making it kid-friendly. A fun activity to have ready for baby is play dough. Most tots love to squish and touch it – as do plenty of adults! You can make your own batch using this recipe. There are options to color it, and it's simple to cook up for hours of entertainment over the coming New Year.
Dress Up Time
Dress up games are great ways to start invoking your babe's imagination. While a lot of parents focus on Halloween for costumes, who says they must come out only in October? Put on your recently-worn costumes to get good use out of them this year, or dress everyone up in a theme, such as glamorous or funny. Another option is to make costumes at home on NYE. Gather feathers, strips of construction paper, and other crafty items to make crowns and other head pieces to wear throughout the evening.
Look Back on Photos
Over the past year, your bundle of joy has likely grown quite a bit. Both in height and weight. And you've likely been snapping pics at all of the firsts, from their initial bites of solid foods to using a walker for carpet to work up to their first steps. To help celebrate those milestones, spend time looking through the photos as a family. Sit down with baby and look through the snapshots in albums or scrapbooks, reflecting on their development. You'll likely laugh and tear up a bit at the memories from the past year.
Make Resolutions
Just as adults make New Year resolutions, so can youngsters. Have a sweet New Years with baby by thinking about what they'd like more of over the 12 months ahead. For example, your boy or girl would probably like it you put their favorite song on repeat. Why? Repetition is great for your little one's development as it builds up neural connections and improves both speed and self-esteem.
Or maybe they'd like to explore more in the upcoming year. Just make sure to properly baby-proof the house first, of course.
Dance into the New Year with Baby
Speaking of music and exploration, let's combine the two into a New Year with baby that's full of dancing fun. Put on songs that span the past few decades, as well as ones you already know they like to move to around the house.
Put on your PJs as a family and shake it across the living room. Just make sure you first remove anything that's unsafe from their reach or that they could accidentally fall into while busting a move.
Invite Other Kids Over
Have a good-sized place for a party? If so, invite other babies and parents over for a family-filled New Year's Eve. Bring the party to you this time! If your cutie is old enough, bring out the snacks they like to munch on. And make sure that your darling gets a nap in before any guests arrive so that they are in a good temperament.
Set up finger painting stations for the little ones, but only if you're going to have lots of supervision! And have kids' sunglasses as favors to give out to all the youngsters too in different colors. For the attending parents, give them each a piece of paper and pencil, then ask them to write down a goal for the coming year. Afterward, get them each to throw their paper into the fireplace as an empowering gesture.
Have New Year's Day Brunch Instead
If baby tuckers out early, not to worry as daytime is great for going to brunch with loved ones. Plan to meet with relatives and close friends on January 1st for a New Year with baby that no one will forget.
It'll be a memorable event as you all start a new chapter together, with 365 days ahead to grow as a family. You'll likely have more fun than ever with those who are most special around you. And no hangover the next day either!
This post contains affiliate links and I may receive a commission, at no additional cost to you, should you purchase through one of my links. Please see my disclosure for more information.