Whenever you are in need of cleaning services, it must be the best quality that you should get from a company. Spending your days working and nights taking are of the family, professional cleaning is the way to go. You should hire the right people who are qualified to the to do the job and provide a high-quality service without any hassle because after all, you're after the health and safety concerns of your employees. However, what are the characteristics you should mainly look for a certain office cleaning company? You are reading the right article if you are encountering the same problem today. We will show you five important and necessary characteristics working moms need to see from the professional cleaner when hiring. Let's start the list!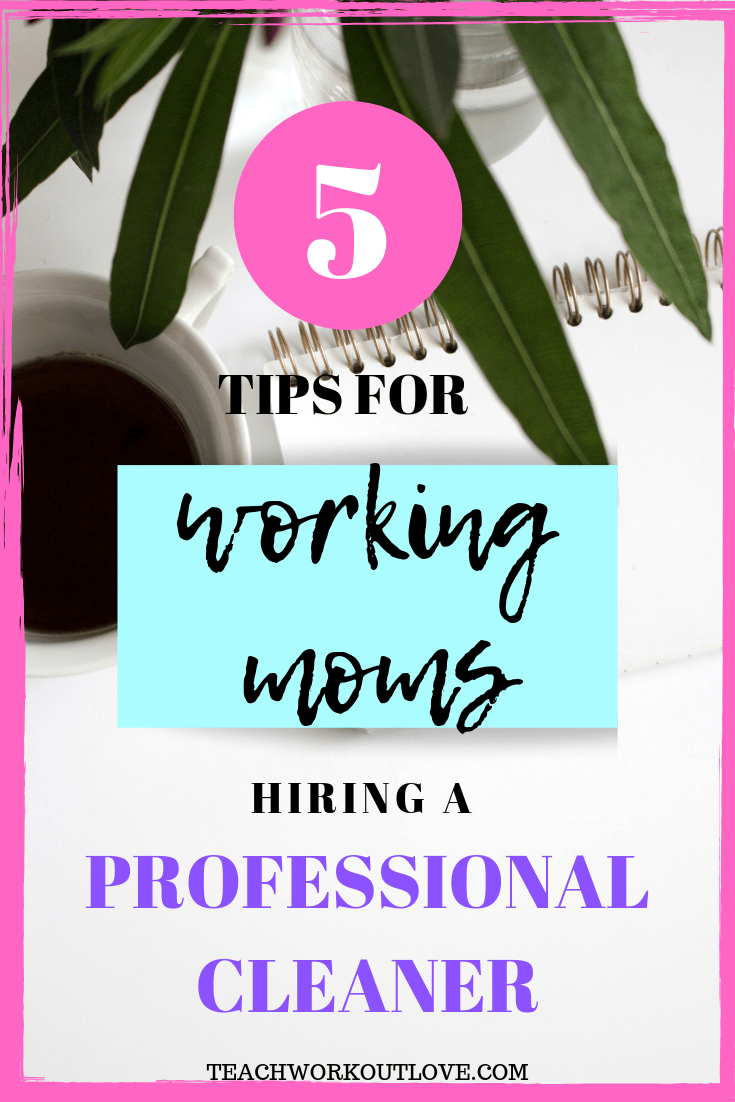 Health and Safety Principles
It is important to know more about the safety measures of a certain cleaning company. Pick the ones that are very mindful about different health and safety cleaning principles in the workplace. At the very least, they should know how to operate safely, identify different hazard points, and other information on how to be safe at work. Checking their sites or asking about it can be ways in knowing about this matter in their company. You do not want any liability when you're looking for a professional cleaning company. You only want the best service you can get from them.
Good Track Record
Another characteristic of a quality cleaning company is possessing a great track record. The history of all clients they handled should have given them a positive review about their services. No matter if it is a big or small client, every cleaning service should be the best for the client.
Every cleaning company should always prioritize First-Class cleaning service. You can check their website for a testimony of recent clients regarding their service, aside from that checking online and searching around Google how well they are doing.
Cleans With Proper Equipment
You should check if they are using the right equipment for the job. Every cleaning company should provide the right and updated equipment for their employees in cleaning services. It is important not just to give a spotless and clean environment in your office, but also make everything germ-free.
Color-coded cleaning is a process in which certain types of equipment have their own label to reduce the spread of germs across the area and increase hygiene throughout the office.
Four main colors to guide cleaners, green for the public and general areas, red for washroom and toilets, blue for dining and yellow for the pantry. Professional cleaners should be aware of how to use the right office cleaning tools and equipment.
Time Management Ability
Working moms are busy and need to find a company that can work with their busy schedules. In finding the right cleaning company for your office, they should exhibit good time management skills. All cleaning services should be done in the least time possible since it could interfere with the work the company has. You should pick the ones that can 100% ensure that the cleaning tasks are going to meet given time that both of you agreed.
You may also look at cleaning companies that are tracking their employees time performance. When the employees are doing the same work, they should also finish it at the same time, as for how the company trained them to be. The company should have a systematic way to organize workload to ensure efficiency. Even if they are just cleaning your carpet, it should be in a timely manner that works best for you.
Honest and Friendly Staff
Along with the earlier points, the last characteristic should be honest and friendly staff from the cleaning company. With this kind of attitude, they can have another job opportunity as well as referral to other offices.
They should be honest regarding breaking something while cleaning. For instance, a part of the carpet has been ripped out. An honest cleaning company has the culture of reporting it immediately to the client and not concealing it. This kind of attitude can bring cleaning companies into different offices and clients with positive reviews and comments.
The right cleaning company for your office should be an established and experienced company, with the right amount of professionalism and work ethics for your intended service. Just by looking at these five different characteristics to various cleaning companies, you can pick the right one for you.
This post may contain affiliate links. Please visit the disclaimer page for more information.