We moms are busy people. In fact, moms are busier than ever before. Even though we are busy, we still want to make sure our little humans get the nutrition and good foods they need to grow big and strong. When I discovered fruit and veggie pouches, I thought I had hit the mom lottery – a food for the kids that was good for them and easy to grab on the go.
But are these pouches really safe?
I guess that depends on your definition of "safe." Most brands are exactly what you would expect, partially fruit and partially preservatives. This mom recommends you check the labels to make sure. According to Product Safety Investigator Kayla Mackie from ConsumerSafety.org:
When looking for the safest option, be sure they are BPA-free, GMO-free, and check the ingredients to be sure they don't contain any preservatives or sweeteners. Just because they say it's organic, doesn't mean it's the safest option."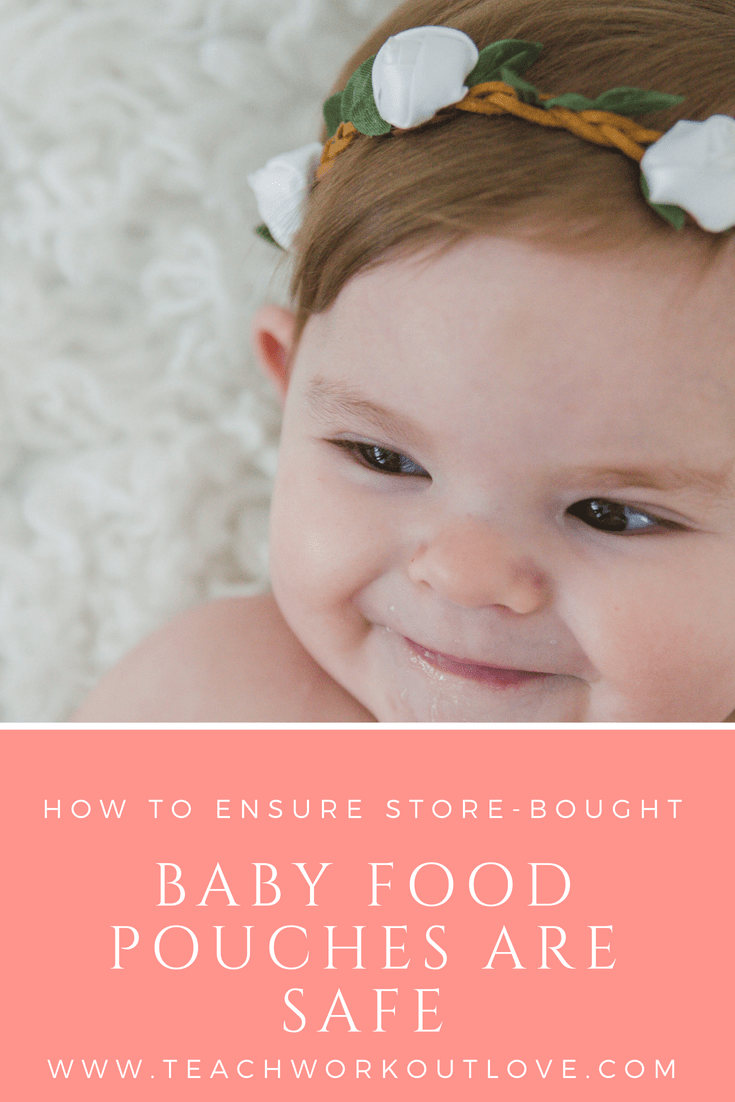 Photo by Melissa Labellarte on Unsplash
Food Safety and Produce Pouches
But in this post, I will focus on something that's a little more in my wheelhouse. Are these pouches safe from a food safety perspective?
The short answer is, yes. But you must be cautious about a few things:
Just because it is shelf stable for a short period of time, this does not mean they are good forever.
There are several brands that make food pouches, and they make them in a way that the food doesn't spoil if used before the "best by" date. It is important to remember that most goods do one day go bad. These pouches are perishable items.  Keep an eye on those dates and store them in cool, dry places – like your pantry.
Wash 'em first.
Unlike baby food in jars, our kids are putting their mouths all over the tops of these pouches. From packaging to storage, the pouch itself may have picked up some nasty germs along the way. Take a quick second and clean the pouch before you give it to your little one.
Look out for holes, etc.
I inspect my kids' Halloween candy like a spurned woman looking for proof of her husband's infidelity. But I didn't think initially that I should be checking my kids' fruit pouches. Believe it or not, it is common that these little packs can get tears or holes in them, which can lead to the growth of dangerous bacteria, mold, and outside contamination. You can squeeze the packs to see if there is any leakage, or place them underwater and gently squeeze to see if there are any air bubbles at the seams.
Use them quickly.
My kids are notorious for not finishing their food. I don't want to waste it, so I'll toss it in the fridge. Most foods are food in the fridge for a few days, but not these babies. They need to be eaten within 24 hours of opening.
So, breathe easy, mama. If you take a little precaution, those food pouches should be ok for your little people!
Read more from Make Food Safe.
This post may contain affiliate links.