If you love chocolate, then you will absolutely love this snack! Trying to find healthy and organic snack foods for yourself and your baby is not an easy task! Snacks that are quick are usually high in sugar, high in calories, and not organic. This year a goal of mine was to try to eat healthier and then feed my family more organic snack foods as well. While trying to maintain my goal for the year, I have also been searching for healthy and tasty snacks for my family too. Snacking is usually where we end up eating badly during the day due to lack of time.
Easy organic snacks for busy moms to eat with their kiddo is Once Again Nut Butter Amore Hazelnut Spread. If you love chocolate, then this is the perfect healthy snack for you.
Facts
The Once Again Nut Butter Amore Hazelnut Spread is from a farm in upstate New York. Here are some of the facts about the product:
Nut and seed butter are all gluten-free certified
Non-GMO Verified
Certified organic
Vegan
Kosher
They have the cleanest label for this type of product on the market and it still tastes delicious. Once Again is also holds a Level 3 Safe Quality Foods certification, which is the highest certification that a company can achieve.
How to eat
The best way to eat Once Again Nut Butter is to use it as a spread. Putting it into a bowl and letting your little one dunk their strawberries, blueberries, apples, or chips into the Hazelnut spread is a great little snack. My daughter really liked when I dipped a strawberry into the nut butter and then handed it to her so she didn't get her hands messy. It is definitely a little bit of a messy snack but it is so tasty that you won't even mind!
Where can you buy it?
The best place to find Once Again Nut Butter is at natural food stores nationwide. Once Again Nut Butter Amore Hazelnut Spread's website has a full list of locations to search your area to find the specific store that sells it and then go!
Did you know?
Just a little fun fact about this company is that their raccoon logo was named after a Beatles song Rocky Raccoon and they named the little guy Rocky because they had found four baby raccoons on their factory grounds. They were raised on organic nut butter, then released back into the wild.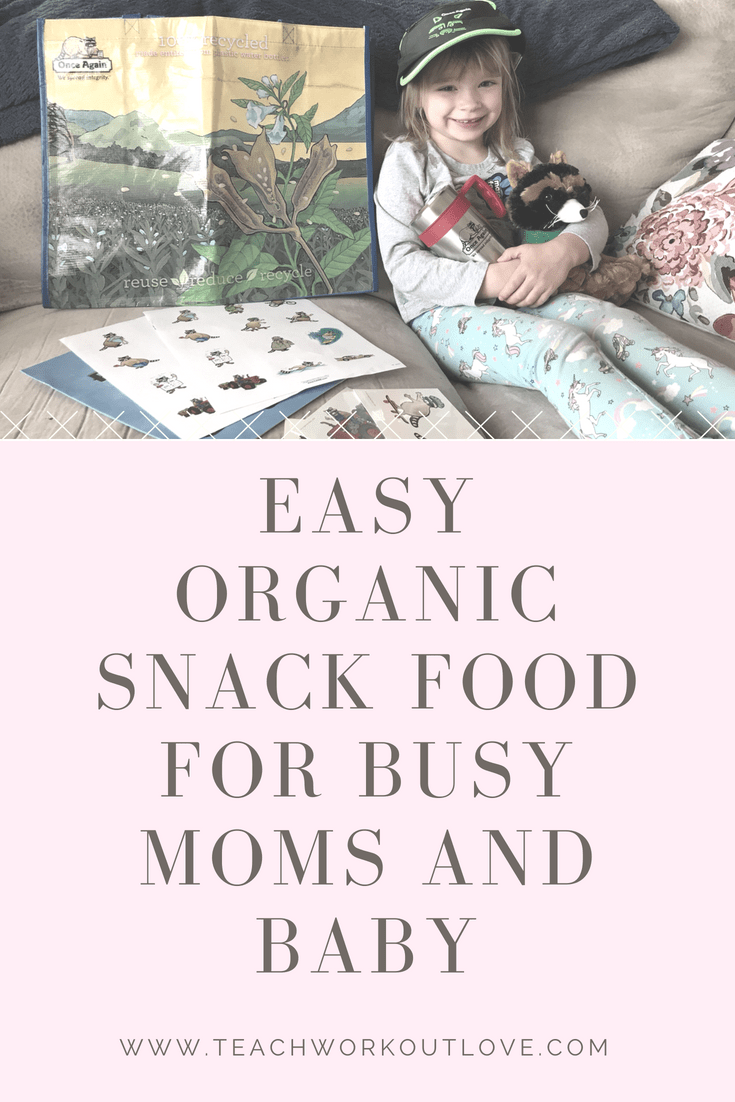 Featured Photo by Kelly Sikkema on Unsplash
{This is a sponsored post and I received this product for free from Moms Meet (momsmeet.com) to use and post my honest opinions. Please visit my disclaimer page for more information.}