Winter is the most wonderful time of the year, but sadly, not everyone sees that. The cold is only magical as long as you're having fun. Luckily, there are amazing ways to make your kids fall in love with winter and cherish it as much as you do. One of those days is definitely taking them on winter trips to show them the full magic the snow and the cold have to offer.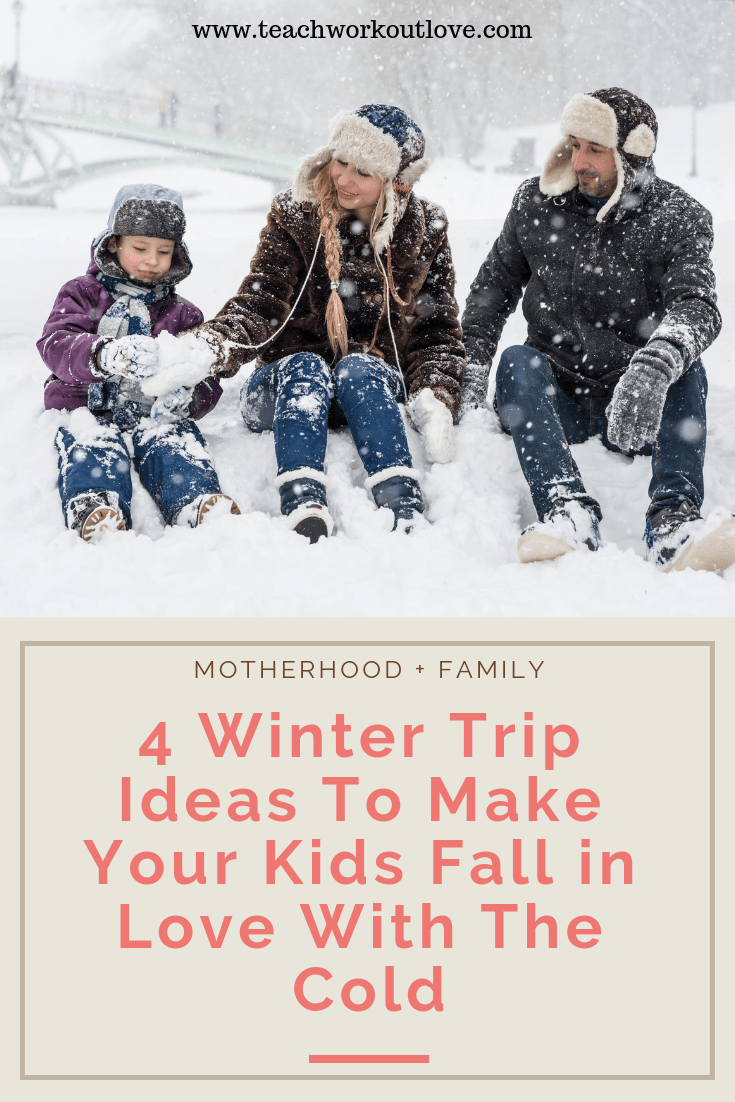 1. A true winter in Norway
What better way to show your kids the wonders of winter than by visiting a country which is all about winter, almost all the time? Norway is Europe's queen of winter and thus offers many interesting sights to see.
You'll get to experience real winter life here, as life doesn't stop just because the temperature is below zero. Of course, you'll need to keep warm, which gives you the perfect excuse to visit the Oleana textile factory, famous for its warm sweaters.
Treating your kids to the bullet train is also a good idea, as they've probably never experienced such a thrill. Norway is also good for its aesthetics, proven by the charming fishing town you'll find at sea level.
2. A skiing paradise in Vermont
We all know Vermont is famous for the wonderful winter experience it can provide to anyone who visits. What sets it aside from other destinations is the ski slopes convenient for those of any skill level. Your kids will be able to learn how to ski or snowboard properly. This is surely a hobby they'll enjoy even when they grow up.
Once you're tired from all the skiing, you can warm up with a cup of hot cocoa and enjoy the mesmerizing view Vermont brings with it. Of course, if your little ones are restless, you can just let them be kids and goof around in the soft snow.
This trip is bound to create family memories which will last a lifetime. You'll always look fondly on your time back at the lodge when the whole world consisted of the fun you were having together, with life's worries being unable to reach you.
3. The charm of the snow in Niseko
Japan is known for many things, but many people don't realize how beautiful it is in winter. One location, in particular, stands out from the rest. Niseko has quickly become one of Japan's most popular winter resorts due to its quaint charm and innumerable skiing opportunities.
What your kids will love most about it the fact that it never stops snowing. More snow equals more time spent outside laughing, playing, learning new things, and enjoying family time. There are four connected zones to explore, so it's true that you'll never be bored.
Each day can be a new adventure in Niseko and a new opportunity to learn more about the Japanese culture and tradition. This trip might be about family bonding and having fun in the snow, but it will also teach your kids to be more open-minded and appreciate the world around them.
4. A whole new world in Keystone
If you want to treat your kids to a real winter spectacle, perhaps it's best to take them to Keystone. Not only is this a true family-friendly skiing destination, but it also offers numerous opportunities for other winter fun.
You can enjoy fireworks, parades, ice-skating, snowboarding, and whatever else you can think of. Don't miss the Kidtopia snow fort either, as it's a real treat for sore eyes.
This holiday season, step out of the ordinary and enjoy Keystone to the fullest as you sure won't regret it. If no other destination gets your kids to see how wonderful winter can be, this one surely will.
Conclusion
As you can see, the world is at your disposal. There are many countries suitable for family winter trips which will show your kids exactly what they're missing sitting indoors. Soon, they'll be begging to stay outside for just five more minutes and you'll be content knowing you've succeeded in your mission. All that's left is to enjoy these cold months with your little ones.
This post may contain affiliate links. Please visit the disclaimer page for more information.