Everyone has their own go-to closet staples that they simply can't live without. These are the foundation pieces of your closet that act as a springboard for your accessories. Clothing staples build confidence; they cement your sense of style, and they give you endless options to accessorize, build upon, and switch up.
When it comes to workout gear, the same rules apply. Having staples of your workout wardrobe which are confidence-boosting, long-lasting, and flattering is essential for someone who goes to the gym on a regular basis. Even if you're stuck at home during the COVID-19 pandemic, these workout clothing staples will help you get your fitness mojo back for when gyms reopen.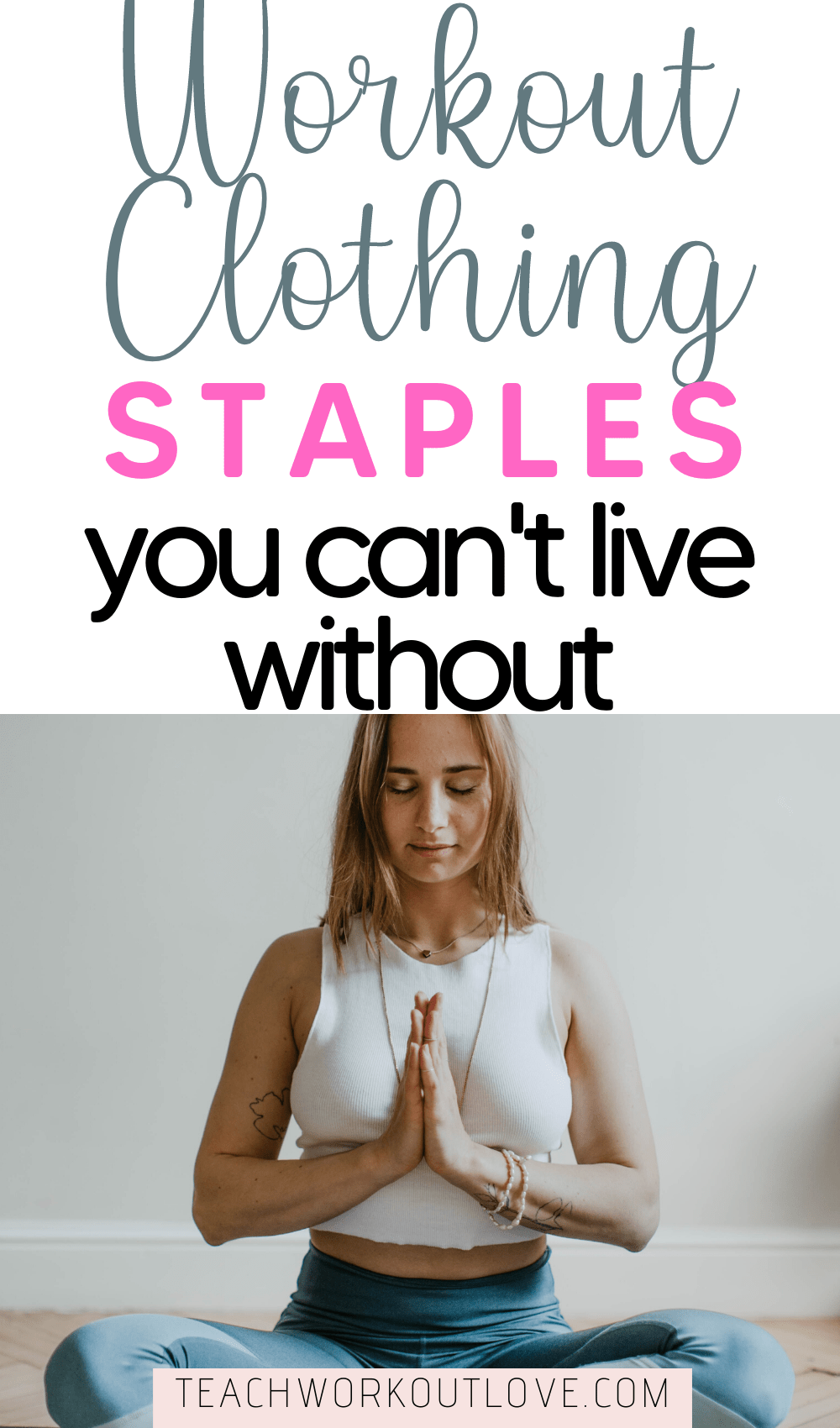 Here are some workout clothing staples you simply won't be able to live without!
Squat-Proof Leggings
Yes, believe it or not, these do exist! All gym gals know that when you buy a set of gym leggings, you run the risk of them being see-through once you bend down to squat. Even leggings that appear to be squat-proof can sometimes become see-through with washing and time. Finding good quality leggings that are 100 squat-proof is a tricky business, but luckily, Curves N Combatboots has you covered. They stock a range of high-quality, totally squat-proof leggings that will surely become your go-to staple.
Sports leggings are super important not only for keeping your private underwear choices, well, private – but also for support. Good quality leggings have a strong elastic waist that holds your abdomen and lower back in place. So when you're trying to get a personal best on those deadlifts, your core is extremely well supported and firmly held by your clothing.
Missile-Proof Sports Bra
Okay, not literally missile-proof. But boy, you never know how important an iron-strength sports bra is until you try to workout without one. Especially if you're gifted with a larger chest, you lucky devil, you will need a sports bra that doesn't mess around. Sports bras not only stop your breasts from getting in the way of your sport, but they also increase back and shoulder support, and prevent sagging! Your future self will thank you wholeheartedly for making this purchase.
A Smartwatch. Yes, Really!
A watch? What is this, 1995? Can't I just use my phone? Well, yes, you can. But once you convert to using a watch to time your sets and keep track of your workout, you won't be able to go back to your phone. Fiddling with your phone when you are trying to reset your timer and your hands are covered in sweat is not exactly an ideal workout fixture. Investing in a smartwatch that can effectively and efficiently time your sets means you can let your phone be. Plus, it reduces the risk of dropping a dumbbell on your new iPhone. Ouch.
Snapbacks
This might be a new concept for some of you, but wearing a snapback for a workout is super easy and keeps your hair back. Go on, try it. You know you want to!
This post contains affiliate links and I may receive a commission, at no additional cost to you, should you purchase through one of my links. Please see my disclosure for more information.