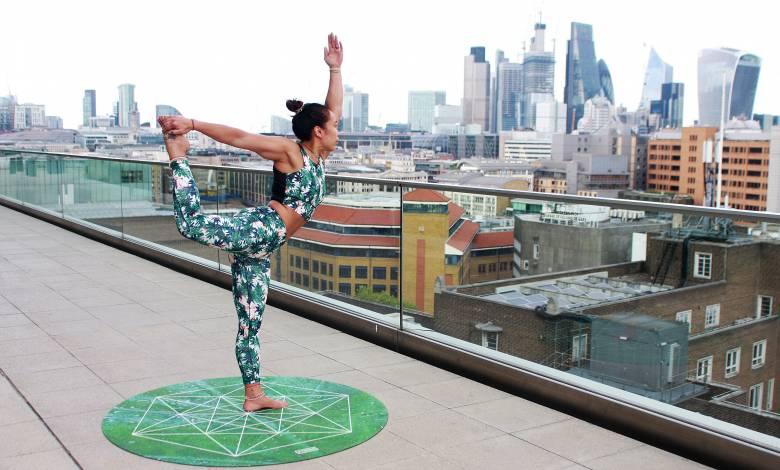 We think that yoga is a very favorable discipline, plus it doesn't require a lot of time. Therefore we decided to go through some ways of doing yoga for moms and talk about its benefits.
Fitting yoga in your super hectic Mom life certainly sounds like a fantasy. Yes, we understand how you feel. You work plus have to cook all the meals, do the laundry, go over math and science homework, and go to soccer practice, theater rehearsal and so on. In this situation, it is tough to imagine doing anything else. It can seem reasonable that you feel grateful when you can have a cup of coffee in peace.
There is this idea in mainstream society that motherhood is the primary purpose of a woman's life. Consequently, everyone, including moms themselves, is convinced that they are there to take care of their children and everybody else.
Fallacious arguments regarding women exist for thousands of years. Nevertheless, nowhere is written that we have to keep abiding.
As mothers, we need to make time for ourselves. Taking care of ourselves and doing things that we like will only benefit our children and our family in general.
We think that yoga is a very favorable discipline, plus it doesn't require a lot of time. Therefore we decided to go through some ways of doing yoga for moms and talk about its benefits.

Benefits of Yoga for Moms
Have you ever thought about the reasons why yoga is becoming so popular? It's because it goes far beyond our regular workout. This marvelous Indian discipline is created to combine physical and mental exercises that contribute to our overall well-being. Going through the day with all the job and mom stuff is exhausting. Even more so, especially if you don't have anyone to share all these tasks. You can find yourself being super annoyed at the end of the day.
Breathing exercises and meditation that yoga is teaching can be beneficial if you need something to calm down and reenergize.

Believe it or not, yoga can help you to be in good shape. And the great thing is you don't have to think about squeezing a yoga class in your busy schedule. You need YouTube and 15 minutes per day. You will be surprised by the effects of all these yoga poses that are beneficial for physical health.

Meditation calms your mind and endows you with the concentration necessary to perform all the tasks.

It is a time that you can share with a kid also. There is yoga for moms and kids. These exercises are designed to strengthen a bond between you two.

Yoga

Mom

Hacks
What?! Who in the right mind would do that and why? Okay, you don't have to panic! We all like to sleep longer whenever possible, so we correctly understand your needs. However, if you get up just half an hour before your bundles of joy, you will realize why we think it is fantastic. Meditation is way more effective when the house is quiet. Plus 20-minute early morning yoga will keep you energized throughout the day. And you don't have to do it every day. 
You Are

The

Most Important
Regardless of what others are telling you to be sure that there isn't anything selfish in setting the time to take care of yourself. Indeed your kids essential, but it shouldn't mean that you cease to exist when you are a mom. The world will not collapse if you decide to prioritize and take half an hour or an hour to do something good for yourself.
Yoga is excellent because you can do it anytime and anywhere. If you feel like it's too much to get up earlier than your family members do, there is a solution. For example, you can take your yoga mat with you and use 20 minutes of your lunch break for your yoga routine in the park.
Yes, kids are full of energy, but they also quickly get tired. When they do, they take naps. Instead of taking naps with them, you can use this time to do yoga. If you do it for just 10-15 minutes, you will notice that your energy level is way higher.
It's always better when you have friends with the same interests and hobbies. Hang out with moms or other people who like to practice yoga.
Kids love to be part of the things you are doing. So there isn't any reason why they shouldn't do yoga with you. Of course, they won't do the perfect postures, and they won't stay for the entire workout. However, if you keep it simple enough, we guarantee that both of you will have a lot of fun. Plus, experienced yogis say that doing yoga with your kids strengthens the relationship you have with each other.
We all sometimes lack motivation, even for doing things that we enjoy. If you feel like you need some push to check out yoga challenges on the Internet. There is also plenty of video tutorials that can help you integrate new techniques into your routine.
Lean on Your Partner for Support
Having a supportive partner is fantastic. If you have a partner, who understands your need for alone time, ask her or him to help you out. They can the children to the park or do something with them while you are taking a yoga class.
Conclusion
In the end, we want to remind you again that being a mom doesn't mean that you should give up on everything that you like and want. You will be much happier if you take good care of yourself, and so will your loved ones. We hope this text will motivate you to take some time for yourself. In case you have some advice or thoughts to share with us feel free to contact us.
We are looking forward to hearing from you.
This post contains affiliate links and I may receive a commission, at no additional cost to you, should you purchase through one of my links. Please see my disclosure for more information.