Raising a kid while trying to hold down a job makes you nothing less than a superhero. And 2020 must have been exceptionally hard on you just like it has been to the majority of us. From witnessing one of the deadliest pandemics infecting half of the global population to getting familiar with the remote working regime, you have seen all of it in 2020. Now finally this dementor-like year is coming to an end. That means it's time for something very significant- Resolutions! So, let's check out the top three New Year's resolutions all working moms should make for a better, peaceful 2021.
Stop comparing yourself to other moms
 
You know you do it. We all do.
"I wish I could spend more time with my child, as my friend does with hers. I should be able to maintain a schedule like that." There are so many things that can come up in your mind when you compare yourself to other moms.
Psychotherapist, Erika Ames, LCSW said "Women are often implicitly trained to look to others for permission and to make sure they're doing it right. And that urge only gets stronger when women become mothers." Comparing yourselves may feel like a reflex, but it only makes things worse for you. Being a working mom doesn't mean you aren't there for your kid or you don't love your kid. No need to feel anxious because you can't post adorable and picture-perfect moments on Instagram.
Here's how you can stop comparing yourselves with other moms
Control your tempers
What triggers your comparison making? Is it social media or reality TV shows? No matter what the reason for your trigger is, keeping a check on that can help you get rid of comparisons. According to the psychotherapist, Sharon Yu, LMFT, you can uninstall social media apps or unfollow anyone who makes you feel bad.
Join a supportive community
Working mothers contribute to a significant part of the labour force, which accounts for almost 32% of all employed women. So, you can be a part of a reliable working mom community and share your experiences out there. Communities not only boost your confidence but also appreciate your hectic schedule.
Harness your strengths
Let's say you are really good at providing assignment help to kids. So, try teaching the basics to your kids whenever you can, such as the alphabets, numbers, etc.
The comparison might be an easy thing to do for most of us. But, it takes a terrible toll on our confidence. Whether you realize it or not, comparisons tear us down. So, let's make a promise (and promises aren't meant to be broken) of NOT COMPARING ourselves or even our kids to someone else.
Make a list of 4 things you want to let go

Working moms are always rushing from one thing to another. It's not easy to craft an email while you are trying to feed your not-so-obedient kid at home. We usually don't have time for ourselves to do what we really love to do. So, let's make it a point to let go of the unimportant things to make way for your passions and interests. It is only after you let go of certain things that you can do what you love.
You can let go of these to have a peaceful 2021:
Trying to do everything on your own
You don't always have to be the head chef, doctor or chauffeur in your household. Take a break. Share the responsibilities with your better half. Single working moms should learn to when it's okay to let the dishes and laundry go for a night or even hire a cleaning lady.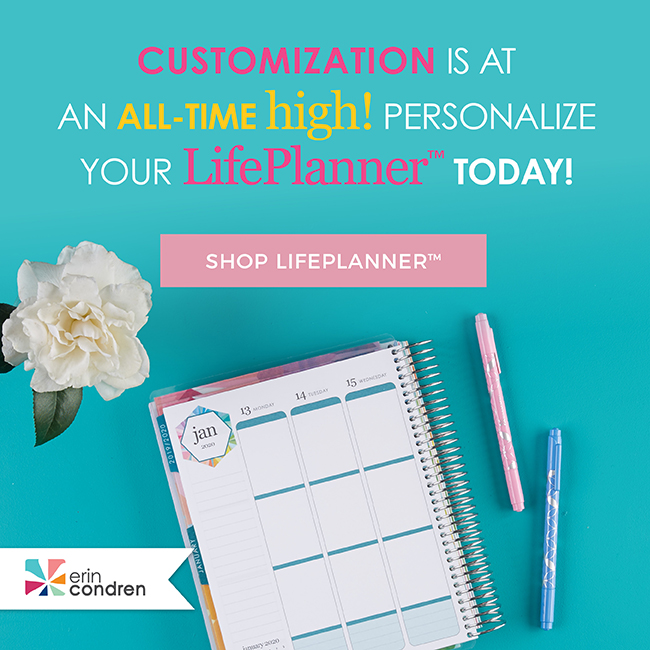 Saying 'yes' to everything
I know I said we aren't anything less than superheroes. However, being a superhero doesn't mean you have to go beyond your comfort zone to do something that's absolutely none of your concern. It's okay to turn down requests when you are in a time-crunch.
Apologizing
Are you one of those moms who constantly apologize with no fault of theirs? Well, now it's time for you to own your mistakes, learn from them and stop apologizing for anything you shouldn't be sorry for.
Entertaining negative self-talk
2020 has been hard on everyone out there. You have to stop beating yourself up. Instead, focus on what makes you a strong, beautiful, amazing and wonderful woman. Everyone makes mistakes and that doesn't make you a failure or a loser.
These are the basic generalizations of all those things that you can let go. Now you need to think of the things that personally affect you and you can do well without those. Make a list of all things and make sure you let go of all those by 2021.
Schedule at least 30 minutes of self-care a day

Anna Kim, a therapist at Kindman & Co, said "Our culture has lots of longstanding norms around what women are responsible for managing effortlessly and without complaint. In addition to the usual roles of mother, employee and/or partner, most working moms in 2020 will have found themselves adding additional job descriptions of medical safety officer, teacher, daycare manager, housekeeper, family therapist and/or emotionally-available member of the neighborhood moms' group."
Thus, it is important to schedule 30 minutes of self-care a day. You can have a quiet breakfast, meditate, or what not during those 30 minutes. That time could be when your kid is taking a nap and you have a break at your work. So, you can focus on yourself without any interruption.
Essential self-care tips for working moms:
Get your blood pumped up during those 30 minutes. You can take a walk around the corner, do some yoga or stretch to feel refreshed. Take your bike out for a spin or spend time tending your garden.
Do you have a knack for descriptive writing? Then use that time to write in your journal, or you can sketch something you love or pick up a coloring book.
Pamper yourself with a spa or a nap. You can also give yourself a facial or plan a pedicure session with your girlfriends.
You are working so hard for yourself, for the family and for your kid. You deserve peace and happiness. You don't have to compromise your passions for neither work nor your kid. They aren't obstacles. Prepare a schedule for your self-care and make sure you don't disrupt it at any cost.
Wrapping Up
No matter how bad 2020 was, you can't turn back time and make things better for yourself or for others. Right? But, you can prepare yourself for a better 2021. The resolutions mentioned above are just examples of how you can take charge of your life and focus on all those things that are truly important to you. Let bygones be bygones while we adjust to the new resolutions and make the most of 2021.
This post contains affiliate links and I may receive a commission, at no additional cost to you, should you purchase through one of my links. Please see my disclosure for more information.