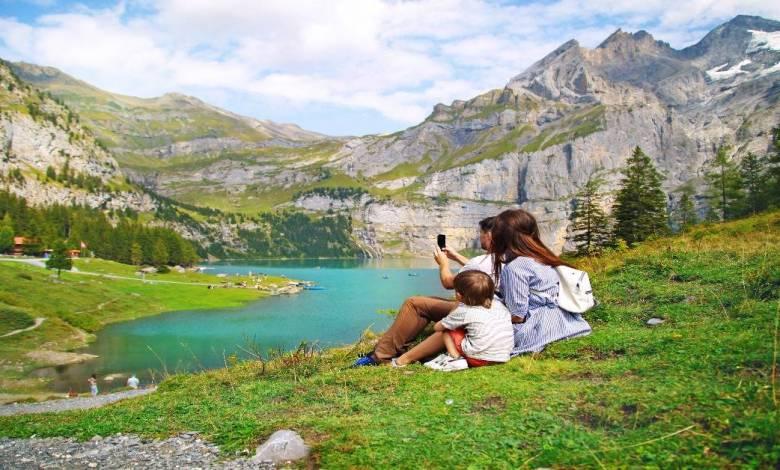 Weekend getaways for families are such an important part of life. 2020 has been a rough year but we can finally start to think about travel again. We may not get to take that Disney vacation this year or the African safari the kids have been begging for. But we still have many options and some of them are even in our own backyards. For purposes of the safety of you and your precious cargo, all the getaways here are pandemic friendly.
Questions to ask yourself when planning weekend getaways for families.
Before you pack your bags, take a step back, and do some planning. We are all excited to get out right now but make sure you plan accordingly.  Here are some questions to ask yourself while you start your planning process:
What is my budget?
There is nothing worse than getting your hopes up (or your kids' hopes) to find out you can't afford it. Be realistic about what you can afford to spend upfront and during the trip.  You don't want to over promise and under deliver where kids are concerned. They are fantastic at calling you out on that and will not hesitate to. If you can't afford it, don't do it.
All the destinations in this article are drivable but how far are you willing to drive?
Travel with kids can be complicated.  It can also be incredibly rewarding.  Take some time, discuss with your spouse, or partner, and determine what you think your family can manage.  Keep in mind how well your kids get along, how close they will be sitting to each other, and how long the trip will be.  Nothing can ruin a family vacation faster than a bunch of fighting or cranky kids.
Do you prefer a hotel, vacation rental, or RV?
Each has its benefits and its downsides. For instance, an RV is an affordable option that during a pandemic may offer a safe option for you.  It eliminates the need to use public restrooms or to go to restaurants among other benefits. RV life is trending, and you will be able to find plenty of inspiration.
A vacation rental on the other hand also has its benefits. Often, it will come with a yard where the kids can play and sometimes even comes stocked with toys and games. It also gives you a sense of privacy you may desire.
A hotel or resort is of course another option for you to consider. This does offer certain conveniences that the other options don't but during a pandemic, many are opting to stay away.
What age are your children and what do they enjoy doing (i.e. swimming, beach, hiking, sports, etc.)?
Let's be honest, when you have kids, you don't decide where you go.  In your family, your kids are the influencers and decision-makers, you just provide the means. So, it needs to be said that if your kids aren't happy with your selection, you won't be happy with your selection.  In an ideal world, you can find a destination with a mix of activities for the parents and the kids.
Once you have answered these as well as any other important questions, it is time to make the call. For some people such as myself, we find the research phase the most exciting.  For others like my husband, this is the most overwhelming and anxiety-inducing part.  Let whichever parent enjoys this part takes the lead, everyone's experience will be much better this way.  If you need some inspiration, this next section is for you. Below you will find sorted by region of the country some of the best weekend getaways for families this year.
Weekend Getaways for Families: Best places by region to visit.
Midwest: Eau Claire and the Chippewa Valley
Weekend getaways for families in Eau Claire, What to do?
Eau Claire is an up and coming destination located in West Central Wisconsin. It is located about an hour and a half to the Twin Cities and two and a half hours from Madison.  French for clear water, Eau Claire has just that. It is located at the confluence of two rivers and jam-packed with nature.
If you are social distancing, Eau Claire will make it easy to enjoy a weekend getaway for families.  There is no shortage of outdoor nature-based activities that will help you steer clear of the public.  3 of the top activities for your weekend getaway are:
3. Lowes Creek for hiking or fat tire biking
Fat tire biking is the new way to bike. The off-road bikes sport over-sized tires ideal for rough terrain including snow in the winter! Bring your own or rent for the family.  If your family prefers to stay on their feet, Lowes Creek is also a great spot for hiking, cross country skiing, and snowshoeing. A parking pass is required and can be purchased online.
2. Town of Union Conservancy
The conservancy is home to a few short trails, epic views, and a small area for picnicking and grilling. This is an ideal option for families with small children since the hikes are quite short. In the winter, pack your snowshoes and hike winter style.
1. Camp Brunswick
The camp is a local boy scout camp that also allows you to book private group events (minimum of 8 ppl).  So, whether you have a large family, or you are going to join forces with friends or extended family, Camp Brunswick is a fantastic option. The camp offers activities such as zip-lining, hiking, a low ropes course, and more.
East Coast: Rent a Mansion on the Maine or Maryland Coast.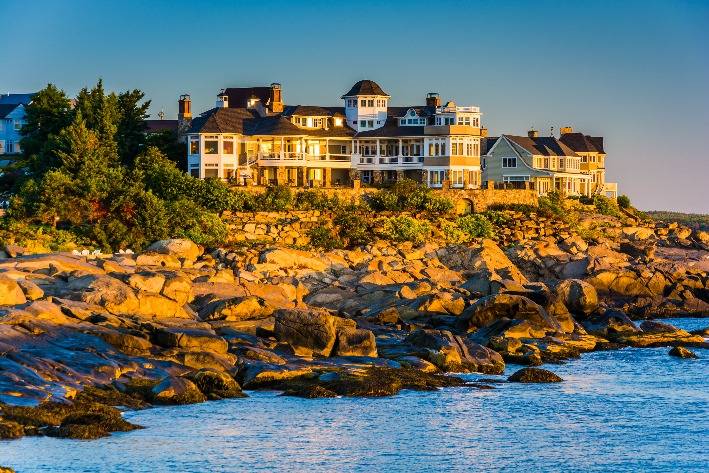 While I know it sounds unrealistic, it isn't. If you can afford it or if you have a large family, you can rent this yourself. If you are on a budget and feel comfortable traveling with others, invite a friend's family.  You literally just need to Google, East Coast Mansion for Families and several amazing options come up. There will be options for as low as $300 per night and as much as $5000 per night and beyond.
Renting a mansion not only checks the box for luxury, which parents don't get to enjoy very often but also for keeping your family safe and entertained under one roof. As far as weekend getaways for families go, this one will be a winner.
On Airbnb, you can find vacation rentals with 9+ bedrooms, private pools, playgrounds, sports facilities such as racquetball, tennis, and basketball.  Some other common finds that you may see in the homes of the rich. Bowling alleys, movie theaters, and even an indoor pool if you're lucky.
Southeast: Orange Beach, Alabama
Alabama tends to get a bad rap but for those who have discovered Orange Beach, you know better. Along the Gulf Coast, Orange Beach boasts white sand beaches and miles of coastline. It is a similar landscape to nearby more expensive destinations such as Panama City Beach.  With so much space along the coast, it will be easy to find a spot to lounge on the beach and enjoy some sun and swimming.  If you want to get some reprieve from the sun on the water, head to Hugh S. Branyon Back Country Trail to do some hiking. Better yet, stay in one of their primitive campsites.
Southwest: Flagstaff and the Grand Canyon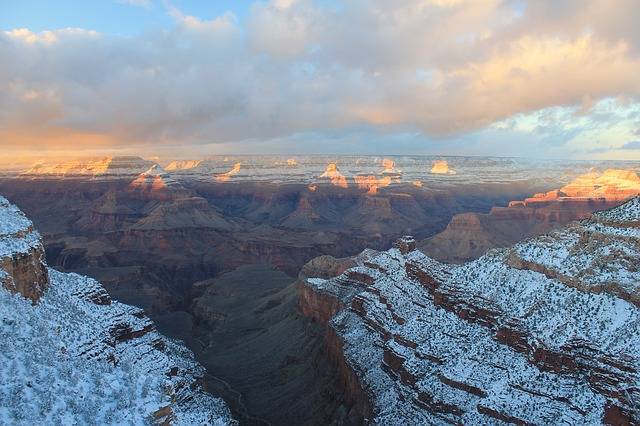 For those looking for a family adventure in the southwest, northern Arizona is where it is at. Spend a day at the Grand Canyons South Rim, just over an hour from Flagstaff. If it is post-COVID and you feel safe, consider taking a private flight over the canyon or even taking the kids on the Grand Canyon Railway Tour.  When you get back to Flagstaff, support the local businesses, and order some pizza from The Pizza Patio.  It will please all ages and all special diets including vegan and gluten-free.
Flagstaff is home to many outdoor activities including hiking, biking, fishing, skiing, and more.
West Coast: Stay in a Treehouse in California, Washington, or Oregon
The west coast is a tough one because there are so many wonderful places for getaways for families. The California coastline itself is a whopping 840 miles long. If you are ambitious and like driving, this would be the perfect opportunity to rent an RV and drive up and down the coast which at an average of 60mph would be 14 hours from the southern tip to the Oregon border.
Since we are only talking about a weekend here, a road trip up the coast may not be the right choice. What would be the right choice then? Stay in a treehouse, Swiss Family Robinson style.  The west coast is full of beaches, hiking, and nature in general so wherever you choose to go is irrelevant, it is all beautiful!
With the amazing forests along the coast, a treehouse seems like the perfect way to spend a weekend with the family. It will force you to open your imagination and act like a kid again. For some ideas of where to go, check out Glamping Hub for their list of west coast tree houses to rent.
What's Next?
If you do choose to travel soon, do your research and stay informed.  Most important of all, have fun and enjoy the quality time with your family.
This post contains affiliate links and I may receive a commission, at no additional cost to you, should you purchase through one of my links. Please see my disclosure for more information.