Does your home need a refreshing revamp? It may just be one room in your house that needs a new lick of paint, or you might require a complete renovation. While it's all well and good dreaming of what you want your living room or kitchen to look like, you need to put your ideas in motion.
If you've never decorated your home before, you might be unsure where to start, or you may not know what you want. To help make your home renovation a much smoother and quicker process, read these top tips to help you achieve your dream home.
Planning
The first step in the renovation process is to plan. You can't just go full steam ahead and begin painting your walls or moving in furniture if you don't have a strategy in place. This can be disastrous, as you may hate the look of the room afterwards, and you will have wasted necessary funds.
According to interior experts like Marie Burgos and Valerie Grant, planning is an essential process even the most experienced designer must implement. During this stage, you should consider your budget to establish how much you can afford to change and what you need in line with your available costs.
Inspiration
Once you've established how much you can spend and what your essentials are, you can then begin to research colors, styles and decor. If you have a flexible budget, you could hire a professional interior designer to do all the hard work for you. This may be an easy option, but it can also be very costly, so make sure you ask for a quote before inviting them into your home.
Another way to get inspiration is to seek advice from a family member or a friend who has an eye for detail, or you can turn to the ever-popular Pinterest – where you will find a wide range of ideas. You could even create an interior board to show your partner or friends to get their opinion, which could help you decide much quicker.
Stay smart
Implementing eco-friendly fittings in your renovation may not seem like one of the most important things to consider, but it is actually a great way to improve your carbon footprint. Installing smart technology not only supports the planet but will also help you save a significant amount of money on costs, such as reduced gas and electric bills.
Many new developments feature smart technology, such as those from companies like RW Invest who value eco-friendly and cost-effective solutions by installing low-carbon lighting and solar panel installation. Take some inspiration from these property experts, and you could end up decorating under budget, while also making your contribution to the world.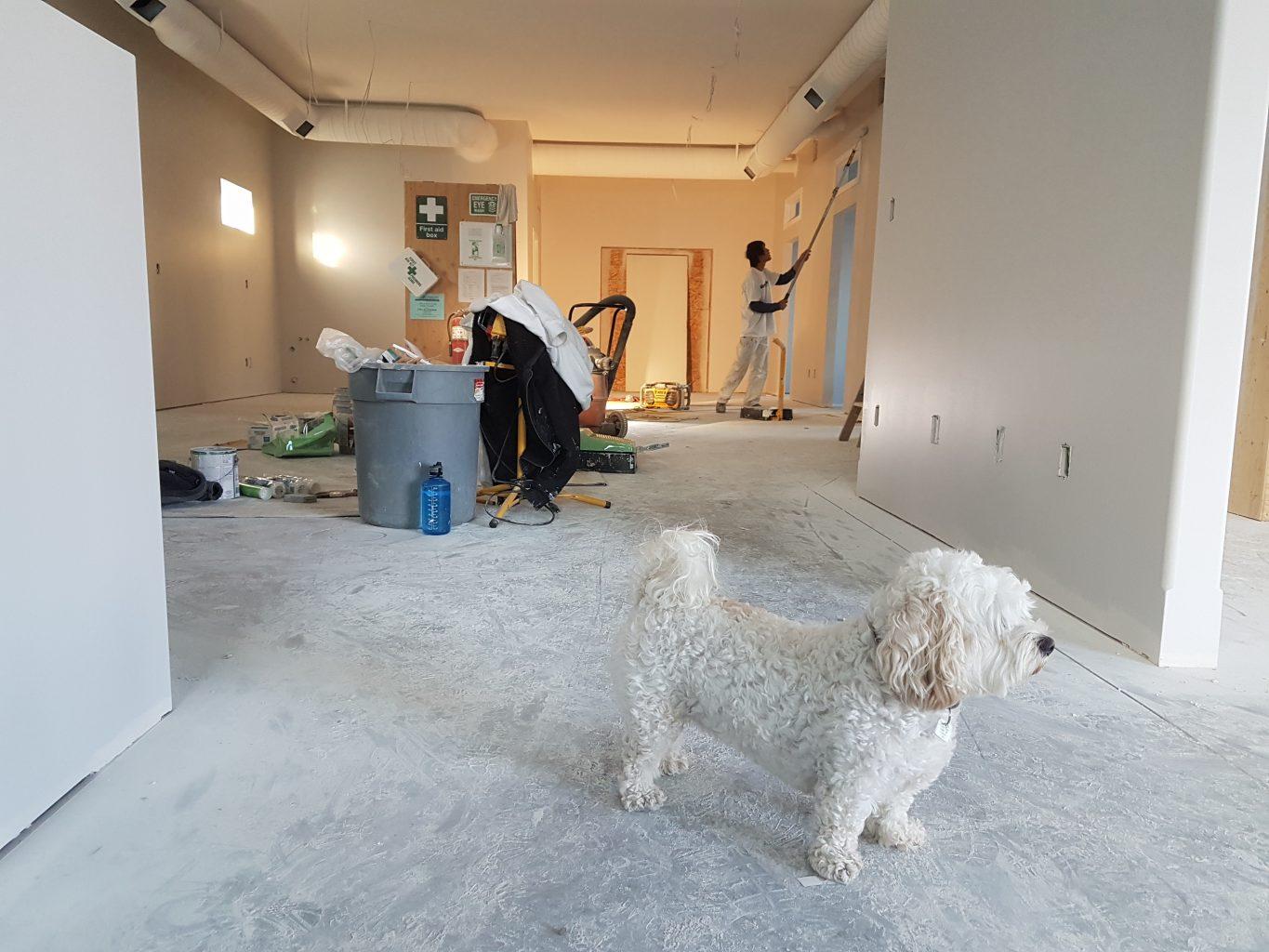 DIY
Once all your design decisions are made, you must answer the biggest question – are you going to DIY or not? If you see yourself as a bit of a handyman, then you may succeed in going it alone. To help you achieve your design goals, you should round up some assistance. You could surprise yourself at how good you are at decorating, and you may even consider a career in interior design or renovations.
Final thoughts
If you have never even touched a paintbrush, then you might want to leave it to the professionals or at least ask a family member who has experience in remodeling. If you don't know any, you can ask around for recommendations to see who you can trust to get the job done. You should always make sure that you have the best people to do the job, as botched jobs usually lead to additional expenses, which will force you to go over your budget.
This post contains affiliate links and I may receive a commission, at no additional cost to you, should you purchase through one of my links. Please see my disclosure for more information.